Last updated on October 1, 2023
Creating the perfect home for yourself can be a daunting task. Fortunately, there are plenty of tips and tricks that you can use to get the design you dream about.
With just a few simple changes, your home could become an oasis of comfort and style.
To help you out, here are six decor tips for creating the ultimate cozy space in your home. 
Table of Contents
Start with the Basics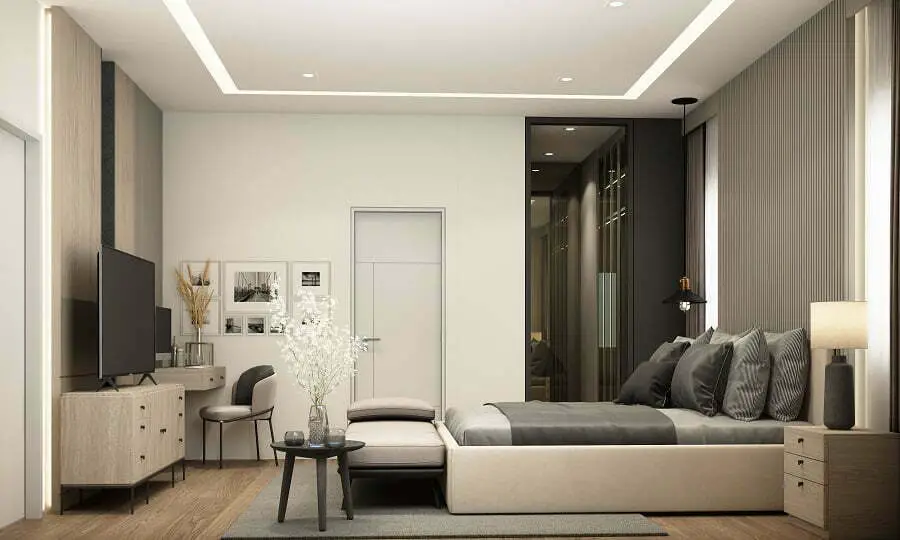 Starting with the basics, such as painting and wallpaper, can provide a great foundation for any room. It sets the tone of the space and gives you a clean slate to work from.
A simple coat of paint in a neutral color will add warmth and instantly make any space feel more inviting. From there, you can layer in your accents and details – like wall art, rugs, and furniture – to create a unique style that reflects your personality.
By starting with the basics first, you'll be able to develop an overall design plan that won't overwhelm you or leave anything unfinished. Remember – take it one step at a time!
With patience and care, you'll have the home decor style of your dreams in no time. 
Consider Texture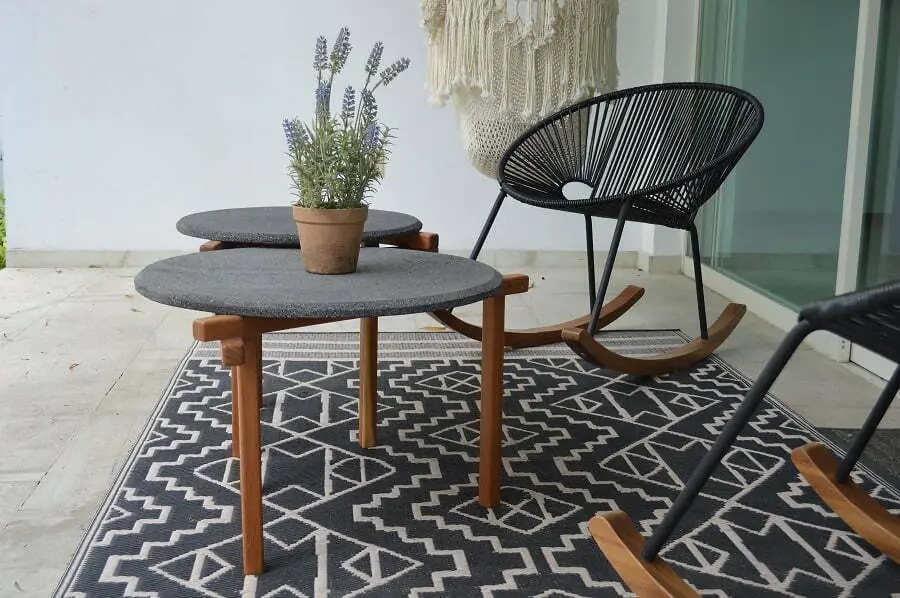 The texture is a great decor tip to incorporate into your home. It can create visual interest, add warmth and comfort, and bring the design you dream about to life.
Textures can be added with different materials such as fabrics, wallpapers, tiles, or stair runners. Whether it's through furniture upholstery, rugs, or curtains, texture can really add depth and dimension to a room's overall design.
For example, try using velvet cushions for extra coziness or textured wallpaper for an unexpected twist on traditional wall art. 
Stair runners are especially effective in adding texture because they come in various colors and textures that will give your stairway an eye-catching look.
Professional carpet installers from directcarpet.com add that stair runners also have practical benefits by providing extra cushioning for stair steps, making them safer for kids and pets.
Additionally, stair runners are easy to install and maintain, making them ideal for any home renovation project. So next time you're looking for ideas on adding texture to your home, stair runners are a great option.
You can get the design you dream about by incorporating stair runners and other textured materials into your home. 
Bring in the Plants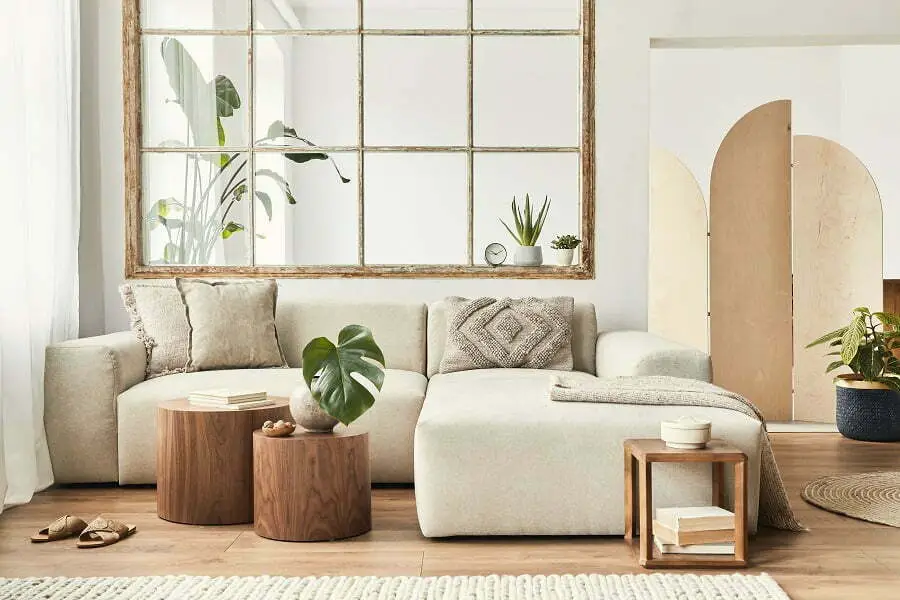 Plants offer a great way to add color, texture, and life to any room in your home. They're easy to care for and require minimal upkeep, making them ideal decorative pieces that can brighten up your interior space.
Plants also help purify the air and can even increase oxygen levels in your living space. Not only are they aesthetically pleasing, but they can have a positive effect on both your physical and mental health as well.
Furthermore, bringing plants into your home can provide an inviting atmosphere and create a calming environment where you feel more relaxed.
By adding a few potted plants or lush greenery accents, you'll get the design you dream about while improving the look of any room in your house.
Use Color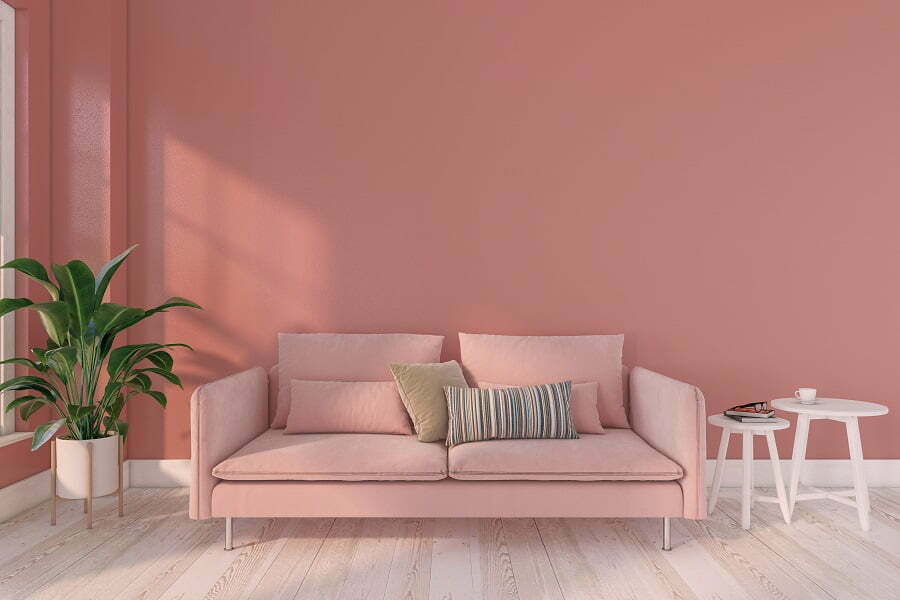 Color plays an important role in the design and can be used to create a certain atmosphere and mood in any space. Color can evoke joy, relaxation, stimulation, or even fear depending on its use.
It can also make a room feel larger or smaller, lighter or darker. When deciding which colors to use when decorating your home, it's important to consider the overall look you are trying to achieve and what colors will work best with your existing décor. 
Using color effectively is a great way to add character, personality, and style to your home without purchasing expensive new items. From walls to floors and furniture pieces, adding color through paint, fabrics, wallpapers, and other decorative elements can completely transform a space.
Color can highlight an existing room feature, such as a fireplace or artwork, draw the eye in to focus on specific areas, or create a new look.
Make It Personal
Making it personal is an important decor tip for your home because it allows you to create the design of your dreams. When you make a space yours, you can ensure that its look and feel reflect your own unique style, preferences, and tastes.
Making it personal allows you to express yourself through the items in your home and ultimately get the design that reflects who you are. 
Creating a personalized space doesn't have to be expensive or difficult either. Simple changes like adding pictures, knick-knacks, souvenirs from travels, or even re-arranging furniture can give a room a makeover without breaking the bank.
Small alterations, such as changing curtains or pillows with bold colors and patterns, can also make a room feel more personalized and inviting. 
Don't Forget the Details
The small finishing touches are just as important as the big ones when it comes to decorating your home. From trinkets and books on shelves to eclectic lamps or wallpaper, these little details can bring together an entire look while making a huge impact – so don't forget to add them! 
By following these tips, you'll be able to create a beautiful and cozy home that's filled with personality and comfort. With the perfect combination of lighting, texture, plants, color, and personal touches, your home will be the envy of all your friends. So get creative and have fun – you won't regret it!
You may also like to read: