Last updated on September 29, 2023
Having a small bedroom can feel super restrictive, especially when you have too many belongings to fit into the space. However, working with a small space just calls for more creative thinking, which is why designing small bedrooms is so fun.
In the tips discussed below, you will find ways to make a small room feel larger, smart storage solutions, and insights into using light and color to your advantage. 
Table of Contents
Use Made-to-Measure Furniture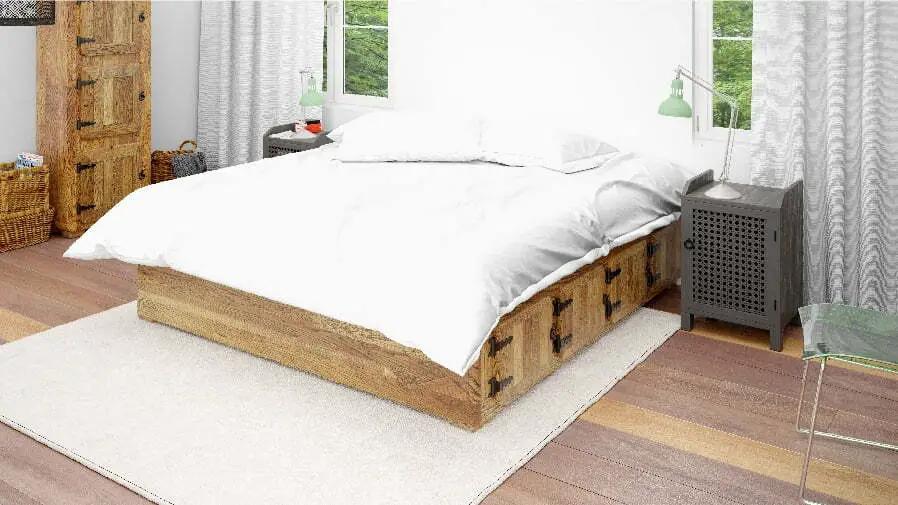 Small bedrooms don't always accommodate traditional furniture, which is why you can have custom size beds and other pieces made. For example, if you want to have more floor space, you can have a bespoke bed made by Odd Size Beds that will be shorter than the standard size. You won't need to worry about struggling to find a mattress to fit, as they provide custom-size mattresses. 
Optimize Storage Space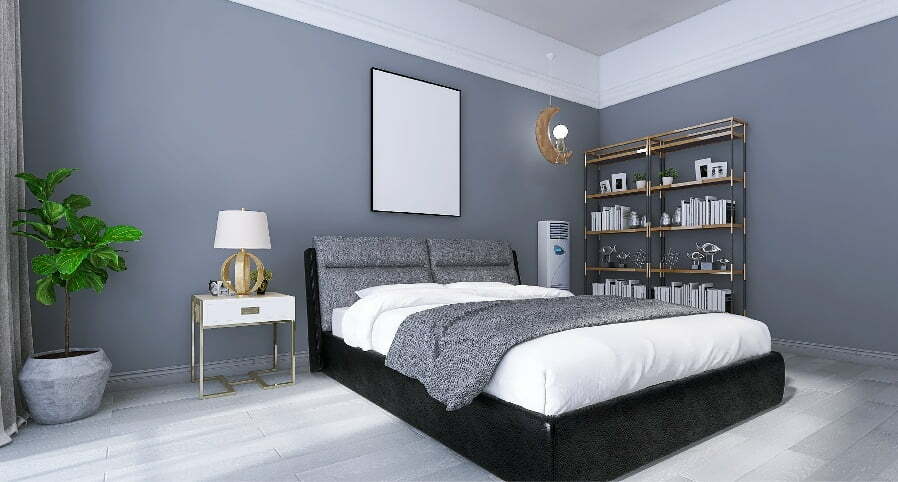 The goal with storage in a small room is to leave the floor as clear as possible. Instead of littering your room with shelving units and storage boxes, bring in a fitted floor-to-ceiling unit to make the most of the space.
As well as this, you can have a custom size bed made with storage options underneath. Alternatively, have your headboard turned into a shelving unit – just make sure you've got plenty of clearance for your head. 
Choose a Small Color Palette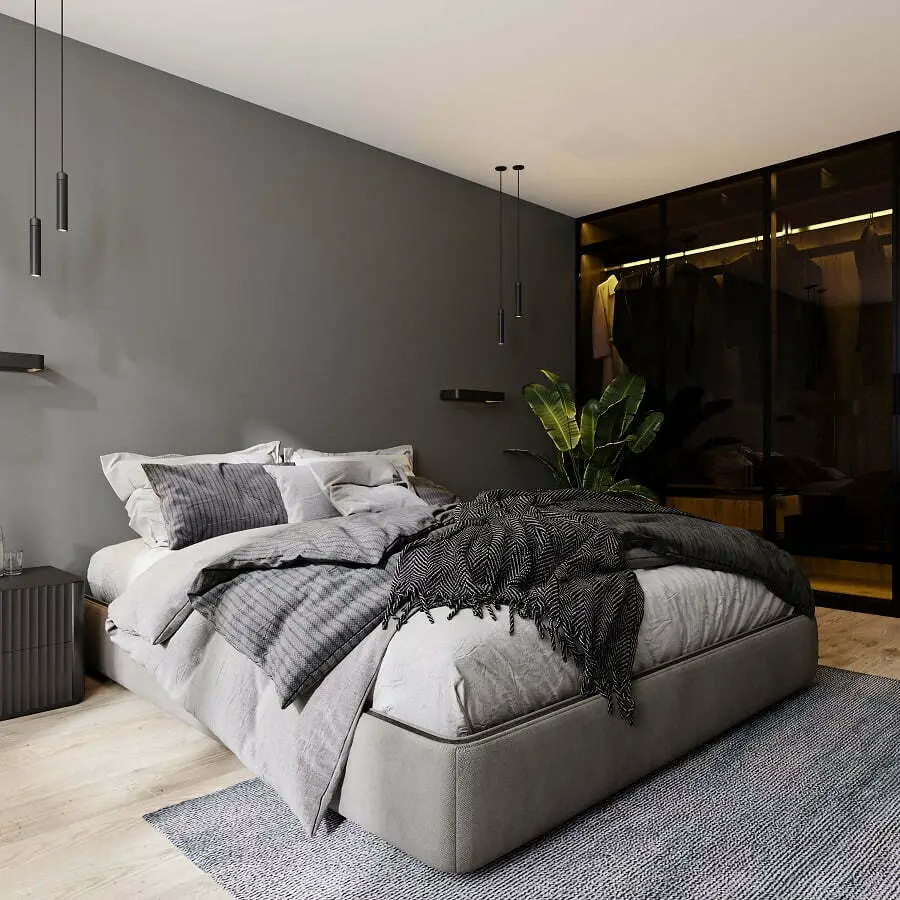 White is the obvious choice for making a bedroom feel larger, but that doesn't mean you can't throw in splashes of color. However, you should give some thought to the colours you use because you don't want to overwhelm the space. For example, bright oranges and reds will complement wooden furniture and brick walls. 
Size Illusion Using Mirrors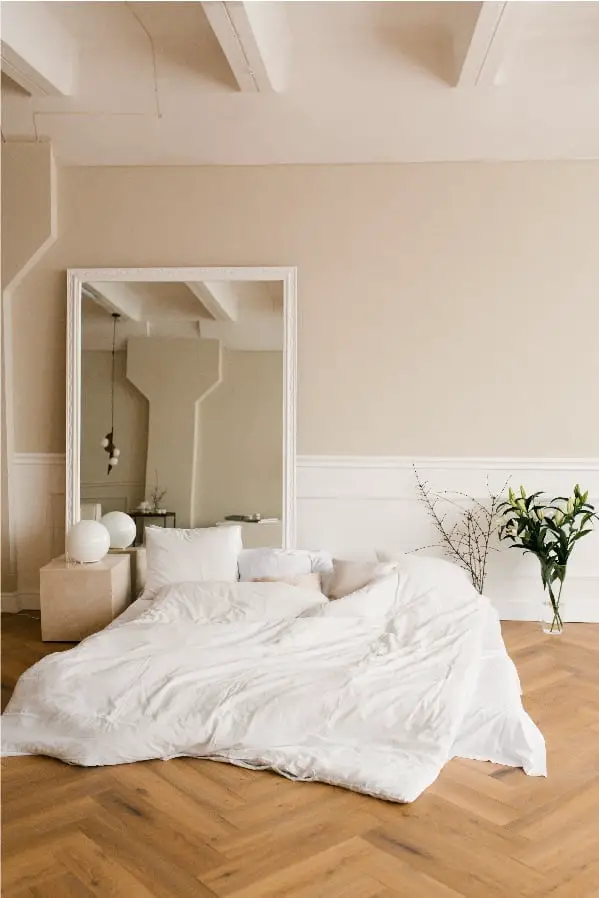 One of the best ways to make a small bedroom feel larger is with a well-placed mirror, which tricks the eye. If you've got the space to hang a mirror across a wall or even half of a wall, the reflection of your room will help you feel less restricted. If you want to learn more about fooling the eye using mirrors, check out this article.
Light Up the Room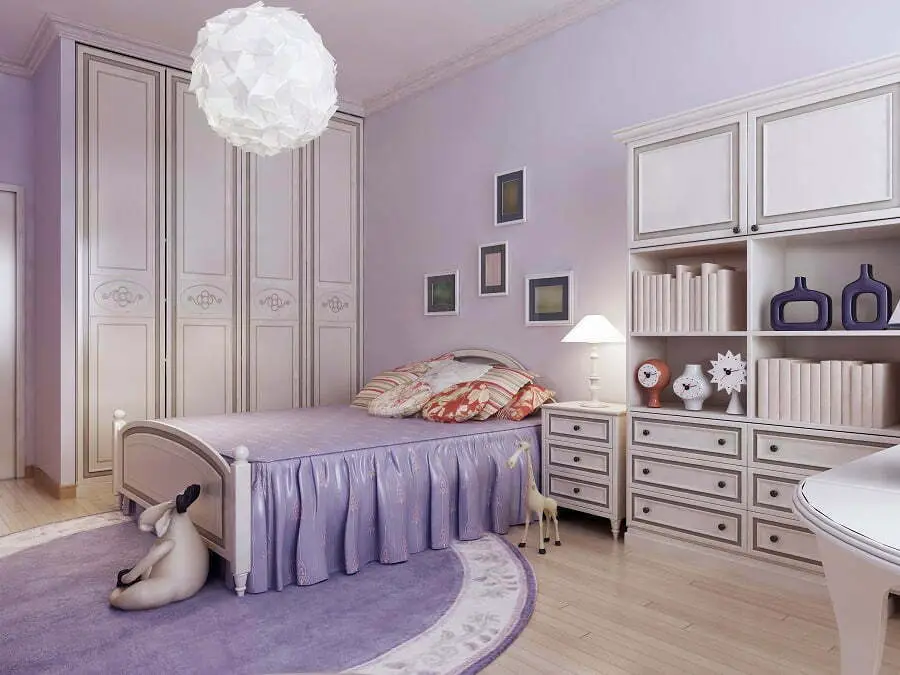 If you're a fan of trailing material or art across your windows, think again if you're decorating a small bedroom. You should keep window obstructions to a minimum to make your room less busy while maximizing the light, which helps the room feel bigger. If you need some privacy, consider hanging simple plain blinds. 
Feature Walls as a Distraction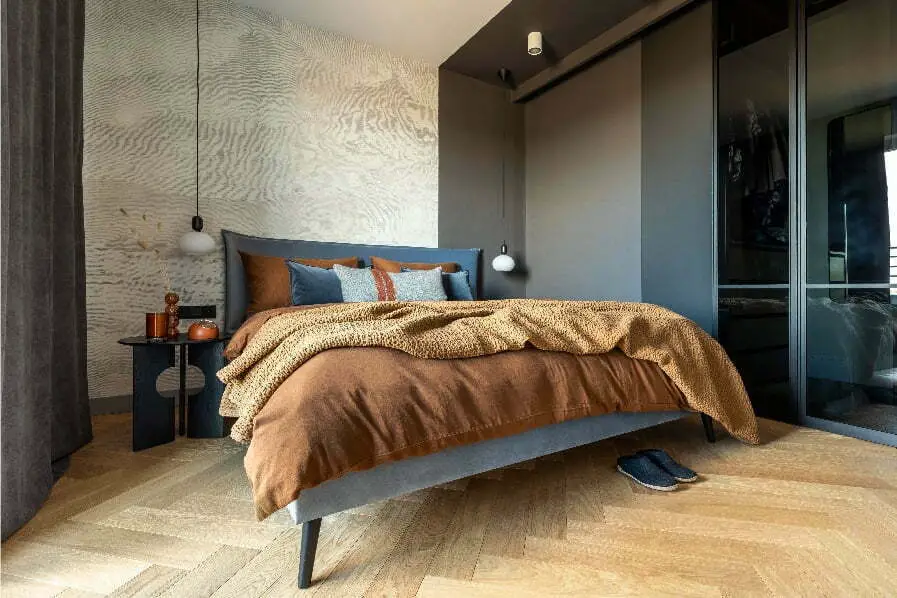 If your small bedroom is particularly narrow, having a feature wall will help to make the room feel more cube than a rectangle. There are no "rules" for putting up a feature wall, so head down to your local DIY store and let your personality run wild.
Making a small bedroom feel inviting can be difficult, but there's always a way. By following the advice outlined above, your bedroom will feel more like a cozy haven in no time. 
You may also like to read: