Last updated on September 30, 2023
Personalizing your furniture is a great way to spruce up any space and make it feel more relaxing, inviting, and home-like. You can easily personalize your furniture in new and exciting ways with a few creative thinking tricks without breaking the bank.
Whether it be freshening the color scheme or adding some texture to achieve an individualized look, revamping furniture can take your home decor to a new level.
Here are six tips on personalizing your furniture in simple yet effective ways.
Table of Contents
Design a Focal Point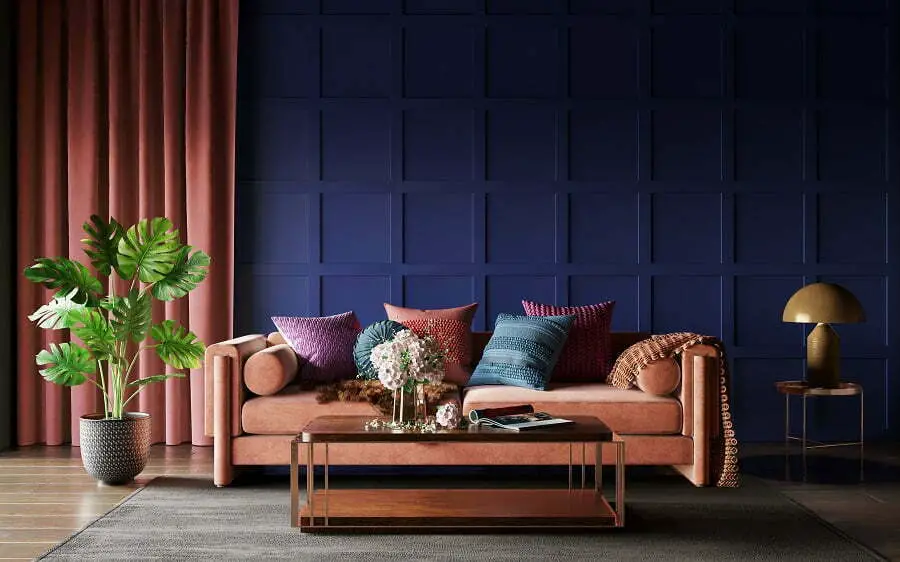 Personalizing furniture doesn't have to be complicated or expensive. With just a few creative touches, you can make a statement piece that will add personality to your home decor.
One of the best ways to personalize your furniture is by creating a focal point, such as an accent wall or bold wallpaper; artfully placed cushions, accent pillows, and throws can do the trick.
You can also give everyday items such as lamps, shelves, and rugs a unique touch by playing with materials and colors. For instance, painting an old bookcase for a modern look or upholstering an outdated chair for a vintage feel is excellent for adding character to any room.
Selecting artwork that suits your style will complete the scene with one-of-a-kind charm. 
Upscale Your Fabrics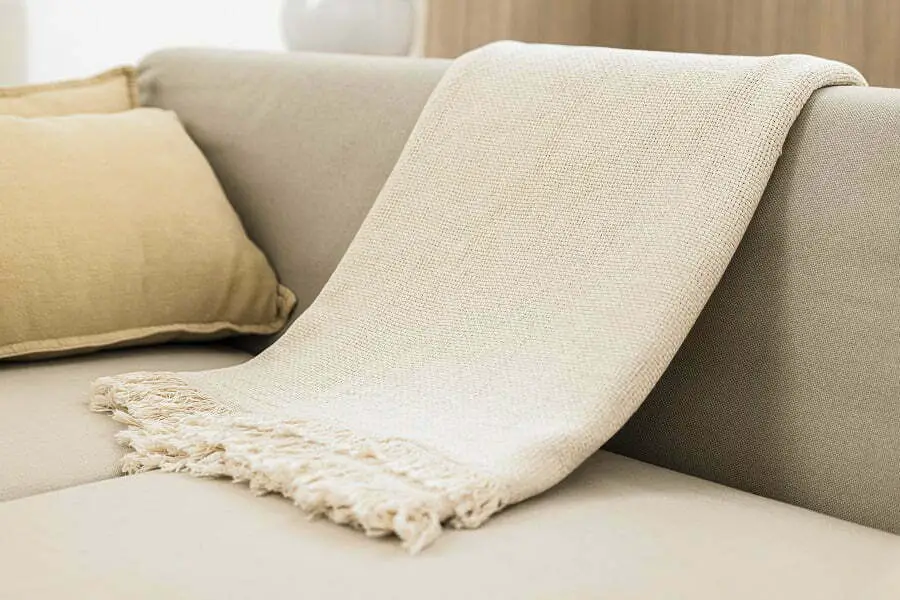 The fabrics you choose can make a huge difference when personalizing your furniture. Whether you choose simple everyday fabrics, luxurious velvet, or more elaborate prints and patterns, the type of fabric can completely change the look and feel of a piece of furniture.
By selecting a flattering pattern or texture for your furniture, you can easily create an inviting atmosphere that shows off your style and celebrates your space.
Find the fabrics that share a personal connection with you and your home. With personalized fabric choices that radiate warmth, cheer up any area and make it uniquely yours.
Furniture Tags
Adding small tags to your furniture is an easy way to personalize it. You can choose something that reflects your style, such as a nameplate or custom metal tag. This will add a unique touch and make it easier for you to recognize which pieces of furniture are yours if you ever move.
The material you use for your tags varies; however, a metal material is best for durability. Working with a reputable Metal Marker company is crucial for getting quality tags of the same standard as your furniture. You can also be sure that you will get consistent, top-notch merchandise and get value for your money.
Invest In Quality Pieces
Investing in quality pieces of furniture can be a smart way to personalize your home. High-end fabrics, custom-made pieces, and classic designs are all excellent choices. Quality materials also add elegance, stability, and value to your space and will last many years without needing much maintenance.
Choose timeless pieces that reflect your style, whether you gravitate towards modern, traditional, or something. Instead of staying up-to-date with the latest trends, find quality classics that you can adapt and change with the seasons. Quality furniture is like an investment – it might cost more initially, but it will eventually pay off the investment over time.
Add Unique Touches
Adding unique touches to your furniture is a great way to personalize them and turn ordinary pieces into conversation starters. Try adding statement-making wallpaper to the back of a bookcase or putting decorative paper on the drawers of a dresser.
Changing up hardware like drawer handles and knobs can also make all the difference in how your piece looks and feels. 
From stenciling on a headboard to giving an old armchair new life with reupholstery, there is no shortage of ways for you to express who you are through your furniture. For truly unique furniture, try searching thrift stores or antique shops for one-of-a-kind finds with exciting histories.
Incorporate Artwork
Personalizing your furniture is a great way to add your touch and make it unique. One of the best ways to do this is by incorporating artwork into the design. Artwork can range from vintage finds from a flea market to modern pieces from an artist or even personal creations like paintings and sketches.
Hang framed artwork on the walls for an impactful statement, and look for interesting accent tables that feature a unique piece as part of the design. You could also place sculptures on shelves and use a variety of shapes in metal, wood, or ceramic to transform any room with personality.
Personalizing furniture is a great way to inject personality into your home. You can do so by utilizing some of the timely, creative tips mentioned above in no time. You can make interior design magic happen with a few tools and just a bit of elbow grease. From staining and painting to fabric covering and stenciling, it's easy to customize your favorite furniture pieces from the comfort of your home.
You may also like to read: