Last updated on October 19, 2023
Do you ever feel like your home is just too bland? Maybe it feels like there's just not enough character to it. If that's the case, don't worry – you're not alone.
A lot of people feel this way about their homes, and oftentimes the problem can be fixed with a few simple changes.
We will discuss six unique ways to add some character to your home's interior design!
Table of Contents
Hang Interesting Artwork or Photographs On Your Walls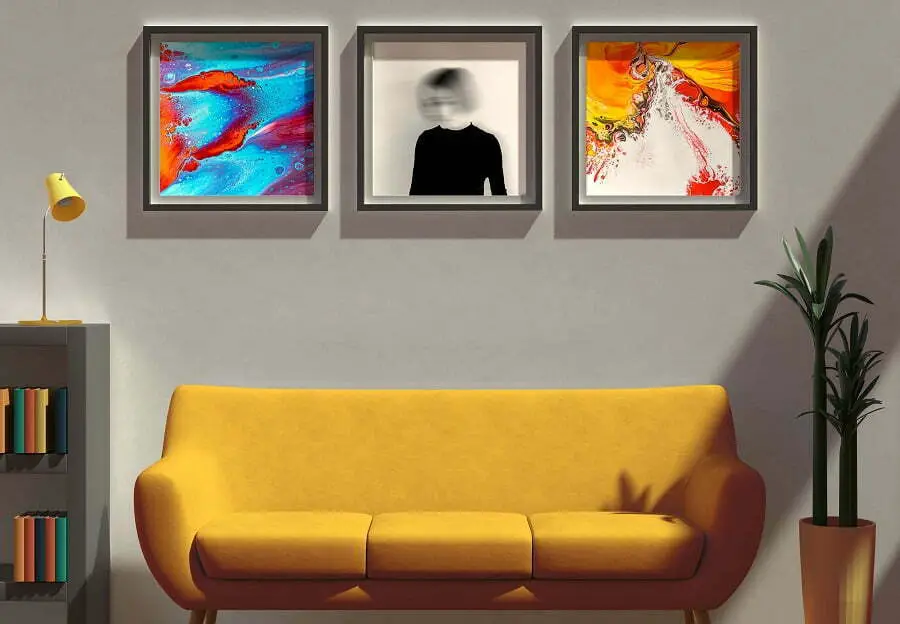 As they say, art is in the eye of the beholder. When it comes to your own home, you can choose what sort of artwork or photographs you want to display. If you have a large collection, rotate them out every so often to keep things fresh. You can also create a gallery wall by hanging different pieces together.
Another way to add character to your home's interior design is by choosing interesting and unique furniture pieces. Instead of opting for mass-produced items, look for one-of-a-kind pieces that will give your home a bit of personality. You can find these at antique stores, garage sales, or even online.
If you're looking for a more permanent way to add character to your home, consider painting an accent wall. This is a great way to experiment with bold colors or patterns without going overboard.
Consider Door Furniture
When it comes to adding character to your home, it's important not to forget the little details. Something as small as the door furniture you choose can make a big difference.
There are so many different styles of door handles and knockers available, so take some time to find something that really speaks to you. Moreover, the gurus from Black Door Furniture are of the opinion that it could give a modern DIY twist to your home. Plus, it's a great way to add some extra personality without going overboard.
Another option is to change it up to a door handle from Archipro. This is a much more drastic measure, but it can really pay off. If you have plain old brass handles, why not try something a little more unique? There are so many fun and interesting options out there, from glass to wood. Just make sure you choose something that fits in with the overall style of your home.
And finally, don't forget about your door hinges! This is another small detail that can really make a big difference. Again, there are tons of different styles to choose from, so take your time and find something that you love.
Place Unique Furniture Pieces in Different Parts of Your Home
Since you probably don't want your living room to look like a furniture store, it can be tough to find the right pieces that fit both your style and space. But once you do find that perfect couch or coffee table, don't be afraid to experiment with where you put it.
For example, if you have a small home, you might want to consider putting your sofa against the wall and using a smaller loveseat or set of chairs across from it. This will create the illusion of more space and also give you more seating options for when you have guests over.
Or if you're looking to add a pop of color to your home, try placing a brightly upholstered chair in your entryway or bedroom. This will add an instant focal point and help to brighten up the space.
So don't be afraid to get creative with your furniture placement. A little experimentation can go a long way when it comes to adding character to your home's interior design.
Use Colorful Rugs and Curtains to Brighten Up the Space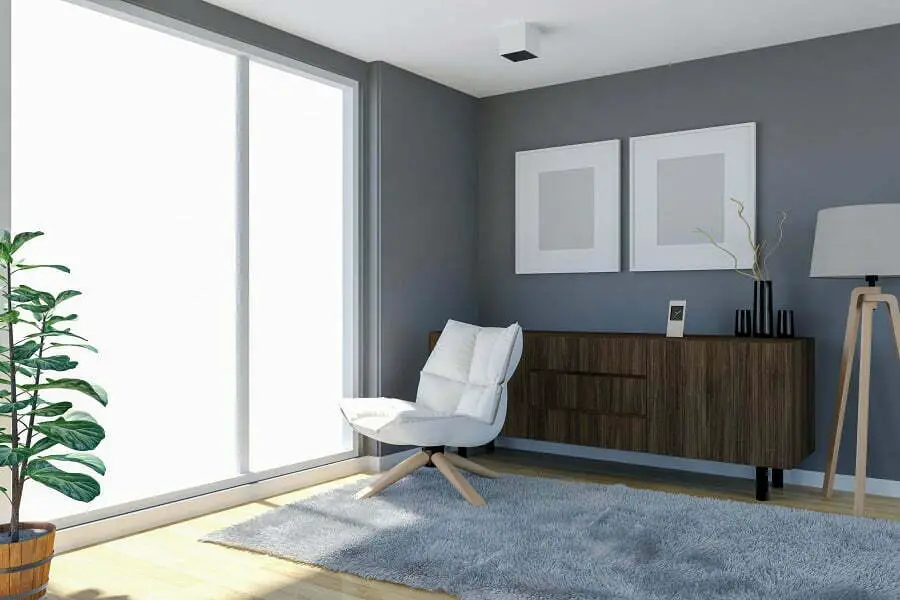 Once you've added some color to the walls, it's time to move on to other ways of adding character. One way to do this is by using colorful rugs and curtains. This will help brighten up the space and make it feel more inviting.
Another way to add character to your home's interior design is to use interesting furniture. This can be anything from antique pieces to pieces that have been upcycled. It's a great way to add some personality to the space and make it unique.
If you're looking for something a little more subtle, then you could try adding different textures to the space. This can be anything from fluffy blankets to rugs with interesting patterns. It's a great way to add interest to the space without making it feel too busy.
Add Plants and Flowers to Make the Environment More Natural
There are few things that can add more life to a room than plants and flowers. Not only do they look good, but they also help to purify the air. If you don't have a green thumb, there are plenty of options for low-maintenance plants that will still make a big impact.
Adding some greenery is an easy way to make any room feel more inviting and homey.
Install a Chandelier or Other Type of Light Fixture
Once you've identified the focal point in your room, it's time to start thinking about lighting. A chandelier or other type of eye-catching light fixture will instantly add some character and make your space feel more luxurious. If you're not ready to commit to a full-on chandelier, consider adding a statement-making lamp to your side table or dresser.
Pro tip: When it comes to lighting, more is usually better. In general, you should have at least three different sources of light in each room: ambient, task, and accent. Ambient light (think: overhead lights) is key for illuminating the entire space; task lighting (like desk lamps) is perfect for, well, tasks; and accent lighting (floor lamps, candles, etc.) is great for adding a little extra pizzazz.
In the end, there are many ways to add character to your home's interior design. By using a combination of different elements, you can create a space that is truly unique and reflects your personal style. With a little creativity, you can transform any room in your house into a stylish and inviting space.
So go ahead and experiment with different design elements to find the perfect look for your home. Thanks for reading!
You may also like to read: