Last updated on November 29, 2023
Do you want your new space to have a fresh and contemporary look?
There's no question about it. Moving into a new home is the perfect time to renovate your interior.
Here are some essentials to keep in mind.
Table of Contents
Start from the Flooring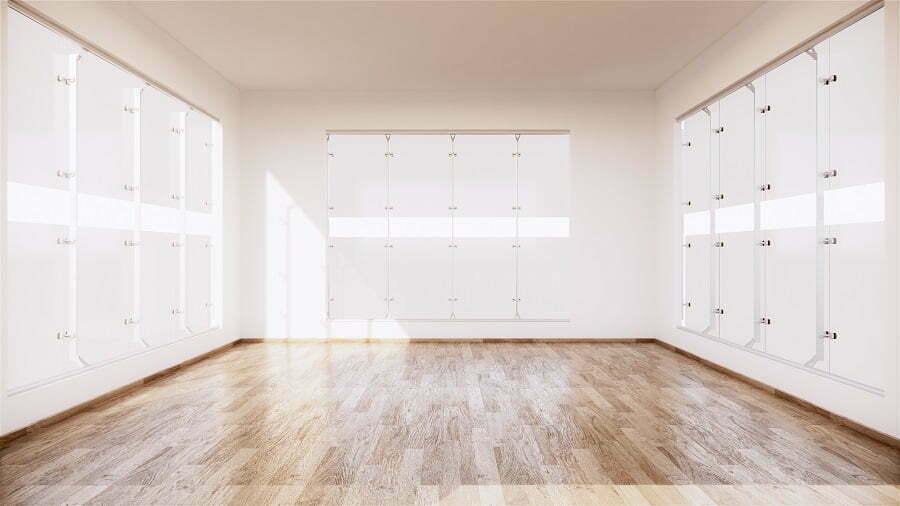 If you have just moved into a new home, then it is recommended that you update the flooring to give it your unique touch. You can either opt for neutral-colored carpets, hardwood floors, or epoxy designs. Here are some ideas to get started:
Living room: Go for neutral colours like beige or cream. Also, try to keep the tiles simple and minimalistic to allow your furniture to shine.
Kitchen: Black and white checkered flooring make up the authentic kitchen look. You can also go for dark tiles, as it gives an earthy feel.
Bedroom: You can use hardwood flooring in the bedroom as well, as it is safe and does not require much maintenance. If you want to jazz your room up a little bit, then you may opt for colourful rugs or carpets like blue or green.
Bathroom: Try to keep the flooring here simple and clean, unless you want it to compliment the overall decor of the other rooms of your home.
Kids' bedroom: Go for bold colours like blue, green, or purple. If your kid has their own favourite colour palette, consider painting the better shades of that colour in.
Once you get your flooring and walls done, you'll likely be thinking of your furniture next.
Lights
Many people ignore lighting as a part of interior designing; however, it is incredibly important since it creates the mood of your home. With the right combination of lights, your house can give you the perfect homely feeling.
Some of our favorite light types are:
LED Strip lights: They give off an ambient lighting effect and look excellent when installed under your kitchen cabinets, over the bar counter or behind a TV or PC set.
Downlights: They are ideal for bathroom areas, kitchen counters and staircases.
Ceiling fans: You can get them with colourful blades or install LED lighting in your fan's canopy to create a unique look.
Table lamps: These are great when you want to create an intimate setting like in your bedroom or study area.
Having said that, getting your windows open to allow light streaming in from the glass is probably the most underappreciated lighting option.
If you're relocating to a new house, consider decorating and arranging your furnishings in such a manner that the natural lighting can provide a pleasant atmosphere.
Wall Decals
Wall decals are an ideal way to make your space look eclectic and contemporary. You can go for simple art decals, or opt for wall stickers with pictures of your favorite sports team or vintage posters.
Here are a couple of ideas you can start off with:
Neon lights
Your favourite band posters
Hanging plants
Stickers
Framed paintings
Picture frames
Whichever you choose, a wall decal can turn a simple, monotone wall into a work of art. If you want to spruce up your home with your vibrant personality, wall decals are the way to go!
Scented Candles
Scented candles are a great way to give your house an earthy and soothing smell. They also ward off any new paint smell that may be too pungent to deal with.
If you're exhausted after a long day at work, the scent of fresh vanilla or sugary cinnamon can help you unwind. Plus, these candles usually come in a wide range of colors, which is great if you want to mix and match with other decorations around your home.
Hang a Mirror
Do you want to make your room look more spacious and beautiful? Hang a mirror!
You can hang a mirror anywhere, from your wall to the door. A mirror can come in various shapes and sizes; one we would recommend is the hanging mercury glass mirror. These are an ideal choice since they reflect light and give off a fancy look that can brighten up any corner of your home.
Furnish with Rugs
If you're tired of spending hours every week cleaning your floor, then rugs can be just the item to pick up. Rugs are not only easy to clean, but they also give your room a warm and inviting feel.
And the best part about rugs is that you can find them in any shape or size. From circular ones to rectangular ones, there's an option for everyone.
Bring in Nature
Bringing nature into your house can help you unwind and relax. You could go for fresh flowers to decorate your dining table or kitchen counter. Or you could opt for potted plants like cacti and succulents on your shelves. Not only do they bring a more natural feel, but these plants also purify the air in your home.
Some other options include terrariums and underwater fish tanks!
Beauty in White Space
Despite the recommendations above, your home doesn't always have to be covered in photos or trinkets. Blank walls can actually help your overall design scheme stand out.
If you're relocating to a new place, you may have no idea how to decorate the blank spaces around your home. The best way to deal with this is by leaving some spaces untouched. Yes, it may be tempting to fill it out with some items here and there, but you can still get a clear focal point in your living room by leaving the wall bare.
You could also bring some interesting furniture pieces into your home to create a unique look for each part of your house. A mixture of monochromatic and contrasting colors can help create a visually stimulating environment without it being too overbearing.
You may also like to read: