Last updated on November 28, 2023
Home improvement projects can be exciting – but they can also be overwhelming. Before you jump into a remodel, make sure you understand the basics of home renovation.
From finding the right contractor to getting your budget in order, here are seven important things to consider before starting your project.
In this blog post, we will look at these seven points in detail. We will also discuss some tips and tricks to make the process easier.
So whether you are planning a complete remodel or just updating some aspects of your home, use these tips to ensure that you get the most out of your project. 
Table of Contents
In Case You Don't Know Where to Start, Speak with Experts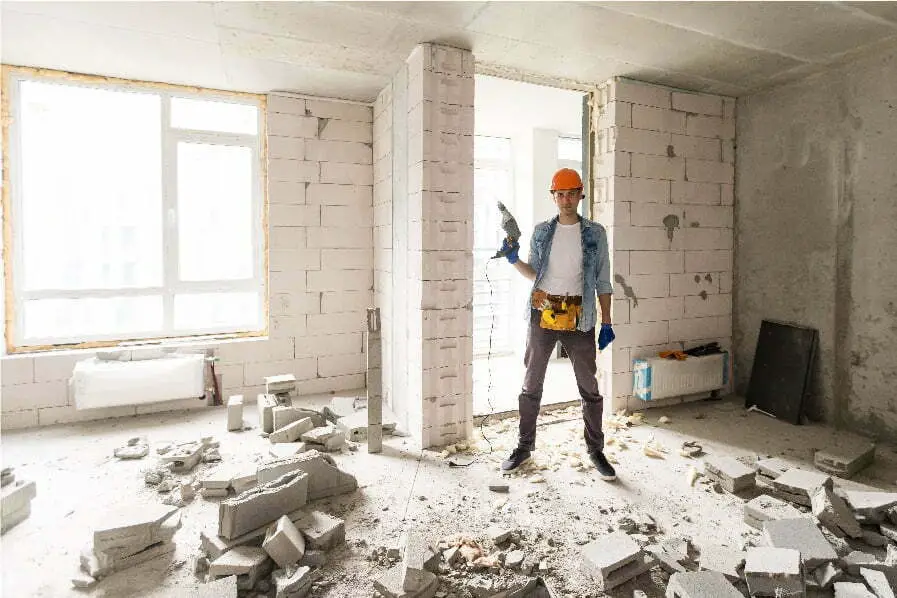 Before you start your home renovation, you must speak with the right people. This could mean speaking to a contractor, an architect, or a designer depending on the scope of your project.
They can provide valuable advice and help guide you in the right direction. So if you want to replace windows, make sure to consult with a window expert. If you are looking to remodel your kitchen, make sure to speak with a designer who can help you choose the right cabinets and countertops for your space.
Be sure to ask for references from any contractor you are considering working with. This will ensure that they have past experience in similar projects. 
Get Your Budget in Order
Once you have a good idea of what you want to do, it is important to create a budget and stick with it. Consider all potential costs that come along with your project, such as materials and labor.
Factor in any unforeseen expenses that may arise during the process. If you are working with a contractor, be sure to get an estimate of what they will charge for their services.
Remember to keep additional funds aside in case something unexpected pops up or you decide on upgrades down the line. 
Don't Forget About Permits 
Depending on the type of project you are planning, you may need permits from local authorities in order to proceed. Before starting your home renovation, check if there is any paperwork required by your municipality.
This could include building permits, electrical permits, or plumbing permits. Make sure to have all the necessary documents in order before you begin. 
Prepare for Mess and Noise
Home renovations can be noisy and messy. Be prepared for dust, debris, and workers coming in and out of your home during the project. You may want to consider moving furniture into another room or even renting a storage unit if needed.
Make sure that your contractor is following all safety protocols when it comes to noise levels, such as wearing protective ear protection or operating machines at a certain time of day. 
Consider Working with a Designer
When planning a renovation project, it can be helpful to hire a designer who can help bring your vision to life. They will be able to provide advice on how best to utilize the space and ensure that all of the elements come together in harmony.
If you decide to work with a designer, make sure that you find someone who is experienced and has a good portfolio of projects. 
Don't Overlook Maintenance After the Project
Once your renovation is complete, it is important to take care of your home in order to maintain its value. Regular cleaning and maintenance will ensure that your project lasts for many years to come.
This includes cleaning up any dust or debris left behind by workers, as well as making sure that any newly installed materials are treated properly. Consider hiring a professional cleaner at least once a year to keep everything looking fresh and new. 
Enjoy the Process
Finally, don't forget to enjoy the process of renovating your home. While it can be challenging, the final outcome can be extremely rewarding. Take the time to appreciate all of the hard work that went into creating your dream space and you'll be sure to have a project that you can treasure for years to come.
By following these tips, you will be well on your way to successfully completing your home renovation project and making it something truly special.
Keep in mind that careful planning is key when it comes to renovations – so take the time to do research and consider all of the options available to you!
Good luck with your home renovation project! With a little bit of prep, patience, and planning, you're sure to create a beautiful new space.
You may also like to read: