Last updated on September 27, 2023
A tiny bedroom does not have to be a disappointment. You can do much with a small bedroom, especially the layout, furniture, and décor.
A room like this can feel cozier, warmer, and even larger with a few simple tricks. Maximize your space and lay on some style. Don't let a less-than-preferred amount of square footage stop you. 
Let's learn how to arrange a tiny bedroom.
Table of Contents
Your Bed Is the Centerpiece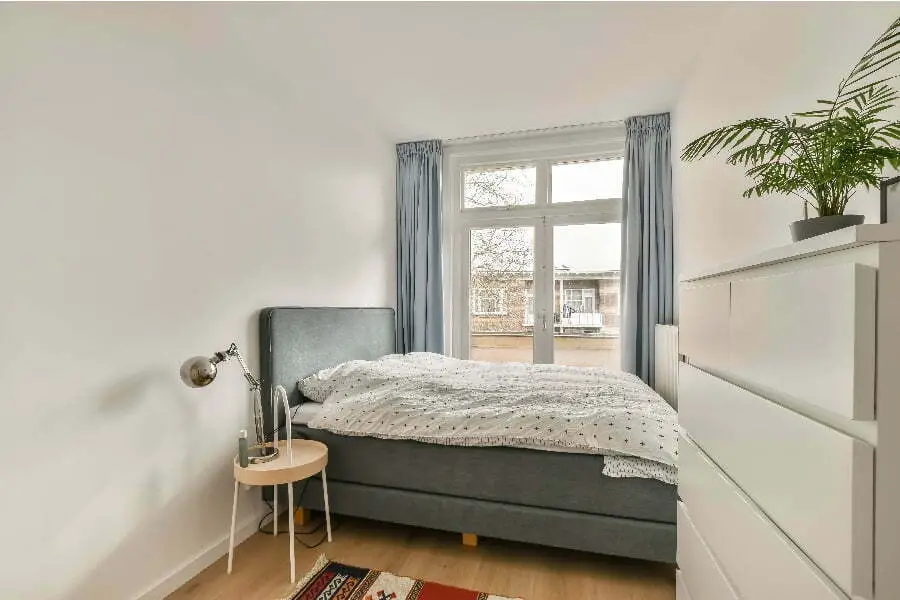 Your bed should be carefully positioned in a spot far from the door. Be able to walk around the bed comfortably. Ensure it doesn't feel cramped or stuck where it is. Around your bed, everything else is crafted in terms of décor and layout.
Around your bed, you likely will want a side table, some lighting to read, and possibly a few more essential features. Think about how you can get these essentials quickly, taking up as little space as possible.
Consider Sleeper Sofa Alternatives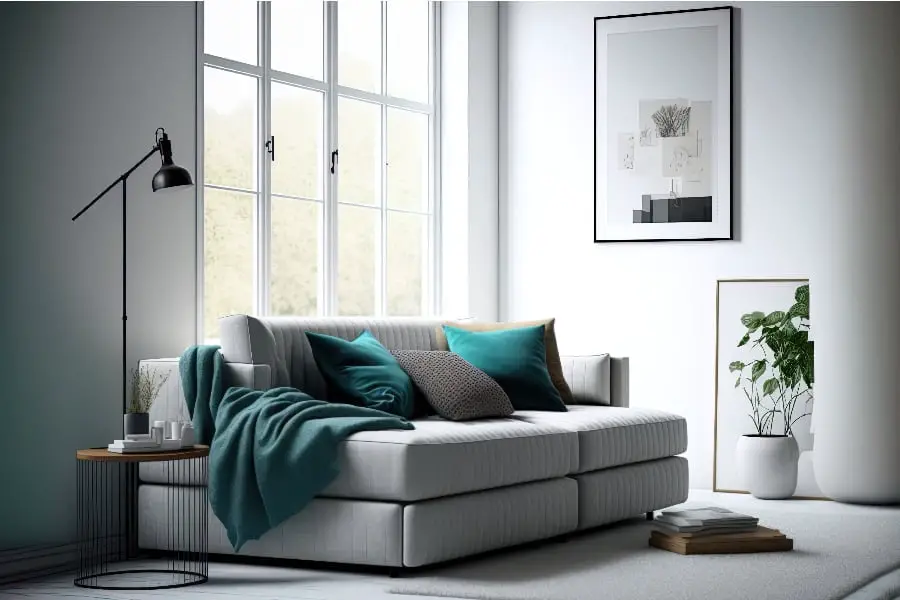 A sleeper sofa is a sofa by day and a bed by night. This conversion saves space during daytime hours while providing a comfy place to sleep during the evening. A sleeper sofa for small spaces may be your best investment if you're tight on square footage in your tiny bedroom.
Set a Bookcase Against a Far Wall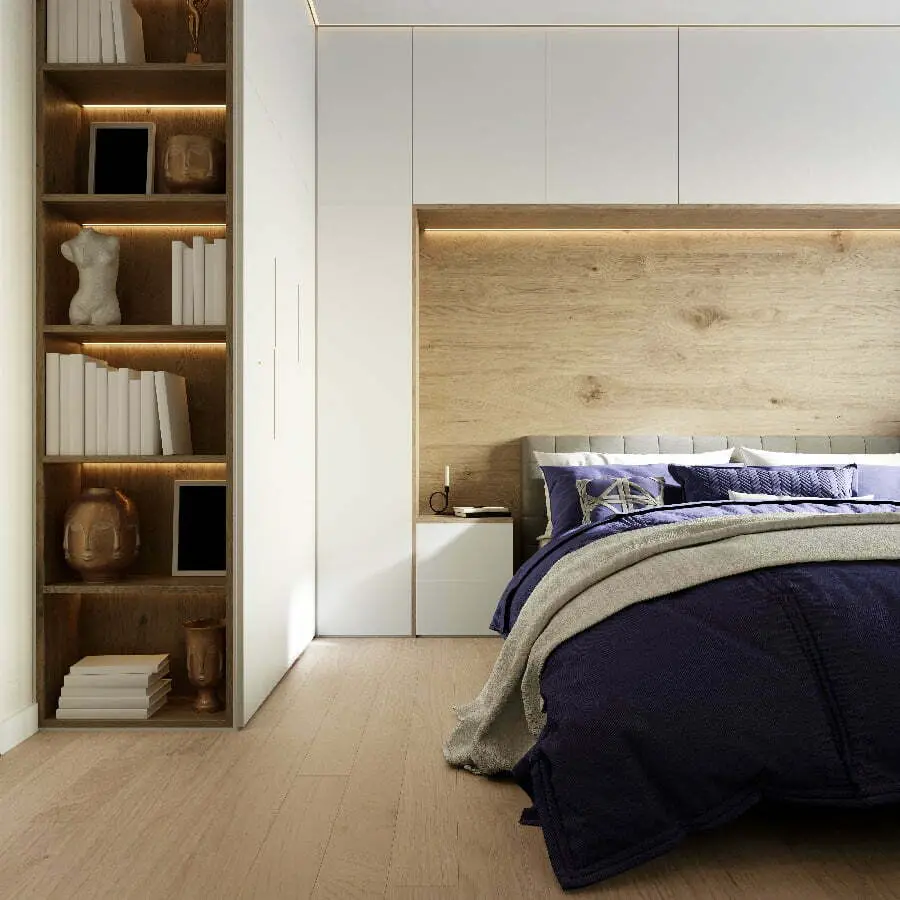 A bookcase does not need to be for books. Use it to put some décor on, i.e. photos, plants, abstract figurines, and things that represent or are important to you. Just like a bed is a centerpiece of any bedroom, the next largest item in the layout will likely be the bookcase.
All big furniture can go against the wall to create the most open layout. This way, the center square footage of your room is free and open. As we mentioned earlier, it's important to be able to walk around and up to everything in the room. Everything should be accessible without stumbling into anything else, be it the bed, bookcase, window, side tables, etc.
Fill in Every Corner
It's not uncommon to run into the issue of decorating a room where you end up with an empty corner. Every corner should have something meaningful: a corner shelf, table, plant, or seat. Be creative.
Keep Décor to a Minimum
We know. We all love décor, but in a tiny bedroom, once your bed is in there alongside some storage, there won't be room for very much else. Have some décor, yes. But have your limits. A few key décor items are all you need. This way, you avoid the risk of a cluttered décor layout.
Use Area Rugs and Runners
Consider an area rug or a runner appropriately sized for your room to add color and style without taking up any space. This trick can help cold, hard flooring feel warmer and more welcoming, which, in a bedroom, is exactly what you want.
Add Style to Your Windows
In arranging your tiny bedroom, add some style to your windows. Choose a window treatment that matches the tone and style of the room. From Roman shades to curtains, smart blinds, roller shades, and more, this is how you filter light into the room and works wonders in adding personality.
Small-Style Lighting
A big lamp is probably not the best choice for a tiny bedroom. Instead, try for small-style lighting. This could be something like small wall sconces, in-ceiling lights, or thin, sleek fixtures positioned out of the way.
Dividing Up Your Tiny Bedroom Layout
You may also use your tiny bedroom as a home office, art studio, or study area. Use room dividers or elements like separate area rugs to provide visual clues as to the natural division of the layout. Even though you're working with very little space, there is no reason you can't enjoy a multi-purpose room.
You may have a guest come over. A tiny bedroom expecting guests should have a sleeper sofa or one or two comfy seats. Add throw pillows and extra blankets into the mix, and you're done.
Use Your Walls to Create a Gallery
Your walls take up no space and can add lots of personalities. Fill them with images, colors, or simple décor. You can even paint them with patterns or shapes, counterbalancing or complimenting what you have going on with your furniture, main décor, and accents in the room.
Make The Most of Your Nearest Closet
A lot of bedrooms either have a closet inside or nearby. Use it. Your clothes, shoes, and linens all fit there. You don't need a dresser or an armoire. Instead, convert your bedroom closet into smart storage for your clothing and anything else you don't necessarily need to be stored in your room.
You may also like to read: