Last updated on September 30, 2023
You may want to consider a luxury bathroom remodel when remodeling your bathroom. Investing in high-end materials and features allows you to create an opulent and lavish space that provides a spa-like experience in the comfort of your home.
This blog will discuss various design elements and considerations that will help you create your dream bathroom.
Table of Contents
Designing the Space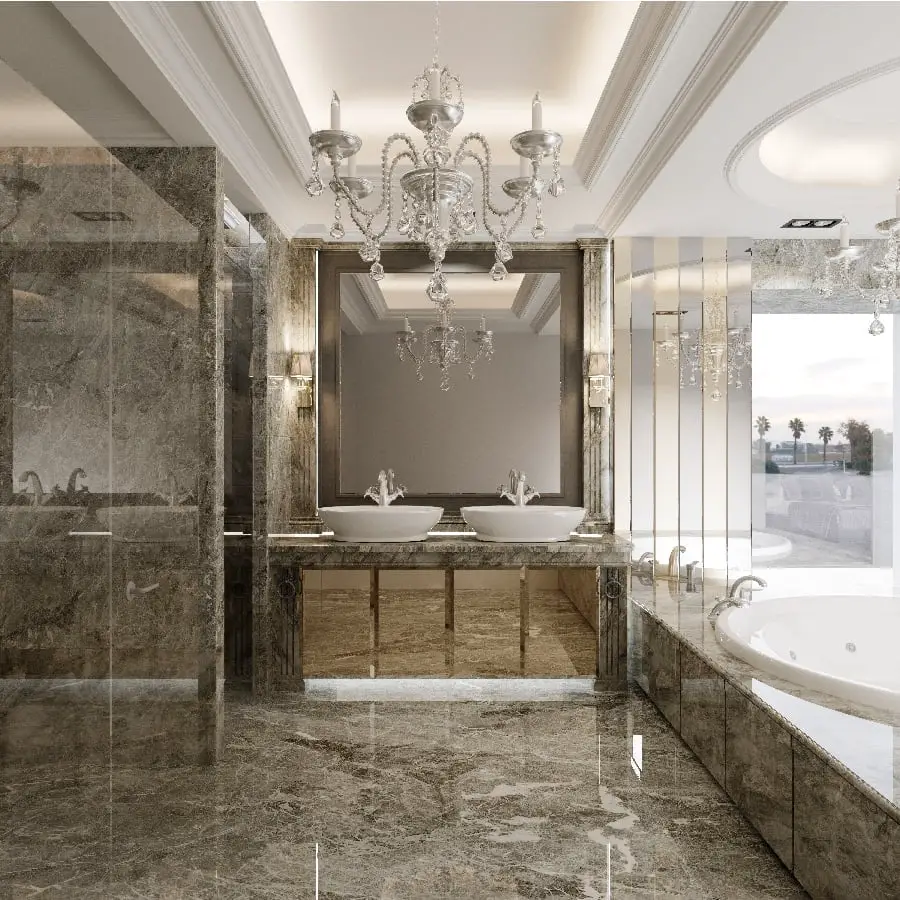 Before starting the remodel, it is important to identify your preferred style. Do you prefer a modern, contemporary look or a more classic, traditional style? Once you have identified your style, you can choose high-end materials to elevate the space.
Marble, granite, and quartz are popular choices for countertops and flooring. Materials such as brass, gold, and chrome can be used for fixtures such as faucets and handles.
Maximizing natural light is another important design element to consider. Large windows or skylights can bring in natural light, creating a bright and airy space. If privacy is a concern, frosted glass or window treatments can be added.
Incorporating technology such as voice-activated lighting or heated floors can add a touch of luxury to your bathroom.
Layout and Spatial Considerations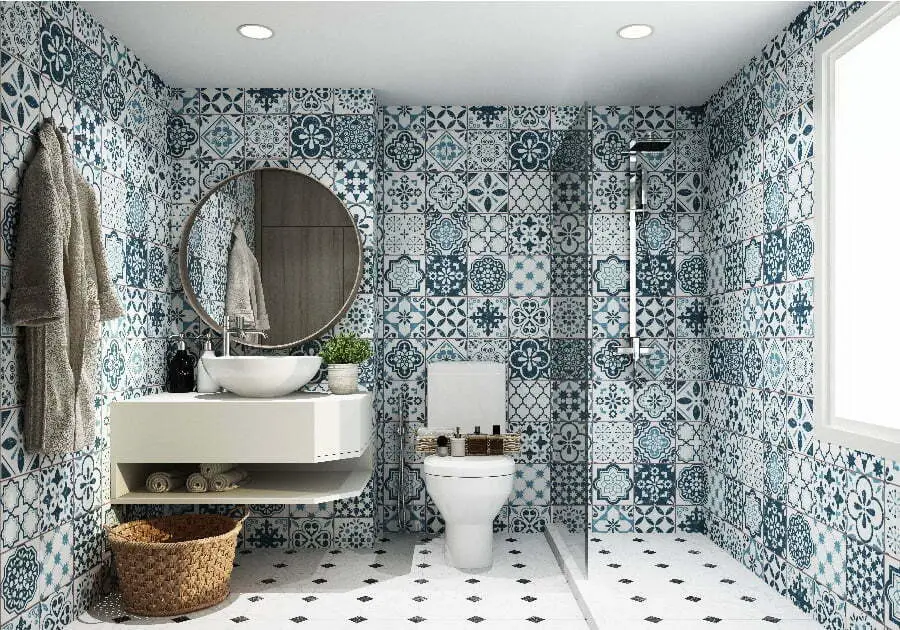 When designing your bathroom, it is important to consider the layout and spatial constraints. The layout of the bathroom should be optimized for maximum comfort and convenience. A bathroom that is too cramped or cluttered can make it difficult to relax and enjoy the space.
Creating a spa-like atmosphere can also enhance the experience of your bathroom. Steam showers, saunas, and soaking tubs are popular additions to luxury bathrooms. Heated floors and towel warmers are other features that can add to the spa-like atmosphere.
Incorporating storage solutions can help reduce clutter and keep the space organized.
Features to Add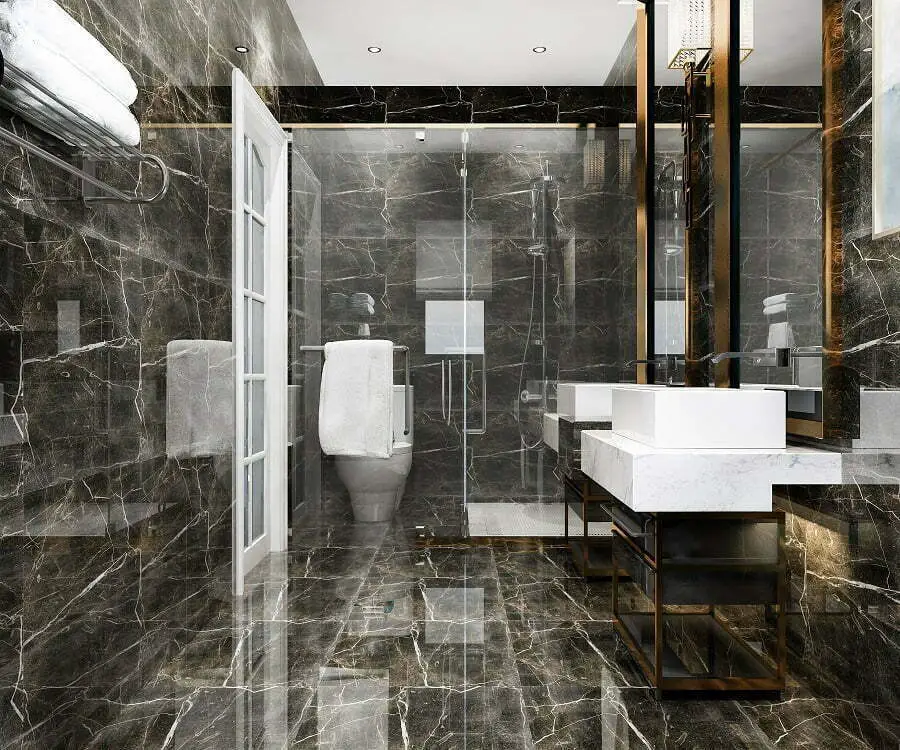 Luxury bathrooms often feature high-end bathtub options such as freestanding or whirlpool tubs. A freestanding tub can be a statement piece in the bathroom and placed in the center of the room to create a focal point. A whirlpool tub can provide a therapeutic massage experience and is a great addition to any bathroom.
Steam showers and saunas are also popular features in luxury bathrooms. These can help you relax and unwind after a long day. Heated floors and towel warmers can provide a cozy and comfortable experience, especially during colder months.
Lighting and sound systems are also important features to consider. High-end lighting fixtures such as chandeliers and sconces can add elegance and sophistication to the bathroom.
Sound systems can be incorporated to provide a soothing and relaxing atmosphere.
Smart toilets and bidets are also becoming popular features in luxury bathrooms. These provide a more hygienic and comfortable experience than traditional toilets.
Finishing Touches
Adding accents and decor can help tie the space together and create a cohesive look. Incorporating artwork and mirrors can add visual interest to the space.
Creating a cohesive color scheme can help bring together the various design elements in the bathroom.
Selecting luxurious towels and bathrobes can also add to the overall experience of the bathroom. Soft, plush towels and bathrobes can provide a comfortable and relaxing experience.
Budget Considerations
When planning a luxury bathroom remodel, it is important to determine a budget. Prioritizing expenses and creating a wish list can help ensure the most important features are included in the remodel.
There are ways to save money without sacrificing luxury. For example, choosing high-quality but less expensive materials can help reduce costs.
Working with a Professional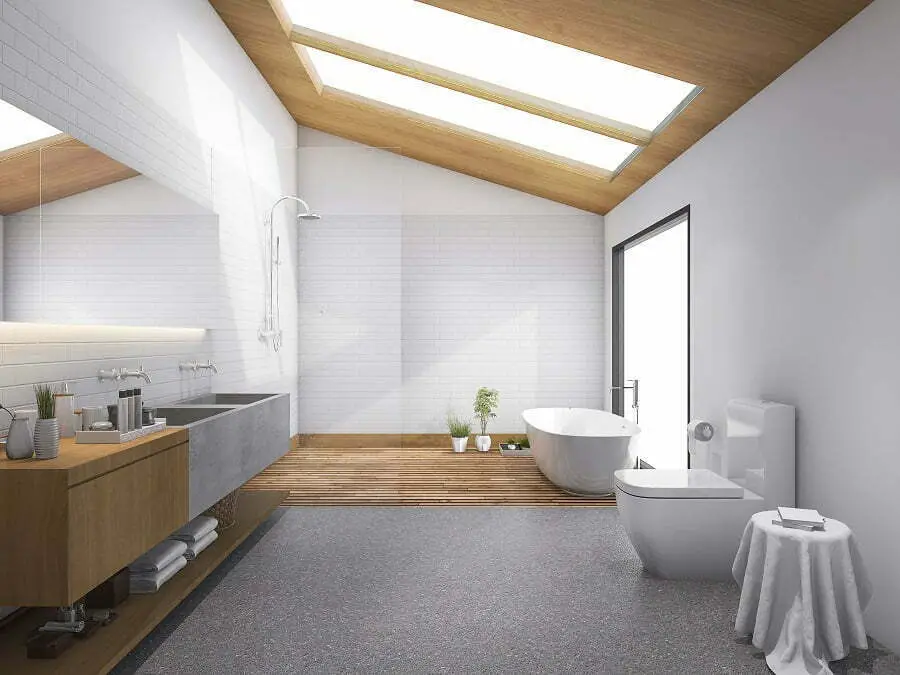 According to the folks that do bathroom remodeling in Potomac, MD, working with a professional can make the process smoother and more efficient. Look for a local contractor or designer with experience with bathroom renovations, and ask for their portfolio or examples of past work.
Be clear about your budget, timeline, and specific design preferences or must-haves for your new bathroom. A professional can help you navigate the planning and construction process and ensure your new bathroom meets all building codes and regulations.
The Takeaway
Investing in a luxury bathroom remodel can transform your bathroom into a spa-like retreat. By incorporating high-end materials, features, and finishes, you can create an opulent and lavish space that provides a comfortable and relaxing experience.
Maximizing natural light, incorporating technology, and optimizing the layout can all help create a luxurious atmosphere. Selecting luxurious towels and bathrobes, adding accents and decor, and creating a cohesive color scheme can provide the finishing touches to the space.
Working with a professional and prioritizing expenses, you can create a dream bathroom that meets your needs and preferences.
You may also like to read: