Last updated on November 20, 2023
In luxury home improvement, every detail counts. It doesn't matter whether you're doing upscale decor or lavish furnishing; ensuring finer aspects will make your living space incredible and attractive.
Among the many areas of home improvement, high-end tile design is the most often underestimated. Surprisingly, it has an excellent transformative component that adds a touch of luxury to any home. It will turn your house into an epitome of refined taste and style.
If you're planning to build a property or renovate the existing one, read on for the tile patterns you should consider to create a high-end tile design.
Table of Contents
Popular Tile Design Patterns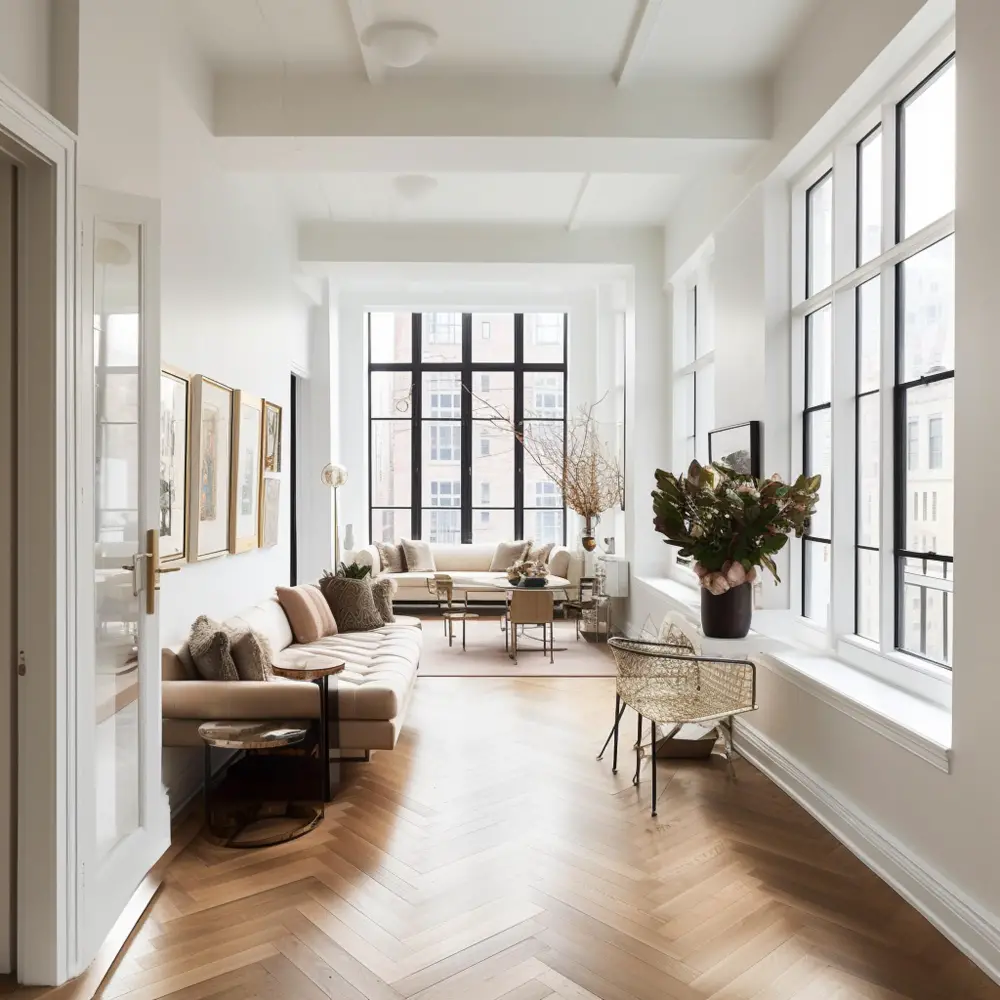 High-end tile design options for wall and floor tiles are virtually limitless. However, the common tile patterns that you can use to improve your area's overall appearance include the following:
Square Patterns
Square tiles are reemerging, despite their minimalism compared to geometric designs or vintage subway tiles that are now popular. In this tile design method, square tiles are arranged in straight lines to create a grid-like arrangement, giving your space a contemporary, uncluttered look.
If you're new to square tile patterns, you can easily learn how to lay them by referring to general home improvement guides for step-by-step instructions and creative ideas.
Diagonal Pattern
This tile pattern technique is also called the bias layout. It involves carefully arranging a quality tile on an angle that is 45 degrees to the wall.
Diagonal tile patterns usually add a unique detail to the floor or walls. The square tiles will assume a diamond shape. According to experts, a diagonal tile pattern in any room can make small spaces appear larger.
Running Bond
Running bond is also called a brick tile pattern. In this pattern, tiles start on the center of a tile below it. Ideally, a brick tile pattern is used to stimulate an industrial vibe. It's a great choice for individuals who want to infuse a touch of urban aesthetics into their space. The running bond pattern, reminiscent of traditionally laid bricks, creates a structured and orderly look.
Chevron Pattern
The chevron tile design has an inverted V form, with uninterrupted side meetings at each point. This design produces a smooth zig-zag pattern that upgrades bedding, bathroom tiles, and backsplashes. The chevron design is especially well-liked for flooring since it quickly improves any room's overall appearance.
Herringbone Pattern
Equal-size rectangles are stacked in zig-zags to form the herringbone pattern. At the end, each rectangle joins the next to create a lovely, fractured zigzag design that resembles a herring fish's bones. This layout's beautiful and meticulous design makes it a popular choice since it can visually magnify compact areas.
The herringbone pattern is suitable for both modern and classic environments.
Explore a wide range of high-end tile design options from Bert & May Tiles at Hyperion Tiles to elevate your interior spaces with luxurious and stylish tile patterns.
Tile Designs That Can Enhance Your Space in the Best Possible Ways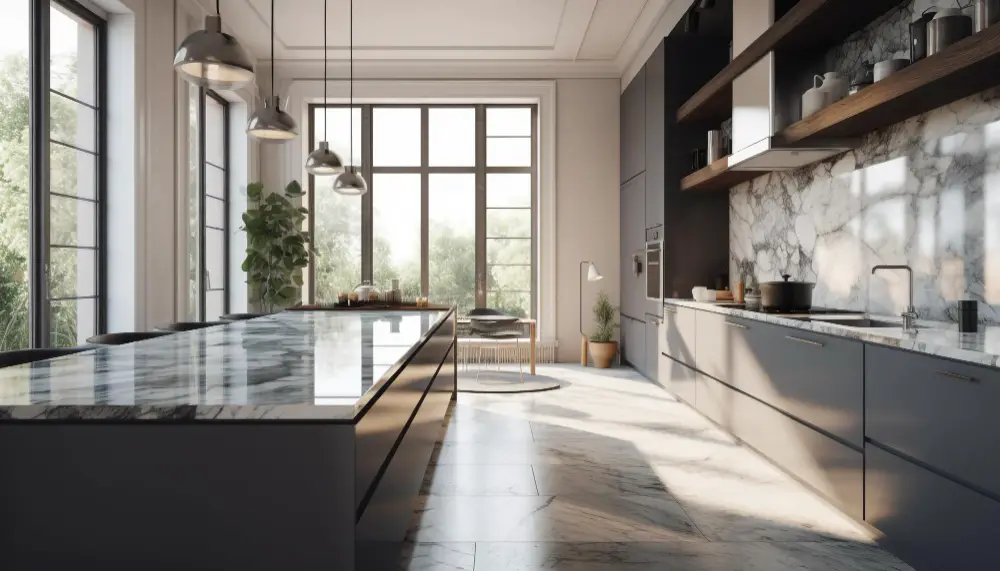 Here is a table showing the tile design ideas that can elevate your space in the best possible ways:
| | |
| --- | --- |
| Tile Design Idea | Potential Applications |
| Mosaic Marvel | Bathrooms, Kitchens, Feature Walls |
| Wood-Look Porcelain | Living Rooms, Bedrooms, Outdoor Areas |
| Geometric Elegance | Floors, Walls, Backsplashes |
| Marble Magnificence | Bathrooms, Countertops, Entryways |
| Bold and Vibrant | Accent Walls, Backsplashes, Floors |
| Metallic Accents | Borders, Accents, Feature Walls |
| Terrazzo Trend | Floors, Countertops, Walls |
| Natural Stone Serenity | Bathrooms, Patios, Accent Walls |
| Subway Sophistication | Kitchens, Bathrooms, Backsplashes |
| Moroccan Magic | Kitchens, Bathrooms, Feature Walls |
Factors to Consider When Buying Tiles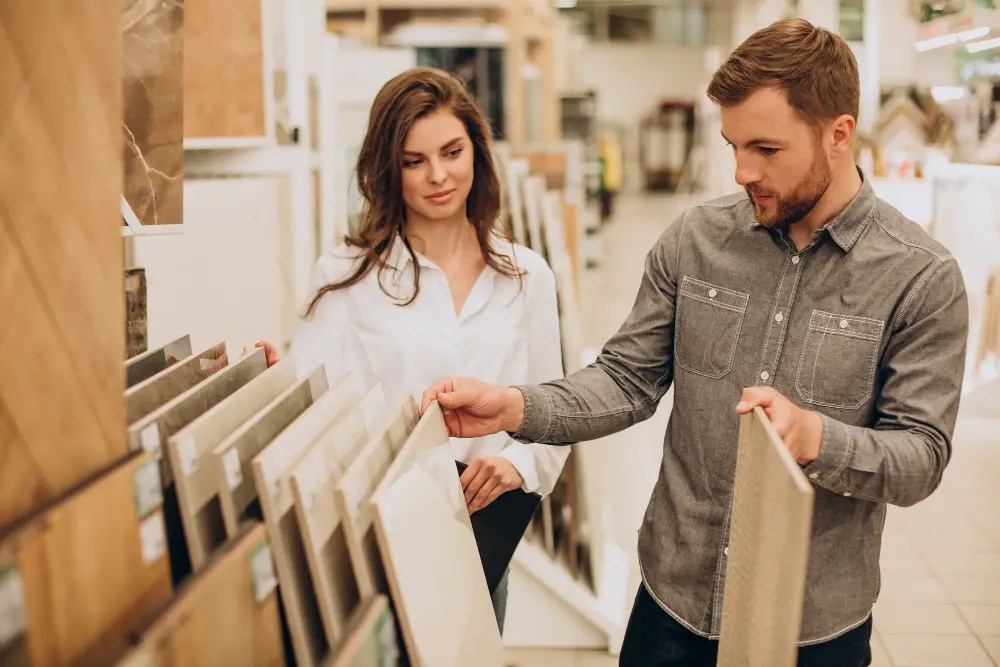 Tiles provide many opportunities for innovation in the design field because of their exquisite finishes, multiple shapes, and diversity of colors. The various elements that can further affect the tile design and appearance of your property are:
Size
You have a wide selection of tile sizes you can pick. Choosing the right tile size is crucial since it may enhance or ruin the appearance of your kitchen or bathroom design.
Using large-scale tiles as flooring in a tiny bathroom or kitchen may seem paradoxical, but it may make the area feel much larger. Since they produce fewer grout lines, an area like the bathroom floor will appear like a single surface rather than one separated by several tiles.
That doesn't mean one can't use smaller tiles. Smaller tiles provide a lovely appearance in a bathroom or kitchen.
Color
Choosing the color palette for your tiles is equally important. A neutral color scheme is a fantastic alternative if, after looking at several tile possibilities, you are still unsure. While a neutral color scheme is "safe," it is also elegant, classic, and appropriate for all sizes of kitchens and bathrooms.
Then, you can choose your favorite tile and base the color scheme around it, for instance, a stronger tile that serves more as an accent or a plain tile in a simple color.
The ideal method to add striking color to your bathroom or kitchen without going crazy is using an accent tile. Remain with a single striking tile to make it truly stand out and avoid clashing with other colors.
Elevating Your Space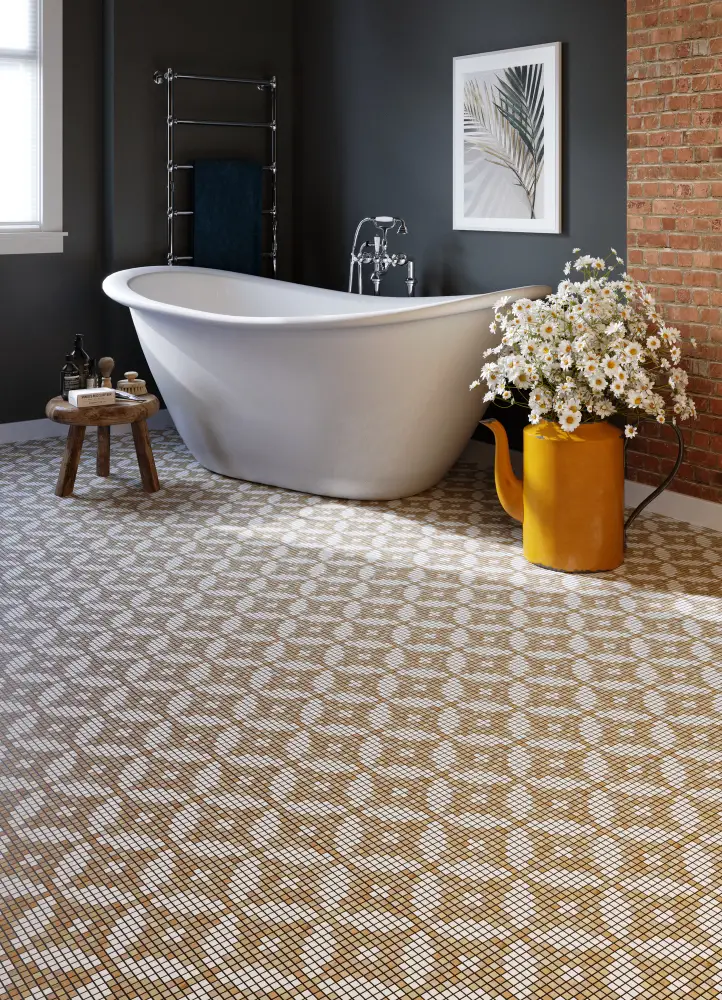 Every detail matters in the luxury home improvement world, and high-end tile designs offer an often underestimated but transformative element. Exquisite tile options, from classic square patterns to dynamic herringbone layouts, can effectively improve the appearance of your home. Select the right size, finish, and color to leave a lasting impression of luxury and sophistication.
You may also like to read: