Last updated on September 30, 2023
Renovating your house can be very exciting, but it can also be stressful and overwhelming if you don't prepare yourself for this important project. Whether you will be hiring contractors to handle everything or you want to tackle a few tasks on your own, the key to a smooth renovation is planning.
If you want to renovate your house, it's because you have a goal in mind. Are you trying to increase the resale value of your house? Do you simply want to make your family more comfortable or upgrade outdated fixtures? Keeping your goal in mind will help you stay motivated, even during the most complex phases of your project.
If you are still in the early phases of your renovation project, these tips will help you get started.
Table of Contents
Know Your Budget and Respect It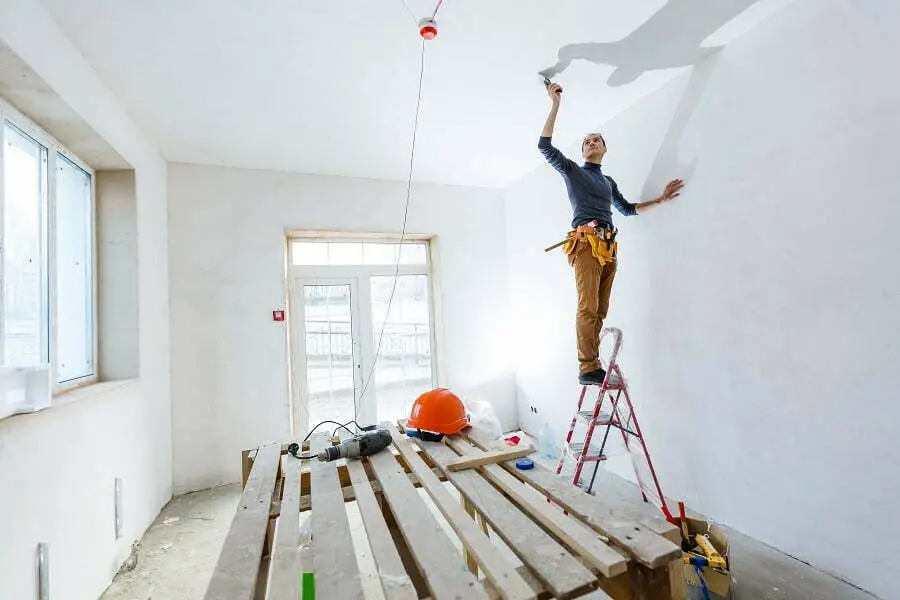 No matter how careful we are, house renovations usually cost more than expected. It's essential to know your budget and respect it as much as possible, but your budget should include some contingency funds to cover eventual unexpected expenses.
Also, doing some research could help you save time and money, which are precious resources when renovating your home. Shop for tools or materials online to find the best prices. Ask your friends and neighbors who renovated their home recently if they have some advice or recommendations for you.
Decide Which Tasks Will Require the Help of a Contractor
If you feel comfortable with using tools and undertaking large projects, you might want to handle some parts of your house renovation project on your own. Painting your walls or refinishing some cabinets can easily be done on your own if you want to.
However, you have to make sure you know what you're doing before changing your house's flooring or knocking down a wall. It's best to leave certain tasks to experienced professionals like plumbers and electricians. When looking for potential contractors, ask them for references, and read client testimonials.
Make a List of Everything You Will Need
You have a lot of things to think of when renovating your house, and you also need a lot of things, from permits to tools and paintbrushes. Make a detailed list of everything you will need to have in your possession to ensure you don't forget anything.
Once you have the right tools and contractors, you must ensure everything you need before getting started. You don't want to start your bathroom renovation only to realize that those plumbing fixtures you ordered will only be delivered to your house in two months. Try to get all the tools and the materials you will need before the planned starting date of the project.
Plan How You Will Live During the Renovation
House renovations usually come with noise, dust, and many people going around the place day after day. However, your family has to keep living as normally as possible during this overwhelming time. Decide if you need to spend some time away.
Depending on which rooms of your house you are remodeling, it might be necessary to spend at least a few nights in a hotel room or to eat out for some time. Don't forget to include these expenses in your budget if you can't avoid them.
Keep up your routine as much as possible. Even though your house will be messy for some time, try not to disturb your daily routine, especially if you have young children. Work with your contractors to figure out start and end times that will not disrupt your days too much.
Prepare Before the Renovation Starts
Before the renovation starts, be sure to remove any furniture and belongings from the rooms where the work will occur. Store them in another room or a storage locker if necessary. Pack and move whatever you don't need.
Store some water if your renovation involves plumbing work. If you know you won't have access to water for some time while the plumbing system of your kitchen or bathroom is being updated, be sure to store some water for drinking, cooking, or flushing the toilet. Also, make sure your kids and your pets are safe. Renovations can be especially stressful for kids and pets. Make arrangements to be sure they will be safe at all times.
Finally, plan a renovation-free zone where your family will be able to get together and relax. It could be an entire room or part of a large room. Keep this area clean and tidy and stocked with things you need for your daily routine.
You may also like to read: