Last updated on October 28, 2023
Metal may not be everyone's top choice for decor materials for their home's interior design, but there's a lot more to this material than what meets the eye.
Everything is changing, particularly interior design. A lot of progress has taken place in the construction and interior design industries. A lot of materials have been proven worthy of investment, and some have been replaced over the years.
Nonetheless, metal is one material that is evergreen and never goes out of style. With that being said, if you're looking to use intricate steel decor to accentuate the interior of your house, custom steel fabrication is the answer!
Table of Contents
Custom Metal Fabrication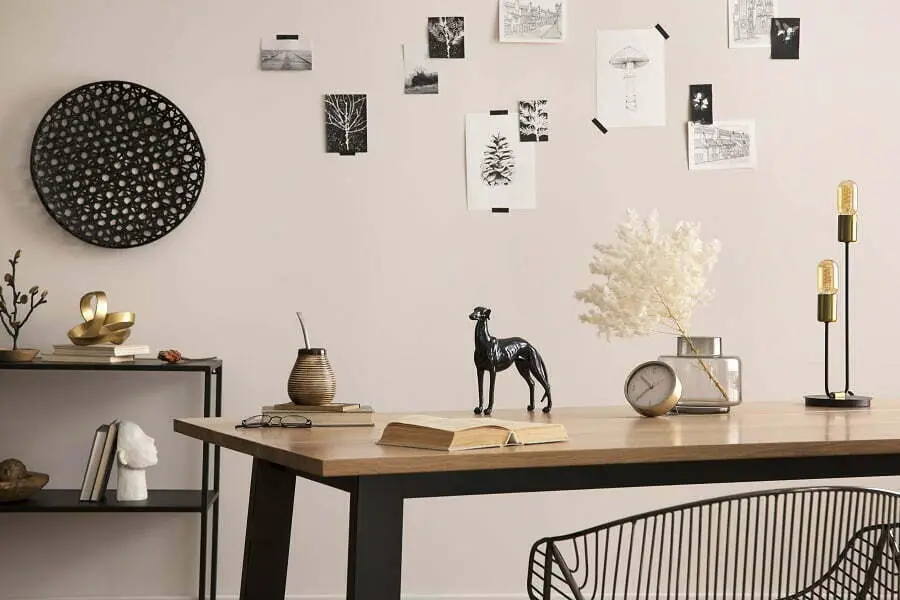 Custom steel fabrication is the process of cutting metal and shaping it as you see fit. The number one benefit of this process is that, by doing this, you can choose what kind of metal, shape, size, and color is best for your metal decor needs.
Regardless of whether clients want something to look a certain way or solely because they would like it to stand out, anything can be personalized based on their particular tastes or requirements. Most businesses in constantly growing industries have decided to invest in custom metal fabrication.
The reason for that is that a lot of projects today require massive construction but still need pieces in precise little sizes. 
Clients have diverse needs most of the time. These needs may vary in size, form, design, etc. Using advanced technology, these requirements and other options available are always attainable with the highest degree of precision and accuracy.
With custom metal fabrications, professionals make use of the laser as their primary cutting tool to cut metal as precisely as possible.
The following are a few of the most beneficial reasons why using steel in your home's interior design is a wise decision.
Stylish
It is no shocker to learn that steel is still leading the fad in decors used for house interior design, which is entirely due to its appealing style. If you source ideas for customized metal signs online, you will be amazed to discover a plethora of home décor ideas that involve the use of steel.
Steel is able to withstand wear and tear. Therefore, it could help homeowners add beautiful accents to their homes that last for a long time. With a bit of creativity and with a little vision, you can definitely create lovely living spaces without shelling out a boatload of money on renovations.
Keep in mind that there are practically no restrictions on how steel may be used in home décor—your creativity is the only one that limits it.
Flexible
It is an excellent idea to consider using steel to accentuate various design pieces in your home interior. Steel can be used in a wide variety of applications in and out of the home. Large pieces can be used for backsplashes or wide walls. Additionally, they can be used to build kitchen islands. Steel kitchen islands have a fantastic aesthetic, are very practical, and are simple to maintain.
Ask yourself, why would you spend so much money on decorating your space if your goal is not to wow guests? However, if this is your aim, explore the possibility of incorporating metal elements into your staircase. Visitors can rest easy knowing that climbing the stairs won't lead to them slipping from the steps as metal often embodies durability and strength.
A professional interior designer should always be consulted to ensure that everything is thoughtfully put and arranged.
Versatile
In addition to being sturdy, steel is also rather versatile. Tables and chairs are two examples of the most popular straight-lined indoor decor that uses metal. However, this material may also be bent to create interesting design options. The following are some of its many applications:
Wall art pieces
Timepiece rims
Shelves and brackets
Candlesticks
Table bases or legs
Mirror Frames
Although steel is a tough alloy, developers of metal interior decor can reshape this material in a variety of ways.
Long Lasting and Durable
Steel stands out for a number of reasons, one of which is its durability. But bear in mind that there are numerous types of steel, and each of them has a unique quality and level of durability. Generally, some steel grades are superior to others. However, most steel types, if not all, tend to be fairly sturdy, specifically in ensuring security and protection to increase their durability.
Fortunately, cleaning steel is not exceptionally hard, even though it can be pretty difficult to restore steel if rust starts to appear. However, those with no signs of rust should appear brand new after cleaning.
The Takeaway
Although custom steel fabrication is far more often associated with huge ironworks or outdoor items, it is quickly becoming one of the most widely used materials in interior design. You can practically always get anything you want if you hire a professional company that uses high-tech pieces of equipment.
Therefore, it is necessary to do your research and only do business with a proven track record in custom steel fabrication.
You may also like to read: