Last updated on January 27, 2023
Your bathroom is one of the most essential rooms in your home, and its design should reflect your personal style.
Choosing the right type of tile for your bathroom can make a big difference in how it looks and feels.
Here are some tips to help you pick the perfect type of tile for your bathroom:
Consider Your Budget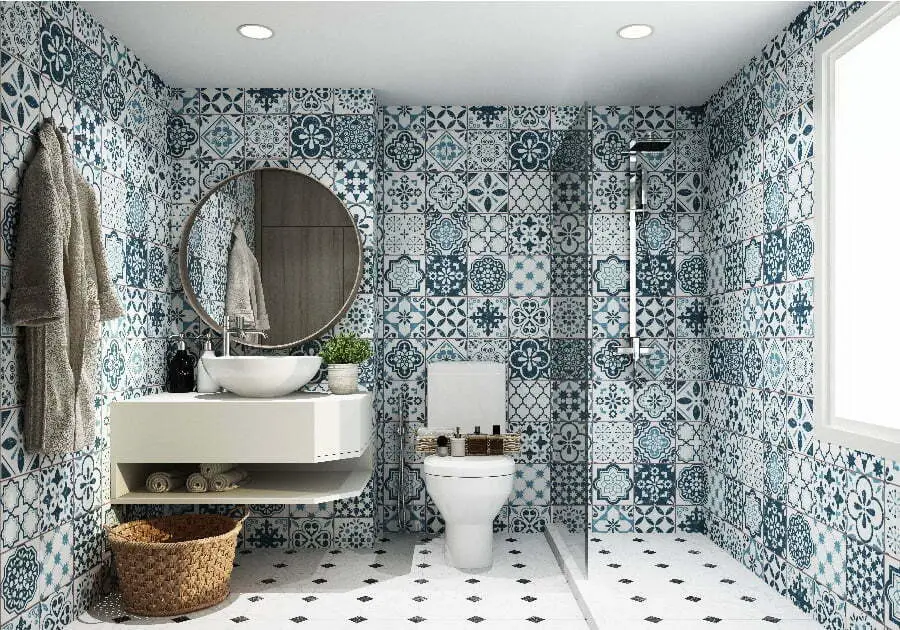 When updating your bathroom, it is important to consider your budget when choosing the right type of tile. Different types of tiles can range from modern and sleek to classic and timeless – all depending on your individual taste and style.
Knowing your budget can help you narrow down the options and ensure you don't exceed them, as this could lead to financial strain or unfinished home improvement projects.
It also pays to research the quality of each option, as some materials may be more resistant to wear and tear or water damage than others. Ultimately, choosing the cheapest option isn't always the best solution – instead, look for a balance between cost and durability that works for you.
With careful consideration of both budget and aesthetics, finding the perfect tile for your bathroom is possible.
Choose the Right Color and Texture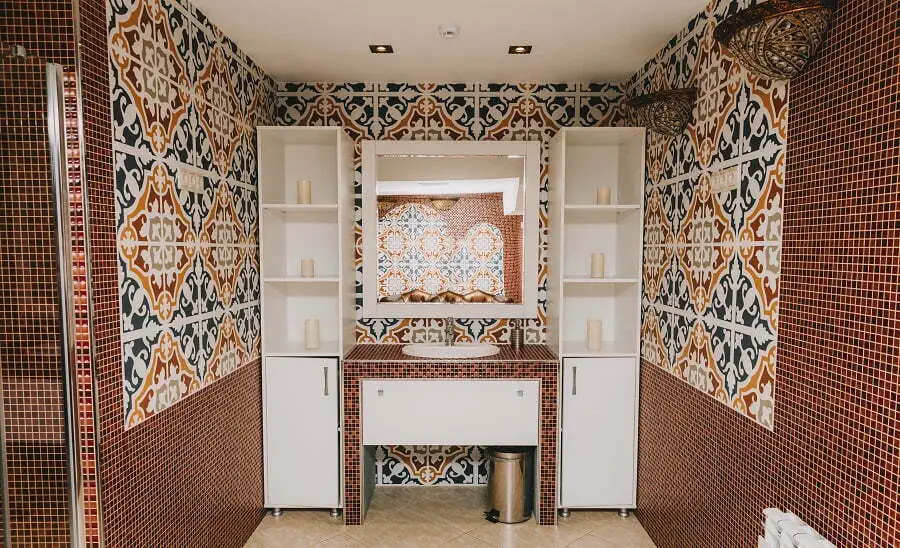 When it comes to tile selection for the bathroom, color and texture are key considerations. A homeowner must select a hue and finish that matches the room's existing décor yet still creates an elegant ambiance.
Glossy tiles can draw in light, making a small bathroom seem larger, while matte tiles provide classic charm. However, dark colors should be avoided if there is no natural light source.
Additionally, certain types of textures can make a narrow hallway feel open and inviting, while another may add luxuriousness to your bathing area. With so many color-texture combinations available today, beautiful outcomes are achievable regardless of the size or lighting of your bathroom.
Finding the right mix of texture and color requires careful consideration and research, but with a little effort, you can find the perfect tile combination to bring your bathroom vision to life!
Keep in Mind Maintenance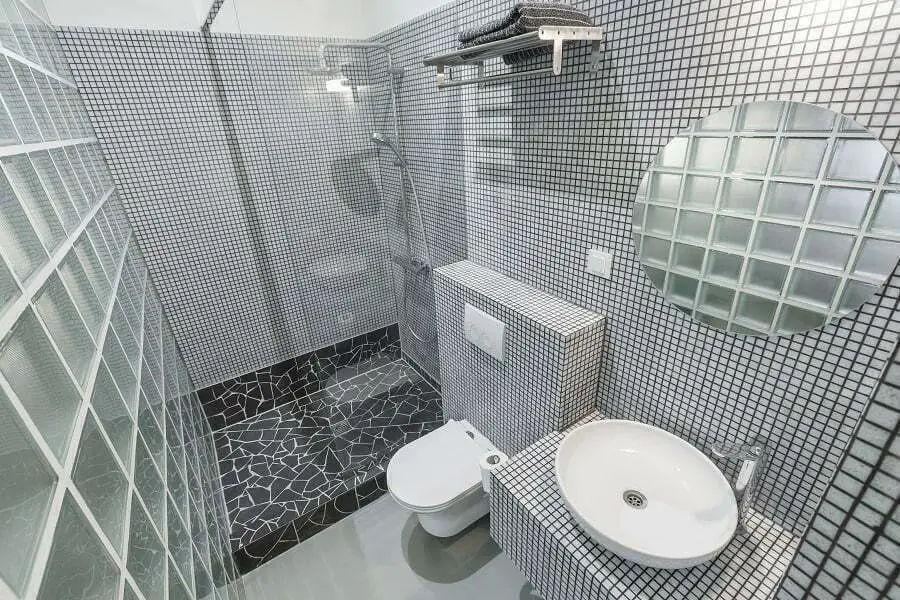 When making the important decision to invest in tiles for a bathroom, it is essential for homeowners to keep maintenance in mind. For those who value their time and don't want the arduous task of cleaning various tile types, porcelain or ceramic are the best options due to their easy upkeep.
Due to the smooth finish of these tiles and their protective glaze, they often merely require sweeping and scrubbing with mild soapy water. They come in an incredible array of sizes, colors, and textures that can work in any bathroom style.
Without proper care and maintenance, though, tile will succumb quickly to dirt and grime buildup, so taking the extra steps to keep up regular cleaning routines (such as mopping weekly) will ensure that your beautiful tiles remain shining bright for many years.
Examples of Bathroom Tiles You Can Choose From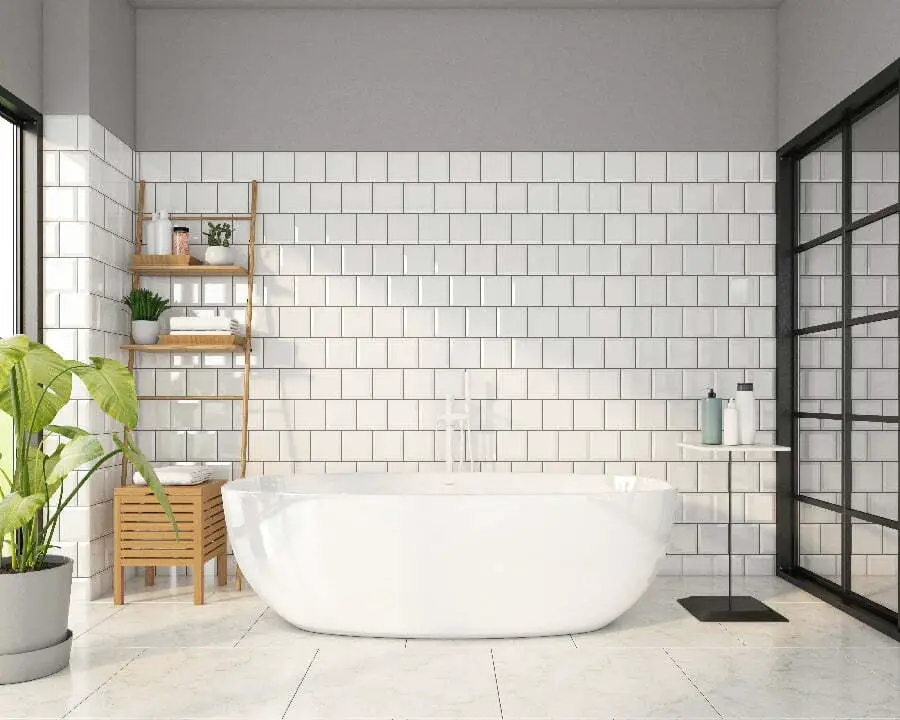 There are a wide variety of tile options available for your bathroom, from ceramic to marble to stone. Here is a quick overview of some of the most popular types:
Ceramic Tiles
Ceramic tiles are a popular building material choice due to their longevity, water resistance, and customizable designs. With proper installation and maintenance, ceramic tile can last 30 years or longer while providing an easy-care finish with excellent durability.
Ceramic tile is extremely versatile and available in a wildly diverse range of colors, shapes, sizes, and finishes that can be adapted to any personal taste or decorating style, making it the perfect custom decorative element for any residential or commercial space.
In addition, ceramic tile does not require special cleaners – regular mopping is usually all that's needed for upkeep. Ceramic tile truly stands out when it comes to bringing value as well as beauty to a home.
Marble Tiles
Marble tiling can bring luxurious elegance to any bathroom. This classic, timeless look is often favored for its attention to detail and ageless style. Light-colored marble tiles will open up a room and can be used to create an airy, bright atmosphere that's perfect for refreshing bathrooms.
Alternatively, the statement-making grandeur of dark marble tones can instantly transform a boring space and add seriousness of purpose. Either way, with the right selection of marble tiles, you're sure to find the perfect look for your bathroom project.
Stone Tiles
Stone tiles are becoming increasingly popular for bathroom remodeling due to their beauty and durability. Stone tile offers many advantages that make it an attractive choice, including its natural variation in color, patterns, and textures.
It is also incredibly water-resistant and can hold its own against wear and tear over time. Plus, stone tile is also extremely easy to clean, requiring only a damp cloth for even the toughest dirt and grime.
In addition to being aesthetically pleasing, stone tile is known for its versatility; it can be installed on walls or floors with ease, and it can be used as a standalone feature or as an accent to other materials such as wood or marble. No matter how you choose to install your stone tiles, you can be sure that they will bring a sense of sophistication and style to your bathroom space.
Ultimately, when it comes to choosing tiles for your bathroom, there are a myriad of options available to suit any style or budget. Whether you opt for ceramic, marble, or stone – with proper installation and maintenance — you can rest assured that your bathroom will look beautiful for a long time. You can revamp your bathroom with new tile options, but you must consider the design, quality, and budget before you make your final decision
You may also like to read: