Last updated on September 19, 2023
In short, they are different. You can use kitchen and bathroom paint interchangeably but you should choose the right paint type for the room if only for peace of mind.
Perhaps you have had a bathroom remodel, and choosing the best color is challenging, or you've just found the perfect paint for the kitchen and are uncertain whether it would withstand the conditions in the cooking area.
Furthermore, there is a lot of confusing information online that seem not to help. Without a proper understanding of the right paint for your home remodeling projects, the wall and ceiling finishes may ruin the decor.
So, what's the best paint to use in the bathroom and kitchen?
Table of Contents
Which Paint Should You Use in the Kitchen and Bathroom?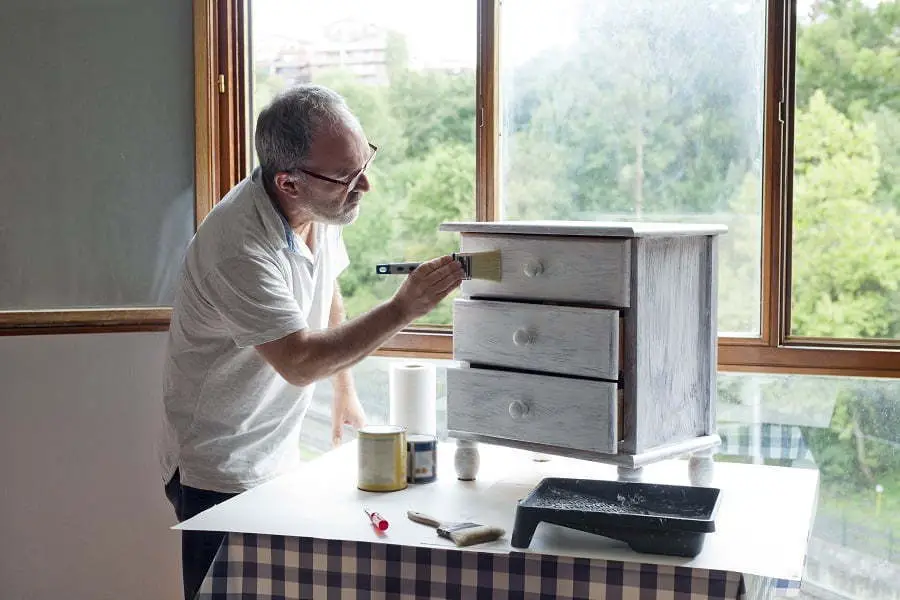 "Are bathroom and kitchen paint the same?" That's one question that runs through the minds of many homeowners upgrading either room. The simple answer to that question is that the kitchen and bathroom paint is virtually the same. The only difference is that they have different levels of moisture- and oil-resistance. Hence, the choice of paint you choose for these rooms will be different from those on the walls and ceilings in other rooms. Kitchen and bathroom paint are often marketed as the only colors used explicitly in those rooms. Most home improvement contractors support that notion because many homeowners have discovered that they have several upsides over the typical standard emulsion paints.
The bathroom and kitchen also have different levels of moisture in the air and quality of ventilation. The kitchen is one room that has relatively low moisture levels and excellent ventilation. That said, it would be best if you chose hardwearing paint. You may want to select a Matt emulsion. You can visit your local home improvement store or trade shops and purchase whichever blend of colors that work for your taste and home makeover needs.
Nonetheless, if you want to repaint a bathroom or any other room with high moisture content or poor ventilation, it plays to your advantage if you tried soft sheen paint. They prevent perforation of moisture and reflect light subtly to add a unique, personal character to the atmosphere.
Kitchen and Bathroom Paint: What Makes Them Special for These Rooms?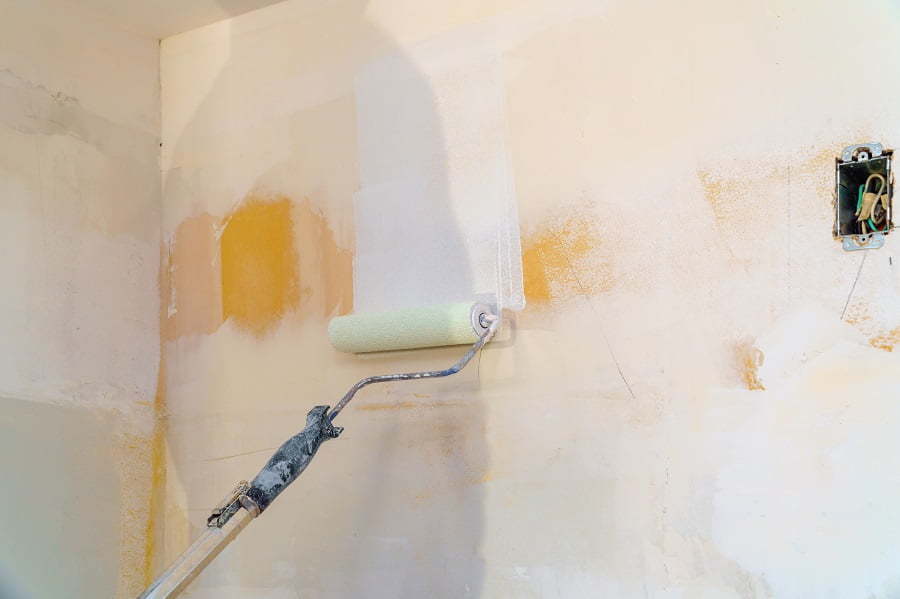 There is a reason why your home renovation contractors will specifically require a particular type of paint for the bathroom or kitchen remodel. The emulsions contain a type of plastic chemical called polymers. When the paint is applied on the walls and ceilings, they form a hard layer that on the surface that enhances its durability. The paint will remain gilt and bright for many years without flaking.
Moreover, bathroom and kitchen paint are more viscous (thicker) than the standard paint you'd apply in the living room or bedroom. The paints are, therefore, easy to apply and ideal for use by enthusiastic DIYers. You can also use the paint to cover another coat, although you still have to add several coats to get your desired finish and evenness.
Best Paints for the Kitchen and Bathroom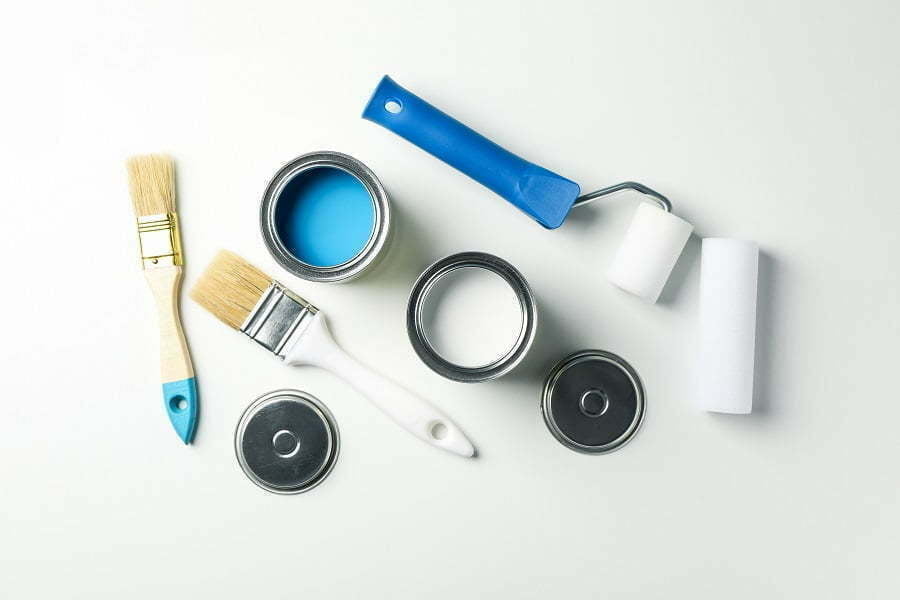 Understanding the bathroom and kitchen paints' properties is not enough to help you choose the best coat. It would help if you also researched the most reputable paint brands available in the market. The following are some recommendations from home improvement material suppliers.
Screwfix "No-Nonsense" Kitchen and Bathroom Paint
Screwfix boasts manufacturing some of the best paints for bathrooms and kitchens, and this "No-Nonsense" paint does not disappoint. It delivers a mid-sheen thanks to its high opacity. It comes in a 2.5-liter container, allowing you to cover a total of about 32 square meters.
Moreover, it is an economical option compared to other alternative bathroom and kitchen paints in the same capacity. Besides, it sells at a trade price, whether for trade or retail.
Crown Kitchen & Bathroom Paint
A significant number of home renovation contractors prefer using Crown Kitchen and Bathroom Paint. The paint provides a resilient coat, protecting the walls/ceilings from the harmful effects of moisture, steam, and molds. Furthermore, they are low-maintenance as it can be easily cleaned.
Crown Kitchen and Bathroom paint go for about $12 and $20 for a 1- and 2.5-liter, respectively.
Dulux Bathroom+ Paint
Dulux Bathroom+ paint is perfect for moisture and steam resistance. The paint also contains a unique formulation, The MoundTec, which enhances the coat's longevity for up to five years. The product is available in 2.5-liter containers at about $20.99. That's a high-end price, but it worth every dollar considering the performance. The paint takes about 24 hours to dry thoroughly, although you can recoat after six hours.
Dulux Kitchen+ Paint
Ever touched a kitchen wall and felt it was greasy and stained? That's understandable, considering it is the cooking area. That's where the Dulux Kitchen+ Paint comes in. With a special grease-proof formulation, the paint develops a smooth, hard surface that shields the undercoat against oils. Unlike the Dulux Bathroom+, it dries within 5 hours of application with a recoat time of five hours.
It costs about $20.99 per 2.5-liter tin. You can use one liter of the paint on a 13-square-meter wall or ceiling, although the area coverage may vary depending on the number of coats you choose.
The walls in the kitchen and bathroom may be left soaked up in water for hours due to the high rate of water usage in these rooms. From what we've mentioned above, it is safe to say that using any paint specially manufactured for the bathroom or kitchen should provide peace of mind. There is a wide range of bathroom and kitchen paints available in consumer markets.
Therefore, you are free to choose the one that suits your taste, so long as it is marketed specifically for application in these rooms. While these paints are available at relatively higher prices than other matt/standard emulsion alternatives, they provide a durable finish that prevents more significant problems in the future. Remember, your goal is to avoid using ineffective paint in rooms with high moisture content because they often result in staining, discoloration, and development of molds. Professional home renovation contractors that you check the details and properties of a particular paint before purchasing.
You may also like to read: