Last updated on July 9, 2023
In this article, discover how to select the perfect professional sofa reupholstery service for your needs and ensure a long-lasting result.
As I sat on my old, worn-out sofa one day, I couldn't help but notice the faded fabric and the lumpy cushions. It was a sad sight to behold.
The once beautiful piece of furniture had lost its charm and was in dire need of a makeover. That's when it hit me – reupholstery! But where do I start? How do I choose the right service for my needs?
If you're like me and have been contemplating giving your sofa a new lease on life, then you've come to the right place. In this article, we'll explore everything you need to know about professional sofa reupholstery and how to choose the right service for your needs.
So sit back (on that old sofa if you must), grab a cup of coffee, and let's dive in!
Key takeaways:
Assess the condition of your sofa before choosing reupholstery.
Consider your lifestyle and test fabric swatches when selecting upholstery material.
Decide between reupholstering or replacing your sofa based on budget and preference.
Find reputable services by asking for recommendations and checking online reviews.
Compare quotes and costs, and consider warranty and guarantee policies.
Table of Contents
Assessing Sofa Condition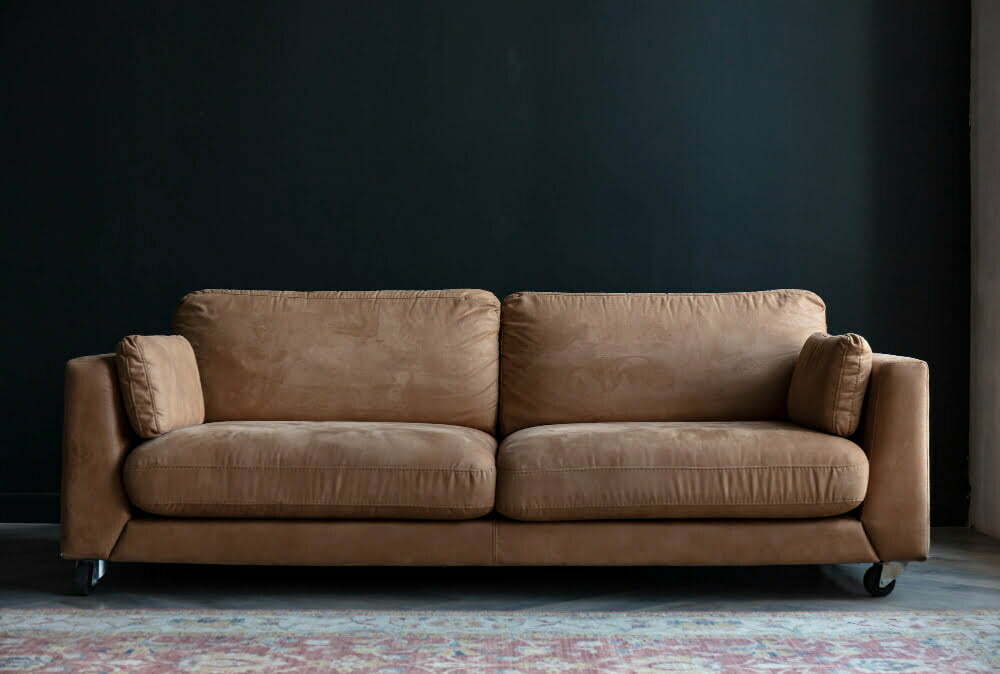 Before you start looking for a professional sofa reupholstery service, it's important to assess the condition of your current sofa. Take a close look at the frame, cushions, and fabric to determine if it's worth investing in reupholstering or if replacement is a better option.
If your sofa has good bones and sturdy construction but just needs some cosmetic updates like new fabric or cushion filling, then reupholstery might be the way to go. However, if there are structural issues with the frame or springs that can't be easily fixed through repair work alone, then replacing may be more cost-effective in the long run.
It's also essential to consider how much sentimental value your current piece holds. If it has been passed down from generation-to-generation and holds significant emotional attachment for you and/or family members – repairing/re-upholstering could make sense even when costs are high.
Assessing these factors will help guide you towards making an informed decision on whether professional sofa reupholstery is right for you!
Fabric Selection Tips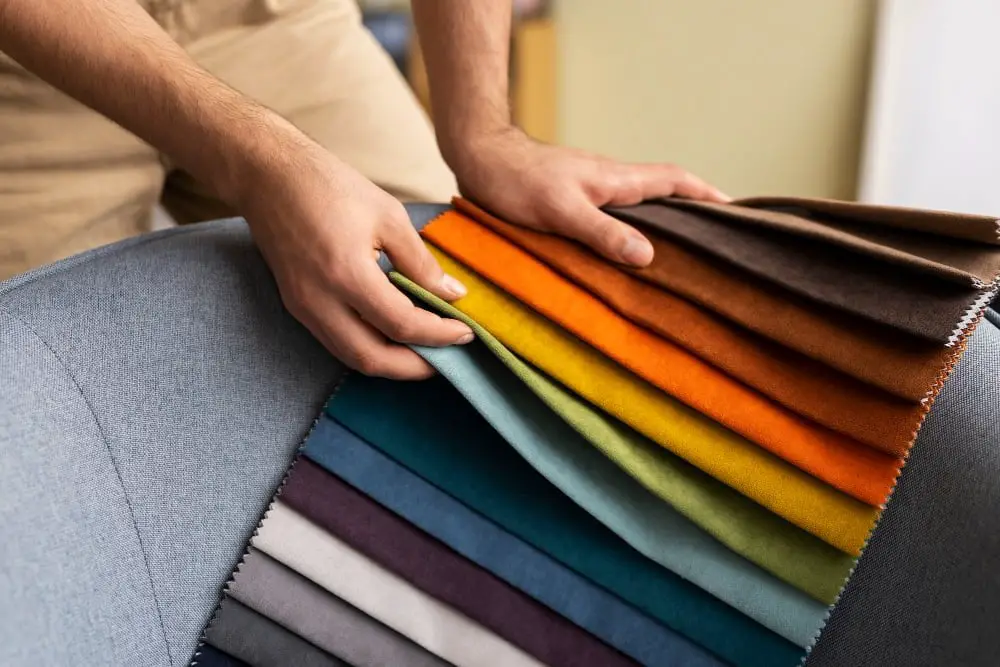 Once you've decided to reupholster your sofa, the next step is choosing the right fabric. This can be a daunting task as there are so many options available in terms of color, texture, and durability.
Here are some tips to help you make an informed decision:
Consider Your Lifestyle: If you have kids or pets at home, it's best to choose a durable and stain-resistant fabric that can withstand wear and tear.
Think About Color: The color of your sofa should complement the overall decor of your room while also reflecting your personal style.
Test Swatches: Always ask for swatches before making a final decision on fabric selection as this will give you an idea about how it looks under different lighting conditions.
Check Durability Ratings: Look for fabrics with high rub counts (the number of times they can be rubbed before showing signs of wear) if longevity is important to you.
Seek Professional Advice: Don't hesitate to seek advice from professional upholsterers who have experience working with different types of fabrics – they may offer valuable insights into what works best for specific needs.
By keeping these tips in mind when selecting upholstery material, not only will ensure that it complements both existing furniture pieces but also lasts longer than expected without losing its charm over time!
Reupholstery vs. Replacement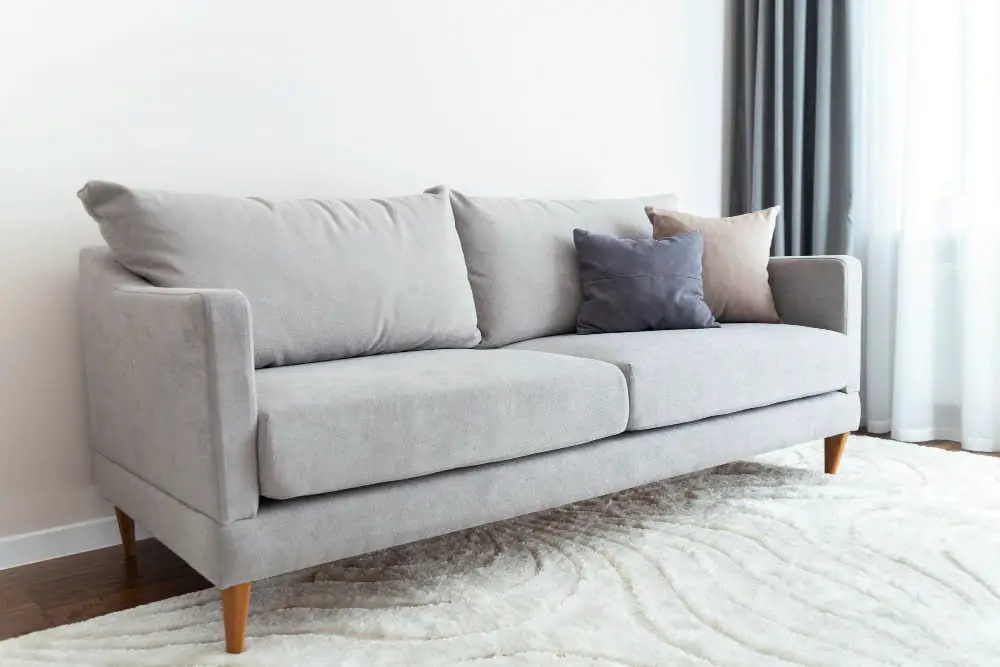 As I researched my options for giving my sofa a new look, I came across two main choices: reupholstery or replacement. While both have pros and cons, it's important to consider which option best suits your needs.
Reupholstering your sofa involves replacing the fabric and padding while keeping the original frame intact. This option can be more cost-effective than buying a brand new piece of furniture, especially if you have a high-quality sofa with good bones that just needs some TLC.
On the other hand, replacing your old sofa with a brand new one may seem like an easier solution but can come at a higher price point. Finding an exact match to your current style or size may prove difficult.
Whether you choose reupholstery or replacement depends on factors such as budget constraints and personal preferences. It's always worth considering both options before deciding to revamp your beloved furniture pieces!
Finding Reputable Services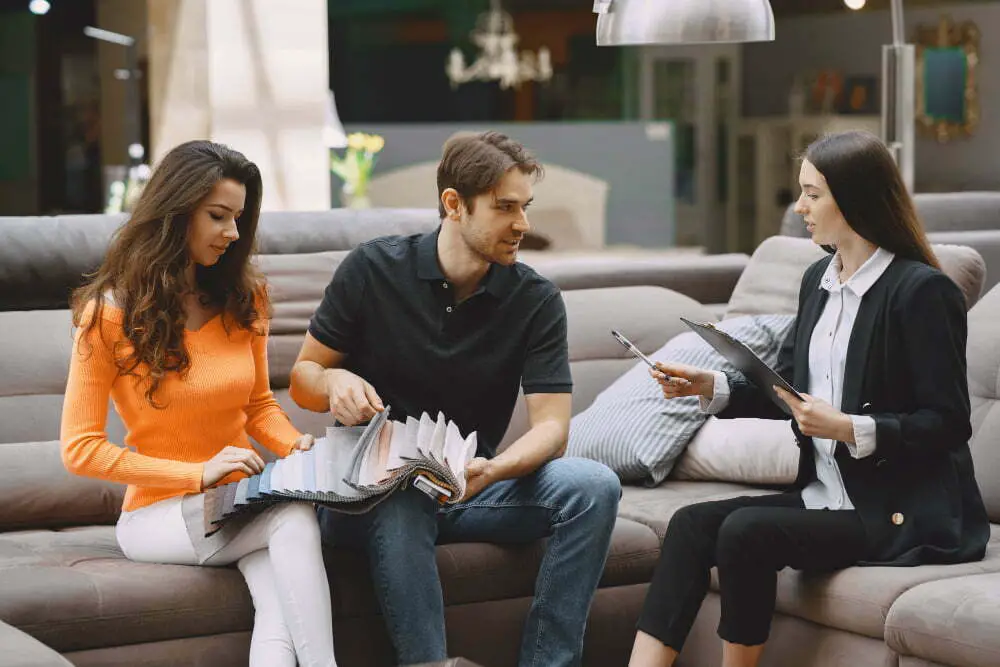 After doing some research, I found that there are many professional sofa reupholstery services out there. However, not all of them are created equal. Finding a reputable service you can trust with your beloved furniture is important.
One way to find a reliable service is by asking for recommendations from friends and family who have had their sofas reupholstered before. They can provide valuable insights into the quality of workmanship and customer service provided by different companies.
Another option is to check online reviews on websites such as Yelp or Google Reviews. Look for companies with high ratings and positive feedback from previous customers.
It's also essential to ensure that the company you choose has proper licensing and insurance coverage in case anything goes wrong during the process.
By taking these steps, you'll be able to narrow down your options and select a trustworthy professional sofa reupholstery service that will give your old furniture new life while providing peace of mind throughout the entire process.
Comparing Quotes & Costs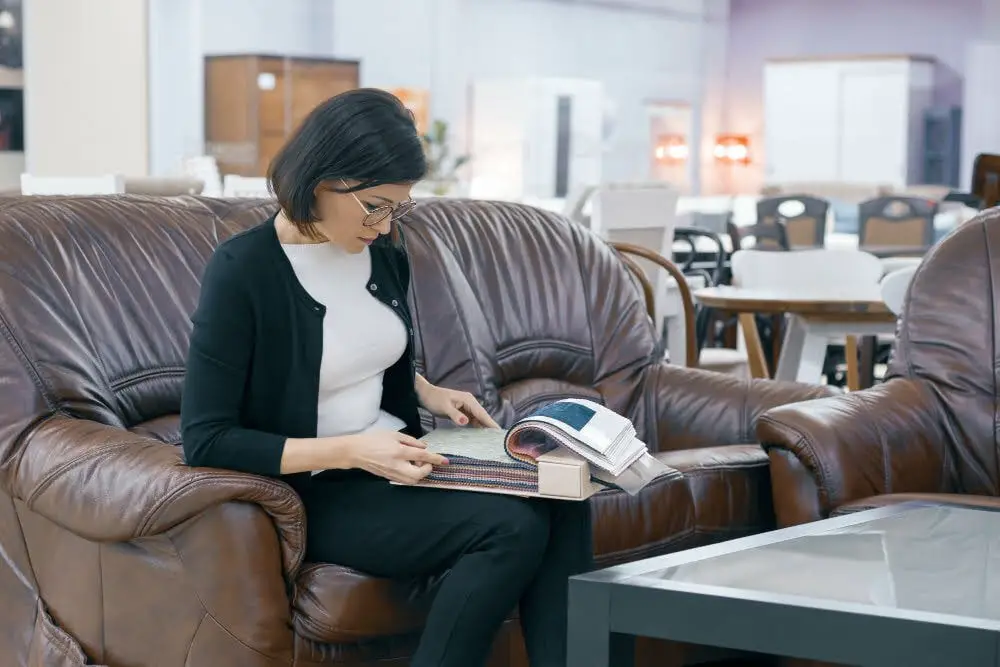 After assessing the condition of my sofa and selecting the perfect fabric, I was ready to move on to the next step – finding a reputable reupholstery service. As with any home improvement project, it's important to compare quotes and costs from different providers before making a decision.
When comparing quotes, make sure you're getting an apples-to-apples comparison. Some services may include additional fees for things like pickup and delivery or removing old fabric while others may not.
It's also important to ask about their warranty or guarantee policy in case something goes wrong during the process.
Cost is another factor that should be considered when choosing a reupholstery service. While it can be tempting to go with the cheapest option available, keep in mind that quality workmanship comes at a price.
Don't sacrifice quality for cost savings as this could end up costing you more money down the line if your newly upholstered sofa falls apart after just a few months of use.
Take your time when comparing quotes and costs from different reupholstery services. Make sure you're getting an accurate quote that includes all necessary fees upfront so there are no surprises later on down the line!
Warranty & Guarantees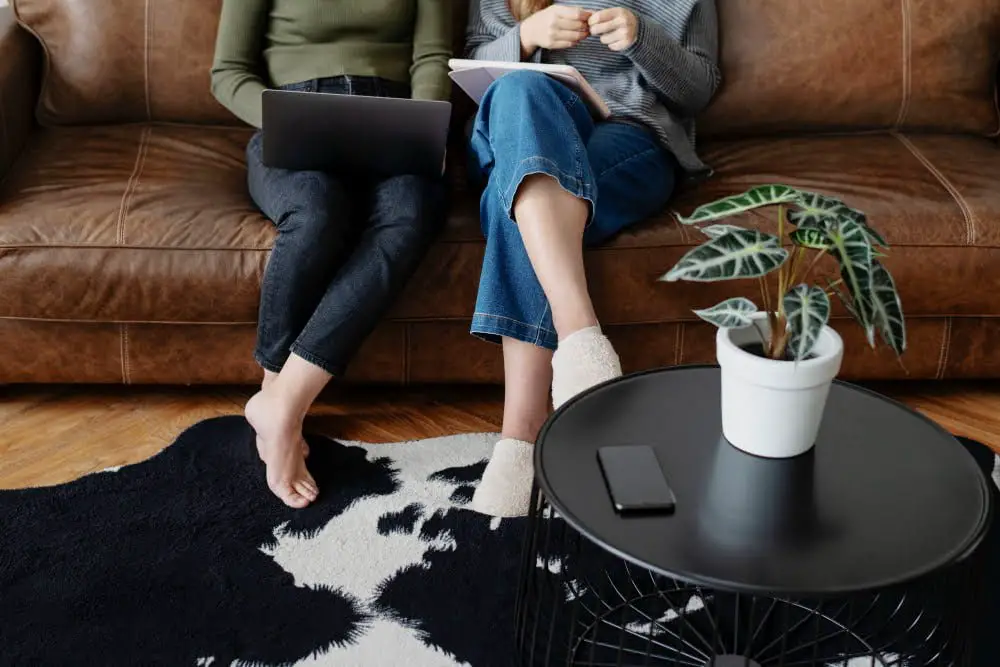 It's essential to choose a service provider who offers some form of warranty or guarantee on their work. This ensures that you're protected in case something goes wrong after the job is done.
When looking for a service provider, make sure to ask about their warranty policy and what it covers. Some providers offer limited warranties on specific parts of the sofa, while others provide comprehensive coverage for all aspects of the job.
It's also important to read through any contracts carefully before signing them. Make sure you understand what is covered under the warranty and how long it lasts.
Choosing a reputable service provider with an excellent track record can give you peace of mind knowing that your investment is protected if anything goes wrong. So don't be afraid to ask questions about warranties and guarantees when choosing your professional sofa reupholstery service!
Timeline Expectations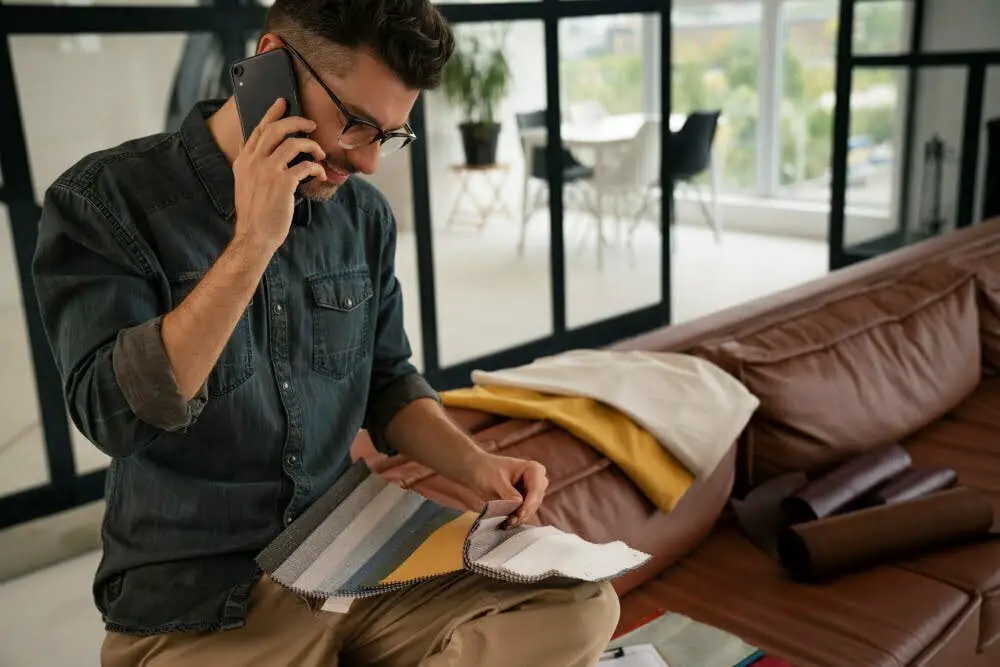 Once you've decided to go ahead with professional sofa reupholstery, it's important to have realistic timeline expectations. The process can take anywhere from a few days to several weeks, depending on the complexity of the job and the availability of materials.
When you first contact a reupholstery service, they will likely ask for photos or an in-person assessment of your sofa's condition. From there, they'll provide an estimate and discuss fabric options with you.
Once all details are agreed upon and fabrics are ordered (if necessary), work can begin on your sofa. This typically involves stripping off old fabric and padding before replacing them with new materials.
The actual time it takes for this process varies depending on factors such as size, shape, style complexity etc., but most services will give you an estimated completion date at the outset so that everyone is clear about what is expected when.
It's worth noting that some services may offer rush jobs if needed – though these usually come at additional cost – so be sure to inquire about any potential expedited timelines if required.
You may also like to read: