Last updated on September 28, 2023
Valentine's Day is the perfect time to show your loved one how much you appreciate them. But coming up with the right gift can be tricky.
If you're looking for something unique and special to fill your home with love, here are seven creative Valentine's Day gifts to surprise your sweetheart (and loved ones).
Table of Contents
Custom-made Pillows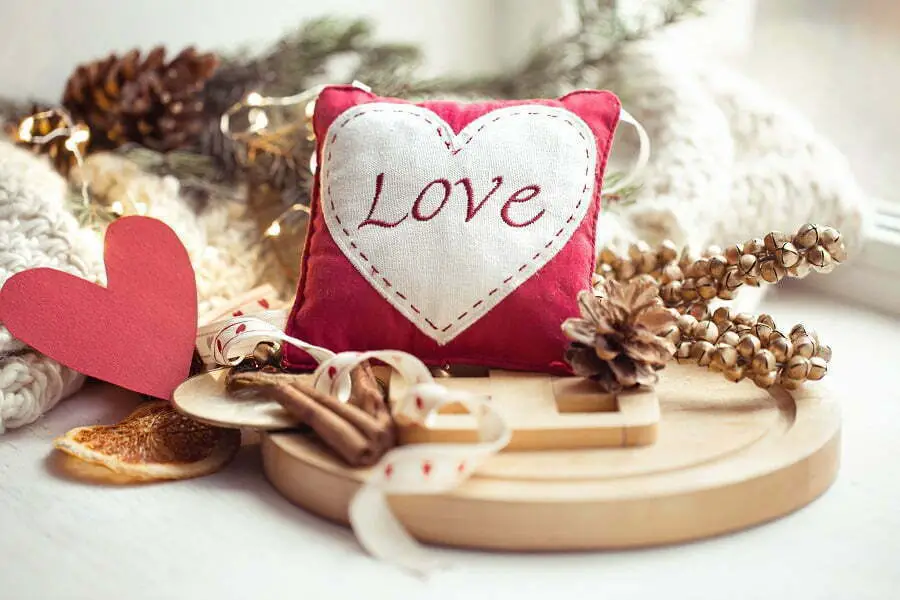 A personalized pillow is a perfect way to tell your significant other how much they mean to you. Customization can even be super personal and romantic.
You can give your spouse a personalized pillow featuring your favorite photo and a special message, or go all out and design a personalized pillow covered in hearts.
You can also get custom designs for your pets and kids. It's a thoughtful way to make sure that your love is always close.
Love-themed Wall Art 
Whether it's a framed picture or wall decal, art is a great way to express your love. Look for a piece that reflects your relationship, add a personalized message, and have it framed or mounted like fine art home decor on your wall.
Or if you have spare wall space in the house, a large canvas print is a nice alternative to framing. Choose a romantic and bright print to make your valentine feel all lovey-dovey.
Romantic Candlelight Dinner 
Plan a romantic dinner for two and make sure to set the mood with some candles alongside romantic music and dim lighting. Include a few of your favorite dishes and drinks to make it a night to remember.
Whether you do it at home or on a Valentine's Day getaway, a romantic candlelit dinner can be the perfect way to say "I love you."
Personalized Mugs 
Show your partner how much you care with a custom mug. Have a favorite photo printed onto a mug and give it to your sweetheart as a unique and sentimental gift for V-Day.
To add a personal touch, you can also add a message like, "This is for you", "for our love", or pretty much any other phrase that will make your SO blush and remember your love every time they sip from the mug.
Better yet, they make a perfect gift for just about anyone, whether it's a spouse, a child, a relative, a parent, or even a friend living in your home. And as much as it might not be the most expensive gift out there, personalized mugs for everyone in your home can help strengthen the bond between you and your loved ones.
Love Letters 
Letters might seem overtaken by events for most other purposes, but love letters are definitely still a thing, and one of the most romantic gestures. Whether it's a heartfelt note to express your appreciation or just a funny one to make your significant other laugh, it's a good way to remind them just how much you love and appreciate them.
Personalized Photo Book
Valentine's Day is a great day to reminisce about your love story and hold onto your memories for the years to come. Create a memory book filled with photos of your past Valentine's Day celebrations. To make it extra special, customize the book with your loved one's initials or their names as well as yours.
If you don't have the time to create your own personalized photo book, you could also buy one and fill it out with photos of you and your book. Personalized albums are also a great way to make important days like graduation for your loved ones special and memorable.
Still Stuck for an Idea? You Can't Go Wrong With Flowers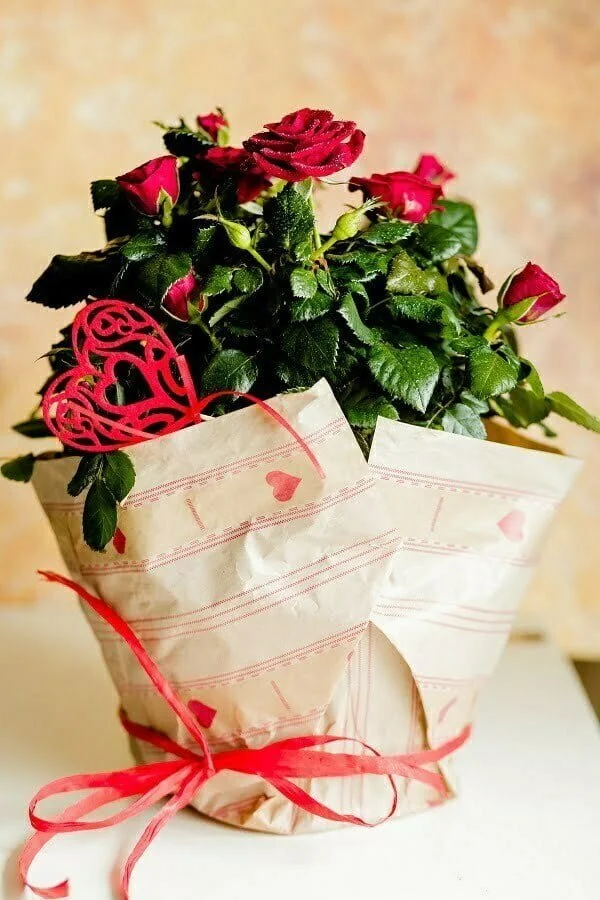 For centuries, flowers have been the most common gift for Valentine's Day, and they never get boring. You can make something different, unique, and personalized for your loved one every Valentine's Day, and you'll never exhaust your options.
You can also combine different Valentine's Day flowers, from roses to peonies, lilies, and tulips. And if you don't have the time and skills to make a stunning and romantic bouquet for your better half, you can always get them on bouqs.com and similar sites and have them delivered to your home on or before Lover's Day. 
Just to name a few, other equally reliable flower delivery services you can consider include:
ProFlowers
Terrain
UrbanStems
Floom
The Sill
And there you have it! A creative Valentine's Day gift can be the perfect way to show your love and fill your home with love. No matter what gift you choose, make sure it's something that comes from the heart.
You may also like to read: