Last updated on March 19, 2022
Whether you are just starting to plan your project or have already begun, there is one question that should always come first: What type of contractor do I need? The answer will greatly influence the entire project, so it's important to get this right.
There are many different types of contractors, and finding the best for you can be a daunting task. However, there are a few things you can do to make the process a little easier.
Choose a Contractor Service with Experience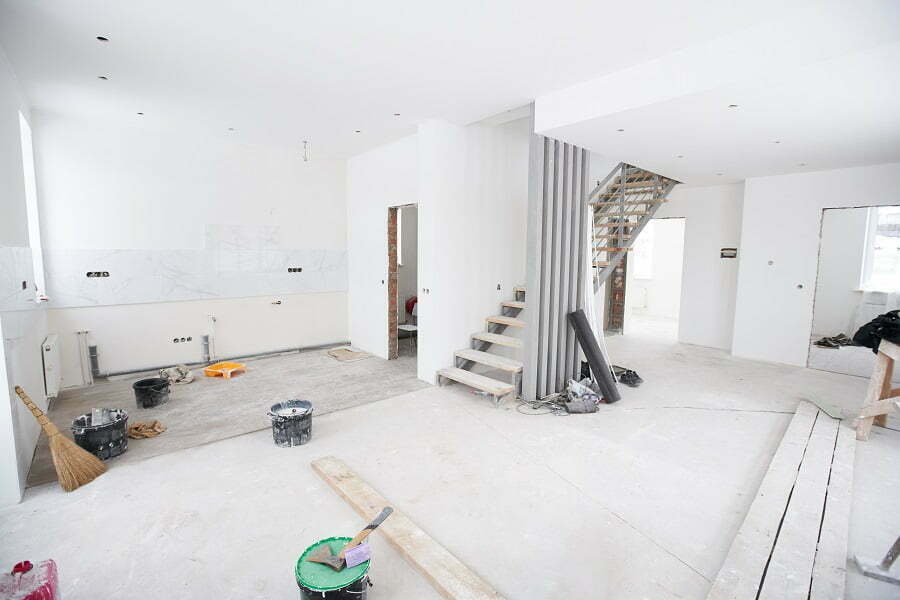 Since you're not the expert, you don't need to know exactly what kind of work needs to get done. As you can see if you click here, the right contractor service will not only help you narrow it down to what kind of work you most likely need before they even start, but they will also inspire confidence that they know what they're doing.
You don't want to be the guinea pig for someone who is just starting out in the business. A contractor service with experience will have a portfolio of previous projects that you can look at to get an idea of their work.
A company that has been through the ups and downs of remodeling will know the importance of having experienced contractors and will only hire the best. That means that they'll have people that not only know how to get the job done as efficiently as possible, but they'll also know how to make it easier for you, the customer.
Know Your Needs
Obviously, you know your general needs – if you need a new roof installed, you need a roofing contractor, paving your driveway, a paving contractor, etc. But there are other needs that you may not have considered.
Do you need a designer to help with the layout? A contractor who specializes in historic homes? Someone who can take care of both the interior and exterior? Remodeling a historic home usually requires a contractor who knows the specific code requirements and how to stay true to the home's original character.
There are many different types of contractors, so it's important to know what you need before starting your search. A quality contractor service will not only be able to help with your specific needs, but they'll also be able to recommend someone else if they think they would be a better fit for your project.
Match Your Schedule
This one is especially important if you are living in the home while it's being remodeled. You don't want a contractor who is going to start work and not finish for months on end. Not only will this be a huge inconvenience, but it could also be dangerous.
All contractors have different schedules, and some can start and finish sooner than others. If you are living in the home during construction, make sure to ask the contractor service about their estimated timeline and if they are able to work around your schedule.
Of course, you should always try to account for delays, but it's always good to have a rough estimate. If a contractor seems to be giving unrealistically short timelines, it might be a good idea to talk to a few other companies to see what they say as well. That way, you can get a feel for what is a reasonable timeline and what is not.
Research Reviews
This one is a little more self-explanatory. Never choose a contractor without reading reviews, whether they are good or bad. A contractor service with mostly bad reviews is probably not worth your time, but even if there are only a few bad reviews, it's always good to ask the contractor about them. They should be able to explain why the customer was unhappy and what they did to try to make it right. If they are unable to do so, it might be a good idea to look elsewhere.
On the other hand, if a contractor service has all good reviews, that's great! But don't stop there. Make sure to read through them and see if there are any common themes. Are customers happy with the quality of work? The timeline? The communication? This will give you a good idea of what to expect from the contractor and will help you decide if they are the right fit for your project.
Get Several Estimates
This one is another no-brainer, but it's still important. You should never choose the first contractor you find as soon as you find them. Get at least three estimates and compare them. Not only will this help you get a better idea of the cost, but it will also help you weed out any bad contractors.
If two of the contractors are way over budget or seem to be cutting corners, it's probably not a good idea to go with them. Likewise, if one of the contractors is significantly cheaper than the others, there might be a reason for it. If they are using materials that are of low quality, or they are skimping on labor, you could end up with a finished product that you're not happy with. So, make sure to compare all of the estimates and get a feel for what each contractor is offering.
Remodeling your house can be a great way to make it feel like new again, but it's important to choose the right contractor service. By following these five tips, you'll be able to find the perfect contractor for your project. As long as you are patient and do your research, you'll be able to finish your remodel without any problems.
You may also like to read: