Last updated on November 6, 2023
Explore the broad spectrum of furniture because it makes a vivid difference in transforming a space into a vibrant and functional living area.
Furniture encompasses a broad range of items, each serving a unique purpose in enhancing the functionality and aesthetics of your space.
From living room staples like sofas, coffee tables, and entertainment centers, to bedroom essentials such as beds, nightstands, and dressers, furniture is integral to any home.
It also includes dining sets, bookshelves, desks for your study, and outdoor pieces like patio sets.
Beyond these, accent furniture like ottomans, benches, and console tables add a touch of elegance and utility.
This article delves into each category, providing comprehensive insights to guide your furniture selection process.
Table of Contents
Sofas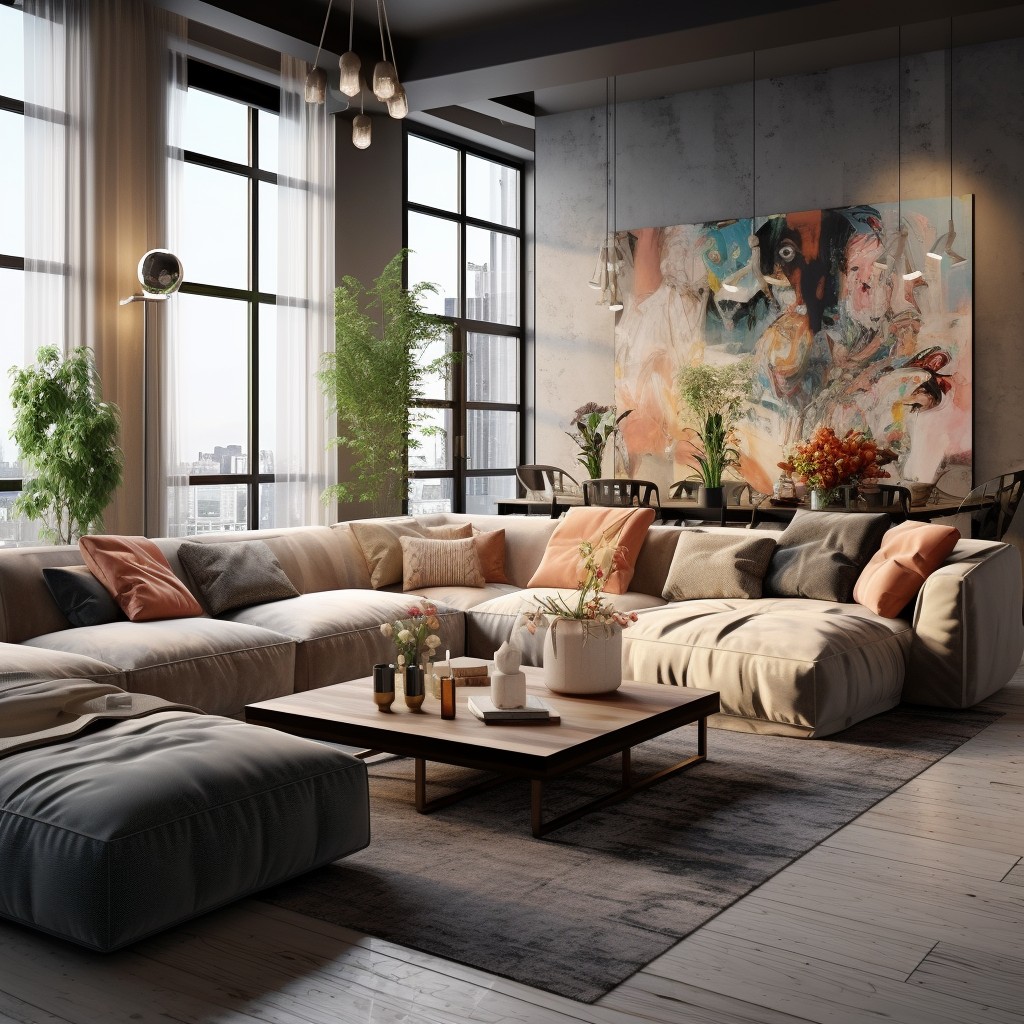 Available in an array of sizes, shapes, and materials, a sofa can be the focal point of a room. It's where we entertain guests or unwind after a long day. With a variety of design styles, from classic two-seaters to expansive sectionals, sofas are versatile pieces of furniture.
When choosing a sofa, consider all factors such as the size of your living space, your comfort preference, and the material best suited for your lifestyle.
Leather sofas, for instance, offer longevity and easy maintenance, while fabric options, typically softer, add a sense of warmth to the room. More so, some models even transform into a sleeper-sofa, providing versatile functions in limited spaces.
Undeniably, the right sofa encompasses both function and style, catering to personal preferences while underlining the room's overall design narrative.
Armchairs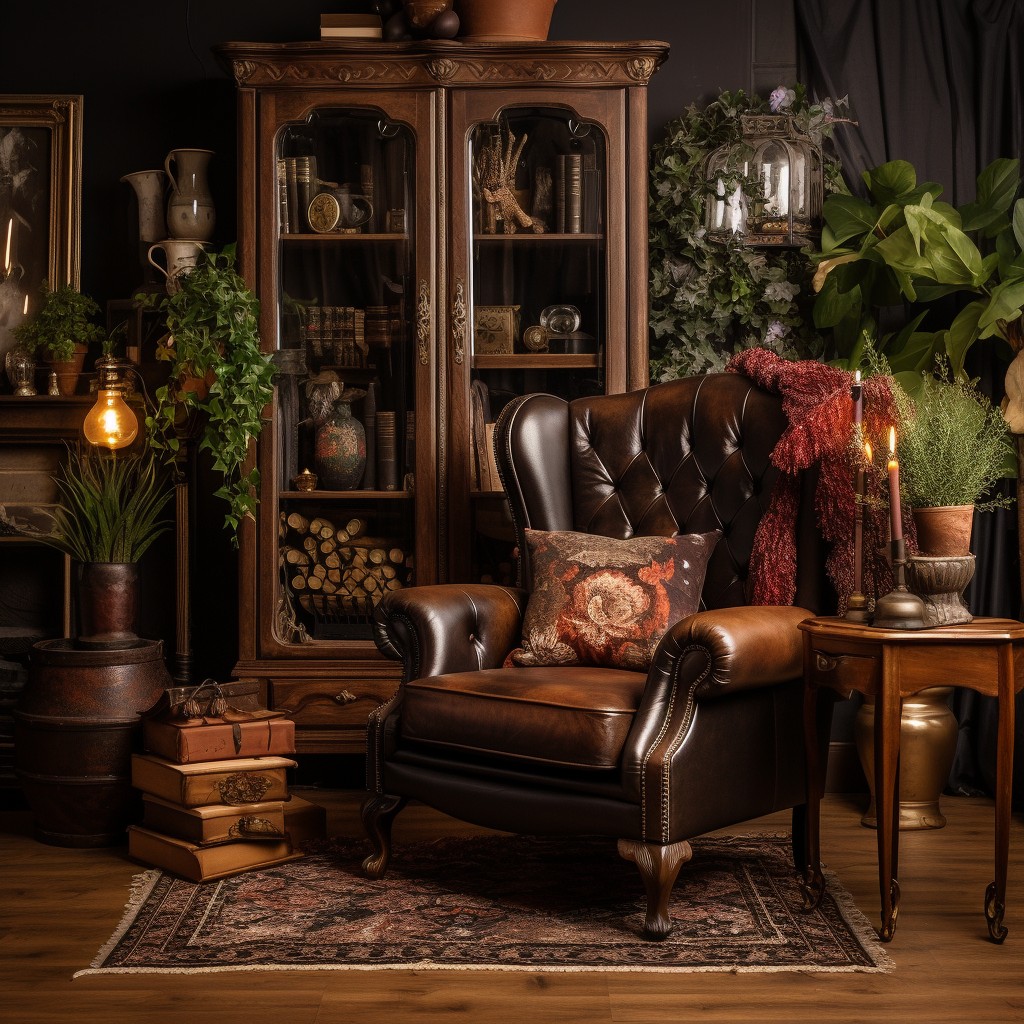 The armchair provides a versatile seating option that enhances the aesthetic ambiance of the room they inhabit. With a variety of designs available, they can manifest as ergonomic solutions for a home office, or a cozy nook for afternoon reading sessions.
Selecting the right armchair requires deliberate consideration of:
Firmness: Armchair firmness ranges from plush, soft cushions for lounging, to firm seats meant for more upright sitting.
Material: Choices ranges from leather, which offers a luxe appeal and durability, to fabric options, which provide a vast variety of textures and colors.
Size: Armchair sizes range from petite models suitable for small rooms to oversized chairs that provide a substantial seating area.
Design: Contemporary, minimalist, traditional or avant-garde; the armchair can reflect many design philosophies.
Remember, an armchair needs to be functional for its intended use but also harmonize with the existing décor.
Facts to consider:
Armchairs originating from 17th century England, were primarily crafted from leather and carved wood, adhering to a Baroque aesthetic.
Modern variants often integrate sustainable materials and ergonomic principles.
The wingback armchair, characterized by 'wings' on both sides, was originally designed to protect from drafts, and trap heat from a fireplace in the seating area.
Coffee Tables
Offering both functionality and style, coffee tables serve as the hub of the living room. Often situated in the center of the space, they hold drinks, support remote controls, function as a foot rest, and may also display decorative pieces.
There are a variety of designs to suit each style preference. For a minimalist approach, consider tables with clean, sleek lines. If extra storage is required, look for designs with built-in shelves or drawers. For those drawn to vintage aesthetics, antique-inspired designs offer a charming choice.
Material is another key consideration. Wood exudes warmth, metal showcases industrial chic, while glass lends a modern vibe. Selecting the right coffee table ensures comfort, enhances the living room's decor and speaks to personal taste.
Dining Tables
In any home, this piece serves as a gathering spot for meals, discussions, or even as a workspace. When choosing a dining table, the shape, materials, and sizing should reflect your style and meet your dining needs. The four commonly used shapes – rectangle, square, round and oval, each of them offer unique aesthetic and practical value.
While rectangular tables work well in long rooms; square modern versions are fitting for smaller spaces. Round and oval styles promote easy conversation and are perfect for breaking up a room's straight lines. A wooden structure is often a classic choice, but glass and metal designs channel a sleek, contemporary aesthetic too.
Remember, the size is dependent on both your room's dimensions and the number of people to accommodate. A small family can manage with a modestly sized piece, while an extended family would need a large table or even a model with expandable inserts. While the selection of dining table may primarily be about function, style, and comfort should never be compromised.
Takeaway tip: A smart choice would be a dining table that balances utility, fits your space well, caters to your aesthetics and stands the test of time and trends.
Dining Chairs
Crafted with style, comfort, and function, these essential elements provide a cozy seat at the dining table. Various materials, such as wood, metal, and upholstered fabric, enhance their aesthetic and tactile appeal.
The design ranges from traditional to contemporary, catering to diverse home decor styles. They can also serve as versatile pieces in home offices or bedroom corners, further underlining their utility beyond the dining space.
Key considerations when selecting include matching the table height, ensuring enough space for movement, coordinating with your interior theme, and prioritizing comfort for extended periods.
Bookshelves
Bookshelves serve more than just the functional purpose of storing books. They are an integral part of home décor, often doubling as an artistic statement. With such a variety of designs available, from the classic wooden to minimalist metal, they can effortlessly showcase your personal style.
You can use them not only to organize your book collection but also to display mementos, photos or other small décor pieces. For small spaces, consider a wall-mounted design, while a statement bookshelf can serve as a room divider in larger areas. With an option for every aesthetic and room size, bookshelves are a versatile piece of furniture.
Desks
Providing a dedicated space for work and study, desks come in a wide range of styles tailored to specific needs. Consider the 'writing desk', elegant, simple, for note-taking, or laptop work.
'Computer desks', on the other hand, are often larger, supporting desktop machines and dedicated workspace.
For versatility, 'corner desks' utilize the space efficiently, offering extensive surface area without consuming too much room.
For those short on space, 'floating desks' or 'convertible desks' are excellent choices, compact yet functional, converting a wall or a small area into a productive workspace.
Lastly, the 'executive desk' speaks authority and comfort, commonly found in professional and corporate environments. It's always crucial to consider the intended use, space available, and personal style when selecting a desk.
Bed Frames
In terms of functionality and aesthetic appeal, placing important focus on the bed frame is essential. This is a furniture piece which forms the foundation of the bed, elevating it from the ground, and often providing added storage space below.
1. Varying Styles: From traditional wood frames, to sleek metal ones, and upholstered legless platforms, there's a bed frame style to fit every decor taste.
2. Size and Dimensions: It's crucial to choose the right bed frame size, whether it's single, queen, or king, depending on the room's dimensions and the number of users.
3. Headboards and Footboards: While not a necessity, these add-ons can transform a basic bed into a striking room feature, while also providing extra support and comfort.
4. Storage Options: Some bed frames come with built-in drawers or platforms that can significantly enhance the overall storage space in a room.
5. Health Benefits: A robust bed frame can improve mattress longevity and, in turn, support better sleep quality and body alignment.
Remember that your bed frame not only shapes the look of the room, but also influences your comfort and well-being.
Nightstands
An essential piece of bedroom furniture, the nightstand serves both functional and aesthetic purposes. It typically situates next to the bed, allowing easy access to items while in bed. It provides a safe place to set the book you're reading before snoozing, keep your glasses within reach, or rest your phone overnight. Some may include drawers for additional storage space.
When choosing a nightstand, consider the size that best complements your bed's height. Matching styles with the existing decor can enhance your room's visual harmony. A streamlined nightstand works well in modern styles, while a vintage-inspired piece adds charm in traditional settings. Finally, remember practicality. Opt for nightstands with built-in USB ports or wireless charging if tech-friendliness is a priority.
Always keep the top uncluttered for a clean, streamlined look. Use a small tray or dish to corral smaller items, and perhaps a stylish lamp for bedtime reading and warm lighting. Reinvent the versatile nightstand according to your needs, whether as a mini home office, a beauty station, or a snack corner. With the right choice and arrangement, its various roles can surely elevate your bedroom's functionality without compromising style.
Dressers
Acting as both storage unit and statement piece, a dresser's functionality extends beyond holding clothing. The living room, entryway, or even the dining area can benefit from a beautifully crafted dresser that pairs storage with style.
Here's what to consider:
1. Size: Ensure the dresser complements the scale of the room, whether it's a compact design for tight spaces or a spacious one for a large bedroom.
2. Style: Select a design that harmonizes with your space. A mid-century modern dresser may blend well with minimalist decor, while a rustic design could highlight a country chic vibe.
3. Material: Wood dressers emanate timeless appeal, while metal ones offer an industrial edge. Consider durability and maintenance aspects as well.
4. Storage: Evaluate your needs. Do you need more drawers for clothing, or are you seeking a combination of shelves and drawers to display collectibles?
5. Customizability: Some dressers offer customizable options, like removable dividers or hutch additions, allowing you to tailor storage to specific needs.
6. Safety Features: Look for dressers with features like anti-tip kits and safety stops on drawers, especially if the home includes young children or pets.
By considering these points, you can find a dresser that not only meets your storage needs, but also enhances your home's aesthetic.
Wardrobes
Existing as an inherent part of the bedroom, wardrobes are not only functional but a significant factor in the overall room decor. Infinitely customizable, your personal taste and storage needs dictate the choice.
Traditional Wardrobes: The classic counterpart enriches the warm, vintage ambience.
Modern Wardrobes: Minimalist design with clean lines that aligns with the contemporary theme.
Wardrobes with a dressing table: A space-saving option that kills two birds with one stone.
Fitted Wardrobes: Crafted to the room's exact measurements, ensuring efficient use of space.
Walk-in Wardrobes: The epitome of luxury, offering ample room and a lavish storage solution.
Remember, the type of materials, colors, and finish also play a crucial role in integrating your wardrobe seamlessly into the bedroom decor.
Bedside Tables
Offering the perfect blend of functionality and style, these handy pieces of furniture provide a convenient spot for your favorite book, phone, lamp, or glass of water. Coming in a plethora of designs, their styles can range from minimalist and modern to classic and rustic.
They can also possess various features like drawers for storage, unique materials, such as glass or metal, and other aesthetically pleasing additions. While selecting one, it's crucial to consider its height in relation to the bed, its storage capabilities, and its design compatibility with the room's overall decor theme.
A correctly chosen bedside table can effortlessly elevate the look of your bedroom while adding practicality.
Recliners
As a favorite spot to unwind after a long day, the crowning glory of any living room is undoubtedly a comfortable, functional recliner. Available in a host of designs, materials, and features, they enhance the aesthetic appeal while contributing to relaxation and comfort.
A few points to consider are:
1. Durability: Typically, recliners have sturdy frames to withstand the reclining mechanism's pressure. They're available in both wooden and metal frames.
2. Material: Leather recliners offer a sleek, elegant look and are easier to clean compared to fabric. However, fabric recliners may offer more variety in patterns and colors.
3. Design: Whether it's a classic wingback style or a contemporary sleek model, choose one that complements your home decor.
4. Features: Some recliners offer additional features such as pockets for storing magazines or a built-in massager for extra relaxation.
5. Space: Recliners need extra space due to their extending functionality. Hence, ensure you have ample room before purchasing one.
6. Comfort: Above all, a recliner should provide great neck and lumbar support. Try before you buy to ensure it suits your comfort levels.
With all these factors in mind, you can choose the perfect recliner that serves its purpose while blending flawlessly with your home décor.
Ottomans
Venturing into a multi-functional piece of furniture, let's consider the Ottoman. Initially, ottomans were introduced as a piece of furniture, primarily to rest your feet. However, the contemporary versions serve a myriad of purposes.
Some designs come with hollow interiors providing storage space, perfect for stowing away throws or magazines. You'll also find those serving the purpose of an extra seating arrangement, quite handy when hosting gatherings.
Apart from functionality, ottomans contribute to the aesthetic appeal of a room. They're available in a variety of fabrics, colours, and patterns, and can be used to add a pop of colour or pattern to an otherwise neutral living space. Versatile and stylish, ottomans make a worthy addition to any space.
For a personalized touch, consider getting an ottoman upholstered with a fabric that coordinates with your room's decor. Placed anywhere, in front of an armchair, by the fireplace, or at the foot of your bed, an ottoman can enhance the aesthetics, all while providing an unwavering functionality. Do remember, it's all about balancing style and functionality when choosing an ottoman. Here, size and placement also play a crucial role, so be sure to measure your space before making a purchase.
Keep in mind: an ottoman always adds an element of luxury and comfort to any room. Be it a stylish footrest, additional seating, or a storage marvel, this piece remains an undervalued hero in the furniture world.
TV Stands
TV stands, often overlooked, play a crucial role in home decor. They provide functional value as a housing unit for our entertainment systems while serving as a key focal point in living rooms.
With innumerable styles and designs to choose from, it's essential to understand which one fits your needs. Stands with built-in storage compartments are ideal for organizing media equipment and maintaining a clutter-free environment. Alternatively, minimalist designs are perfect for modern homes, emphasizing clean lines and sleek profiles.
Positioning is also crucial; you want your entertainment set at a comfortable viewing level to enhance your experience.
To tie everything together, consider the color and material of the stand. Ensure it complements your room's palette and matches its overall aesthetic.
Wall Shelves
Configured to both storage and display purposes, wall shelves are a versatile component of home decor. They come in a variety of shapes and sizes, suitable for any corner of the house.
1. Variety in Design: From sleek floating shelves to decorative wrought iron ones, wall shelves add an artistic touch and practicality.
2. Space Economy: They're an excellent solution for space optimization, especially in smaller living spaces, transforming bare walls into practical storage.
3. Display Purpose: Be it your cherished books, decor items, or picture frames, wall shelves can present them beautifully while keeping everything organized.
4. Easy Installation: With the right tools and fixings, installing wall shelves can be done even as a DIY project.
5. Serve Functional Rooms: In kitchens, bathrooms, or home offices, wall shelves serve functional purposes, holding everything from spices to toiletries to stationery.
While every home and person's style may differ, wall shelves often serve as a unique blend of aesthetics and function.
Bar Stools
Versatile and impactful, bar stools find their brilliance in various interior layouts. They're not only reserved for the bar area but can elicit a casual dining atmosphere in the kitchen. With different styles – be it retro, modern, or rustic – they can align seamlessly with any decor.
Consider the height and adjustability of bar stools to ensure a comfortable seating experience. The selection between backless and high-back stools makes a significant difference in aesthetics and functionality.
Material matters, too. Opt for weather-resistant stools for outdoor settings, while luxurious leather or soft fabrics bring warmth to indoor spaces. For longevity and a sleek look, nothing beats metal.
Don't forget the importance of color. Bright stools can become a striking accent piece, while neutral tones effortlessly blend in.
Lastly, whether it's intricately designed or has a sleek minimalistic approach, bar stools can add a captivating touch to your space. From breakfast counters to home bars, bar stools rise as an unexpected yet delightful element of home decor.
Shoe Racks
Shoe racks, organized and sensible storage solutions, are a necessary component in home furnishing. Not only do they provide a neat place to store all types of footwear, but with the right choice, they can contribute to your home's aesthetic appeal.
1. Variety and design: Shoe racks come in different forms such as freestanding, built-in, over-the-door, or wall-mounted racks, offering a design that suits almost any style of home décor and personal preferences.
2. Material and durability: Shoe racks are made of various materials like wood, metal, plastic, or a combination, which are evaluated based on strength and resilience against wear and tear.
3. Size and location: Depending on the number of shoes to be stored, and space available for storage, the sizes of shoe racks vary. Placement too is crucial, be it in the closet, by the front door, or in the garage.
4. Organization and accessibility: Besides storage, shoe racks help avert clutter, keeping individual pairs readily accessible, which eases the hurry during morning hours.
Day-to-day exposure to dirt and dust makes cleaning an important aspect in choosing a shoe rack. Removable and washable linings are a practical feature to consider. To sum up, a shoe rack, while primarily a practical purchase, can be a stylish addition to furniture too. Carefully selected, it can blend utility with aesthetics boosting the overall ambiance of your space.
Display Cabinets
Display cabinets are multi-functional and a true testament to the phrase, 'less is more.' They provide an open view to showcase your favorite mementos, family heirlooms, or your vast collection of baubles. These pieces can instantly lift the decor of a room by adding a layer of personality.
With a variety of design options to choose from, they seamlessly blend with any home style. Opt for classic wooden cabinets for a warm, traditional aura; or glass cabinets that encapsulate a modern, minimalistic vibe.
Not limited to just living or dining areas, they are equally beneficial in bedrooms or hallways. Let your creativity take the lead, and let these vessels of elegance express your unique taste.
Remember, they also serve a practical purpose. They organize your precious elements, keeping them dust-free and easy-to-find. So, whether it's your antique family china or your travel souvenirs, display cabinets ensure they get the attention they deserve, with just the right amount of simplicity and charm.
Vanity Tables
In a bedroom, a vanity table, often paired with a matching stool or chair, provides a designated area for makeup application, hairstyling, and other grooming tasks. They often come equipped with a mirror, either mounted or standalone. They usually include storage compartments, drawers, or shelves for organizing cosmetics, jewelry, and other small items.
Specific styles can range from minimalist modern designs to elaborate antique options, allowing for a cohesive fit with various room decor preferences. Essential characteristics to consider when selecting a vanity table include size, storage capacity, materials, and mirror size and style. Ultimately, this piece of furniture allows for a personal grooming space that can contribute significantly to the aesthetics and functionality of any bedroom.
You may also like to read: