Last updated on September 24, 2023
Your doors are one of the first things people see when they come to your home or business.
They're also one of the most used items in your building, so it's important to make sure they're high quality.
There are many reasons to invest in high-quality doors, but here are our top six.
Table of Contents
The Importance of Investing in a Quality Door
When it comes to your home, first impressions matter, your door is often the first thing guests see when they come to visit, so you want to make sure it's a good representation of your taste and style.
But beyond that, your door also plays an important role in your home's security, energy efficiency, and overall value. A sturdy, well-made door is your first line of defense against intruders. If your door is flimsy or drafty, it's much easier for someone to break into your home. Not to mention the weather.
As the guys from Door Systems note, hurricanes are complex, unpredictable storms that can cause substantial damage to homes. A good door will help keep heat in during the winter and cool air in during the summer, which can lead to lower energy bills. 
A high-quality door can actually increase the value of your home. Not only will it look nicer than a cheap door, but it will also last longer and need less maintenance over time. Also, if you ever decide to sell your home, potential buyers will be impressed by a well-made door and may be willing to pay more for your home as a result.
In short, investing in a quality door is a wise decision that will pay off in the long run. Your home will be more secure, energy-efficient, and valuable, and you'll get to enjoy a beautiful door that adds curb appeal.
The Different Types of High-Quality Doors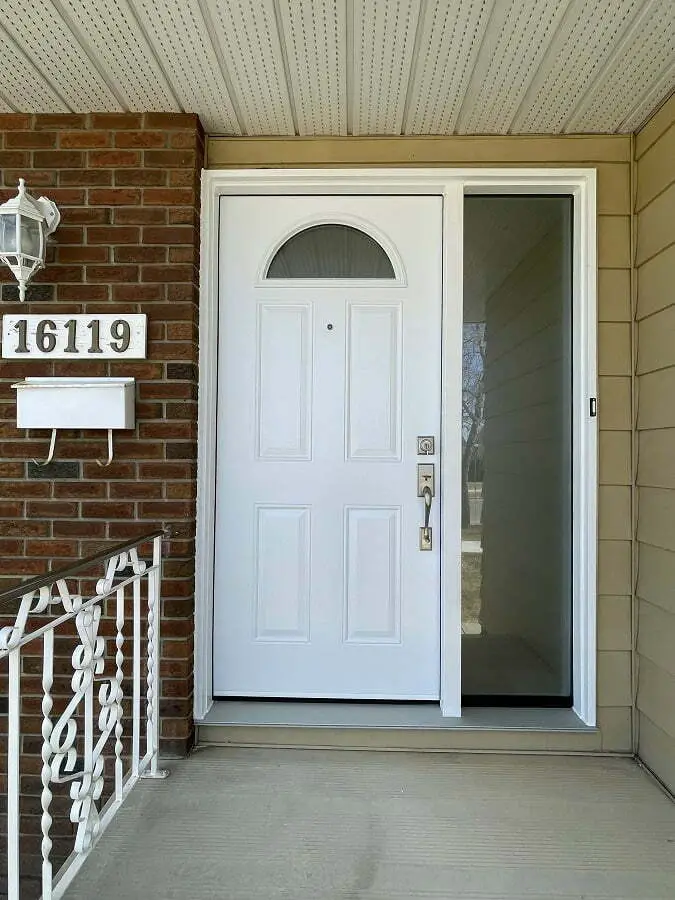 There are many different types of high-quality doors on the market, and each has its own set of benefits. Here are some of the most popular types of doors:
Solid wood doors: These doors are made from solid pieces of wood, making them extremely durable. They can also be stained or painted to match your home's décor.
Fiberglass doors: Fiberglass doors are a great option if you're looking for something that's energy-efficient. They're also resistant to scratches and dents.
Steel doors: Steel doors are very strong and secure, making them a good choice for entryways and exterior doors. They can also be insulated to help reduce noise from outside.
Aluminum doors: Aluminum doors are lightweight and low-maintenance. They're a good choice for areas that get a lot of sun exposure since they won't warp or fade over time.
PVC doors: PVC doors are made from a type of plastic that's durable and easy to clean. They're a good choice for rooms that get a lot of moisture, such as bathrooms and kitchens.
Reasons to Invest in High-Quality Doors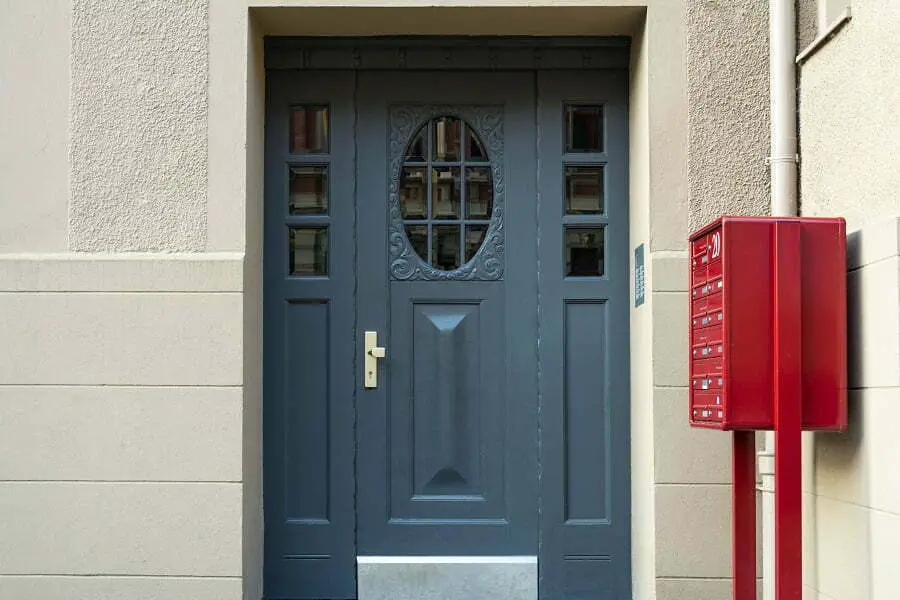 If you are thinking about upgrading the doors in your home or office, there are many reasons to invest in high-quality doors. Here are six of the top reasons:
Enhanced security: High-quality doors are typically made of stronger materials that are more resistant to forced entry. This can help deter would-be burglars and give you peace of mind knowing that your property is better protected.
Improved energy efficiency: A well-insulated door can help keep heating and cooling costs down by preventing heat transfer between the indoors and outdoors. This is especially important in homes and businesses located in climates with extreme temperatures.
Enhanced aesthetics: High-quality doors can add a touch of elegance and sophistication to any space. If you're looking to make a good first impression, investing in a beautiful door is a great way to do it.
Increased value: Aesthetics aside, high-quality doors also tend to be more durable and long-lasting than their cheaper counterparts. This means they can add significant value to your property should you ever decide to sell.
Noise reduction: If you live in an urban area or simply want to reduce the amount of noise coming into your home or office, high-quality doors can provide some much-needed soundproofing.
Easy maintenance: Many high-quality doors come with special features that make them easy to maintain, such as self-closing mechanisms and built-in weatherstripping. This can save you time and money in the long run.
Keep in mind that not all doors are created equal. When shopping for high-quality doors, be sure to do your research and choose a reputable manufacturer. Plus, be sure to have a professional door installer take care of the installation to ensure it's done properly.
How to Choose the Right High-Quality Door for Your Home
There are a few things you'll want to keep in mind when shopping for a high-quality door for your home. First, consider the material. A solid wood door will be more expensive than a fiberglass or steel door, but it will also be more durable and offer better insulation. If you're looking for a door that's easy to maintain, opt for one made of fiberglass or steel.
Next, think about the style of the door. If you want something that's classic and timeless, go with a paneled wood door. If you're looking for something more modern, consider a glass-paneled or steel door. And if you live in an area with harsh weather conditions, make sure to choose a door that's designed to withstand those conditions (like a hurricane-rated door).
Finally, don't forget to factor in the cost of installation. A high-quality door is only as good as its installation, so make sure to hire a reputable contractor who can do the job right. Plus, if you're not sure how to install a door yourself, it's always best to leave it to the professionals.
There are many reasons to invest in high-quality doors, but these six reasons are some of the most compelling. High-quality doors can add value to your home, improve its energy efficiency, and provide a higher level of security. They can also protect your home from the elements and help you control noise levels.
If you're looking for doors that will last for years to come and enhance your home in multiple ways, then investing in high-quality doors is a smart choice. Keep in mind, however, that the cost of high-quality doors can vary depending on the material, style, and installation.
You may also like to read: