Last updated on August 3, 2023
Scratches on the glass tabletops are a nightmare. You can keep your glass furniture shiny and scratchless by following some simple tips and tricks. 
Most of us find it really hard to resist the brilliance of glass furniture and end up buying it. Glass tabletops and furniture are a classy addition to the home and elevate the interior oh-so-effortlessly. However, it comes with the risks of scratches. Slight negligence and you will end up with hard scratches on your valuable glass furniture. However, there are some tried and tested methods that can be employed to avoid scratches on the glass tabletops. Let's learn how to protect the glass furniture.
Table of Contents
Types of Scratches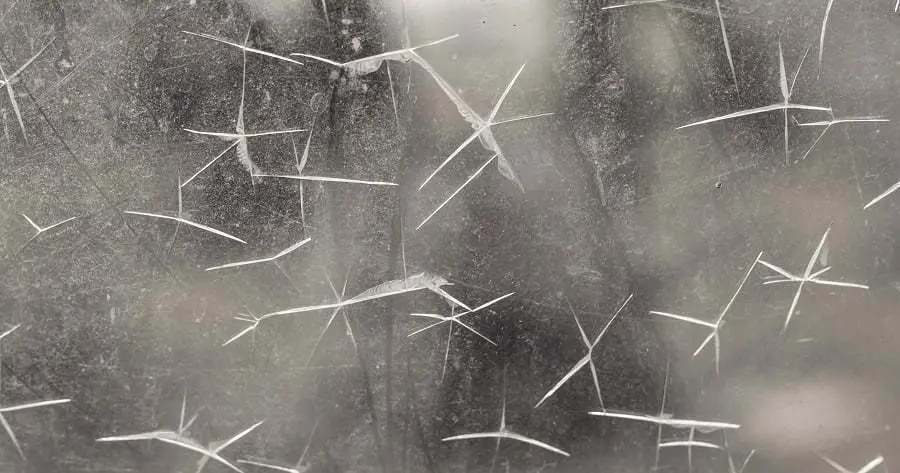 Before indulging in the preventions, let's discuss some reasons and types of scratches to understand the issue better. The scratches are divided into four main categories.
Minor Scratches
As the name suggests, minor scratches are insignificant and hard to notice. In fact, you might have to look from a certain angle to notice them.
Moderate Scratches
Moderate scratches are not very deep but have a significant effect on the glass surface. If a scratch catches the edge of your fingernail then it's a moderate scratch.
Heavy Scratches
The indent of heavy scratches is pretty deep. You can easily notice them with the touch of your finger. They are more nautical at the point-blank range.
Extreme Scratches 
The scratches that can be noticed from a distance come under the category of extreme scratches.
Tips to Prevent Your Glass Furniture From Scratching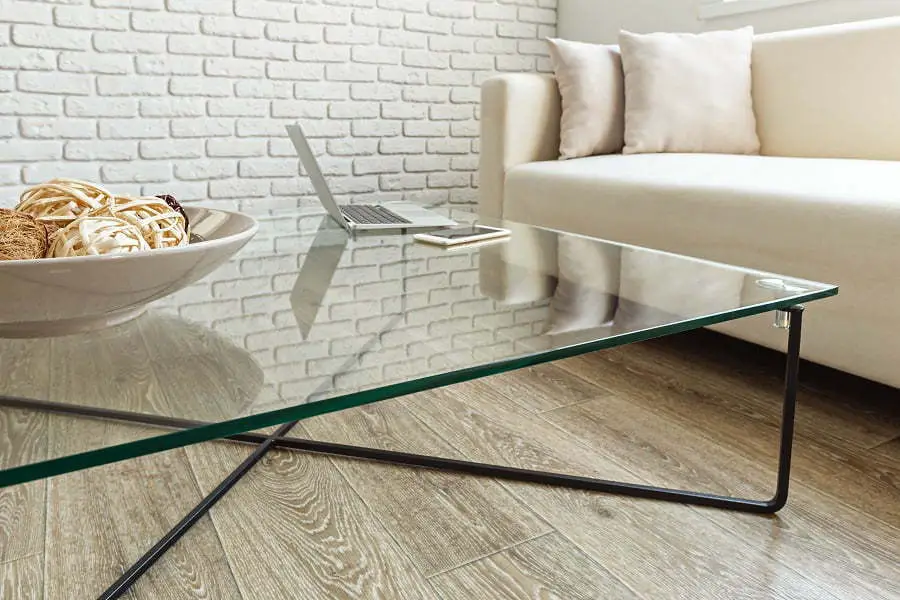 You should be well-equipped to avoid scratches on your glass furniture. Here are some simple tips and tricks that can help you keep your glass furniture safe.
Use Table Runners 
Although it sounds like a trivial thing, using a table cloth can effectively cut down the risk of scratches. It's inevitable to avoid placing hot plates, coffee mugs, and other items on the glass tabletops. So protect it with a table runner or cloth. You can pick a decorative one to elevate the style. However, if you don't want to compromise on the glossy feel, you can use a plastic table covering.
Clean Glass Furniture Regularly
Harsh cleaning agents can also be a reason for scratches on your favorite round glass tabletop. Avoid using abrasive cleaners. Employ simple cleaning methods. Clean your glass tables regularly and properly. A wet paper towel is enough to keep the dust off the glass furniture. If you want extensive cleaning, use soap water, and simple homemade cleaners. Cleaning the glass furniture regularly helps in keeping it scratchless.
Place the Glass Furniture Properly
The placement of glass furniture is very important. A custom glass tabletop will surely get damaged if it is placed in a pathway where everyone is likely to bump into it. Similarly, the glass furniture should not be used to place sharp kitchen items or heavy tools on it.
The Takeaway
There are several methods to remove scratches from the glass surface. However, those methods can only remove the scratches to a certain extent. So it's better to be careful in the first place. Make it a point to keep your glass furniture safe and scratch-less.
You may also like to read: