Last updated on September 19, 2023
If your bedroom is so boring it makes you want to cry or you just feel it is time for a change, then you could benefit from a bedroom upgrade. There are tons of different ways you could spruce up the bedroom and make it feel like a new room, a better room, and a much more attractive room.
Here are a few of our best ideas, and we hope you find one that appeals to you. 
Table of Contents
Spring for a New Bedding Set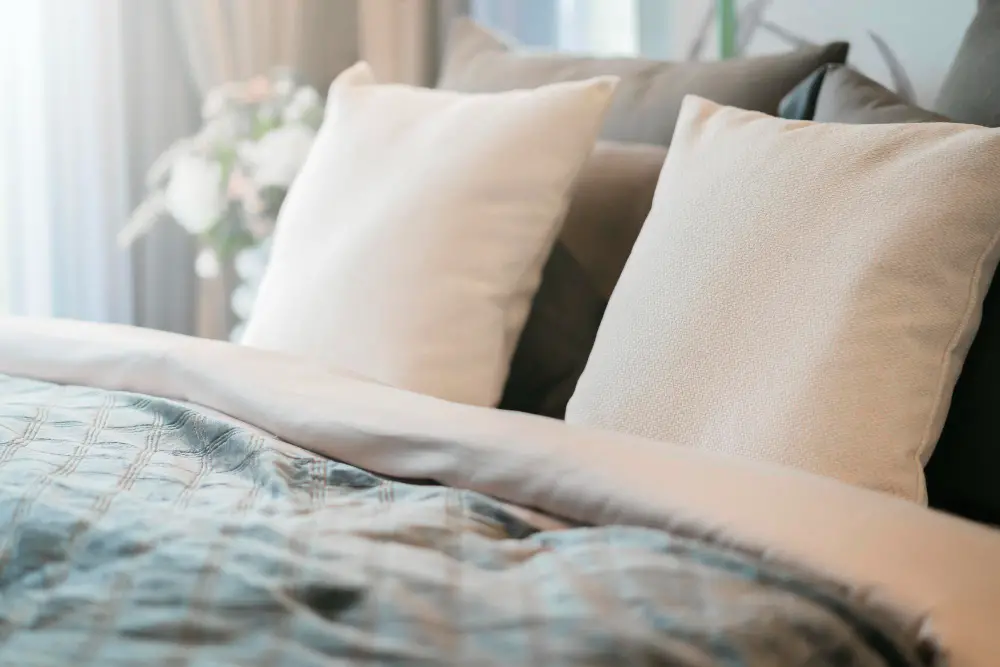 The bed is probably the biggest part of the bedroom, so changing it up will make the entire room feel different. We recommend trying a new bedspread in a different color. Your entire bedding set could change with this upgrade, if you like, including pillows, bedsheets, blanket or duvet.
Choose something that feels soft and luxurious– try it out first if you can. Make sure the color works well with the rest of the room, but definitely try for something different from what you already have. If this is the only change you are making in your bedroom, then you may want to splurge a little and buy high quality bedding that will last for years and that feels amazing to lie down in.
Make Extra Space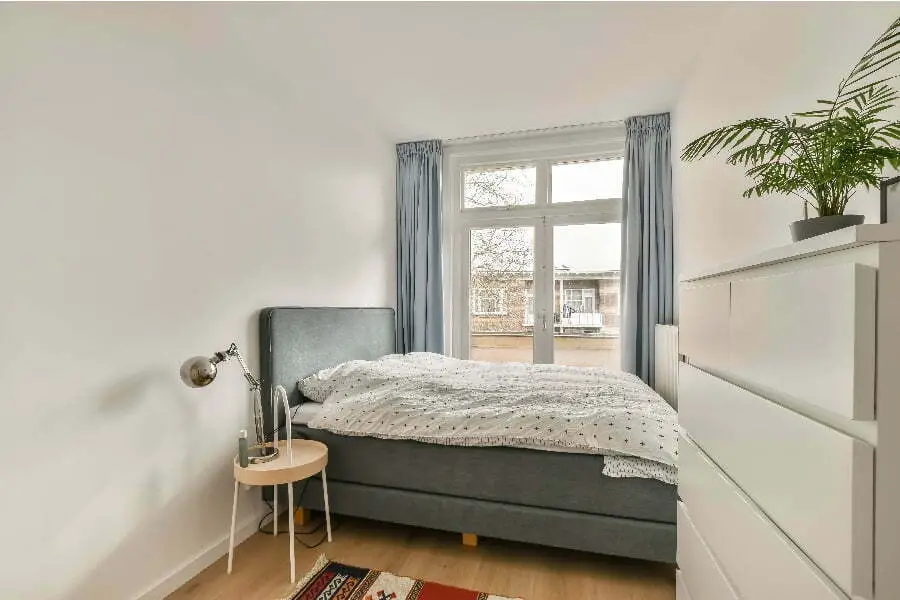 The reason your bedroom feels unappealing could be as simple as lack of room. If there is little room for you to move around, the space will feel stifling and claustrophobic. You can open up the space in a number of ways, and we will share our best with you.
Start off by moving out as many items as possible so that you have some clear floor space. Move any furniture to the walls of the room and get rid of anything in the middle of the room that you can. This should clear up some space for you and make it easier to move through the bedroom.
As you make more space, be sure to clean thoroughly in order to give the room a much more appealing look. This may be the kind of job you want professional maids for, if you haven't cleaned very well in a long time. Moving that furniture for the first time in years could leave you with musty smells that you will want to deal with.
You can also open up the windows and bring in sunlight to create a bigger sense of space. Try downsizing some of your furniture and taking what is on the floor and putting it on the wall onto shelving. These are just a few ideas for how you can make even the smallest bedroom feel spacious.
Wallpaper for the Win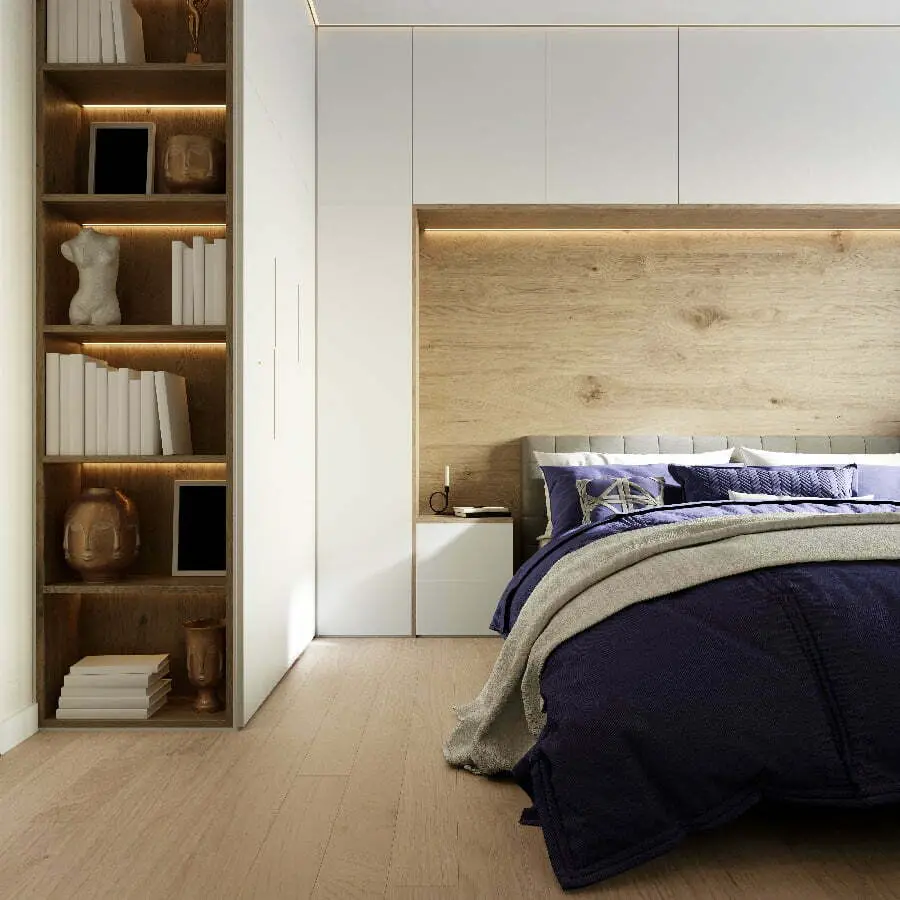 A new wallpapering job can make a big difference in any room. Your bedroom will look very different after you cover the walls with some new wallpaper. Choose bright and bold colors to give the bedroom some pizzazz. Or you can go with soft and muted tones to make it easier to fall asleep and feel relaxed in the bedroom. Choose intricate patterns to give yourself something interesting to look at or try repeating a basic pattern to create a sense of unity in the room. 
There are so many choices to pick from, and you want to take you time to pick wallpaper that will look great in the room you probably spend more time in than any other. It is wise to take some samples and bring them into your bedroom to see how they look in the space before you decide.
Add a Desk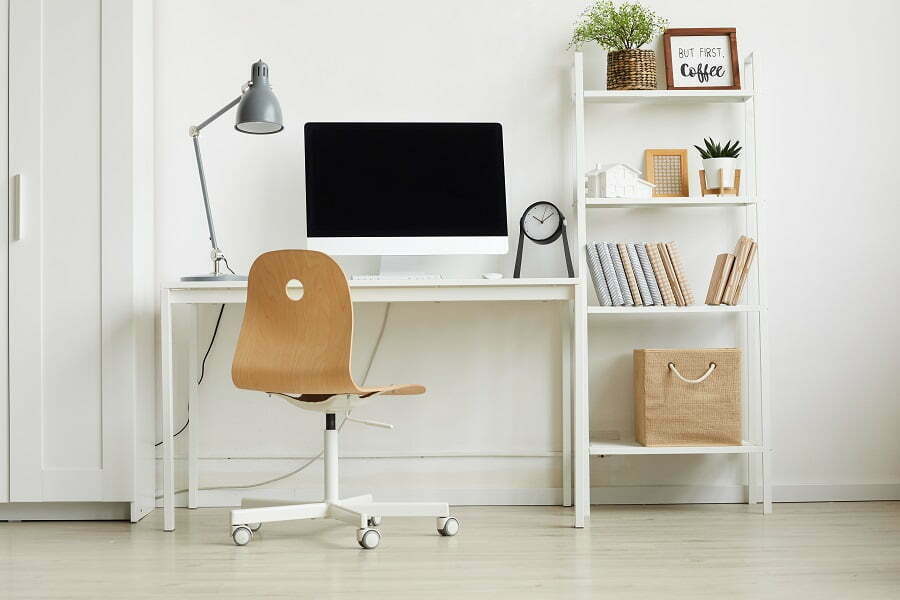 If you have the extra space in your bedroom, you can make the room feel more practical and functional with the addition of a desk. Adding a piece of furniture like this gives you a workspace or a hobby area, where you can draw, paint, build puzzles, put models together, write, or study. You don't have to leave the bedroom to do any of these activities once you add the desk, and when you feel tired, you won't have far to travel from the desk.
Make It Personal to You
Does your bedroom feel kind of bland or feel like it has nothing of you in it? A few personal touches can go a long way towards making the room feel more your own and giving it some of your personality. One of the best ways to do that is to add some family pictures, some personal art, or a few wall hangings with phrases and sayings on them that are meaningful to you.
Look for ways to add personal touches and inject some for yourself into the room. Maybe you just want to change the colors in the room to your favorite one or you want to create a feature wall that has a photo collage. There are endless ways to personalize the room, and you will likely have so much fun with this idea. Your budget and your creativity are your only limits.
Create a Sense of Intensity
Maybe your bedroom is bland because there is nothing dramatic about it. Try creating a sense of the dramatic with a change in lighting. You can do this by using soft light in most of the room and a harsh, bright light in one area. Adding brass or velvet touches to the room brings a lot of intensity to the space as well. Look for interesting textures and materials you can use, and see if you can give your bedroom some flair it might be lacking.
Bedrooms can be more than simply functional. They can be really cool and exciting, but you have to be creative with how your furniture and lighting are arranged and the kind of colors you use. Think about the choices you make for the space and consider if there might be ways you can change things up to create a more intense look for the bedroom.
If you are ready for a change to your bedroom, try using one of these methods to create a whole new look.
You may also like to read: