Last updated on November 14, 2022
It's finally autumn – and this means it's time to grab your favorite hot drink and cozy up by a lit fireplace (or radiator).
However, it also means that you have to decorate your home to embody that autumn feeling – because it's not autumn without having your home looking like autumn too!
So, read on to find 6 simple ways in which you can welcome autumn into your home.
Cold? Blankets!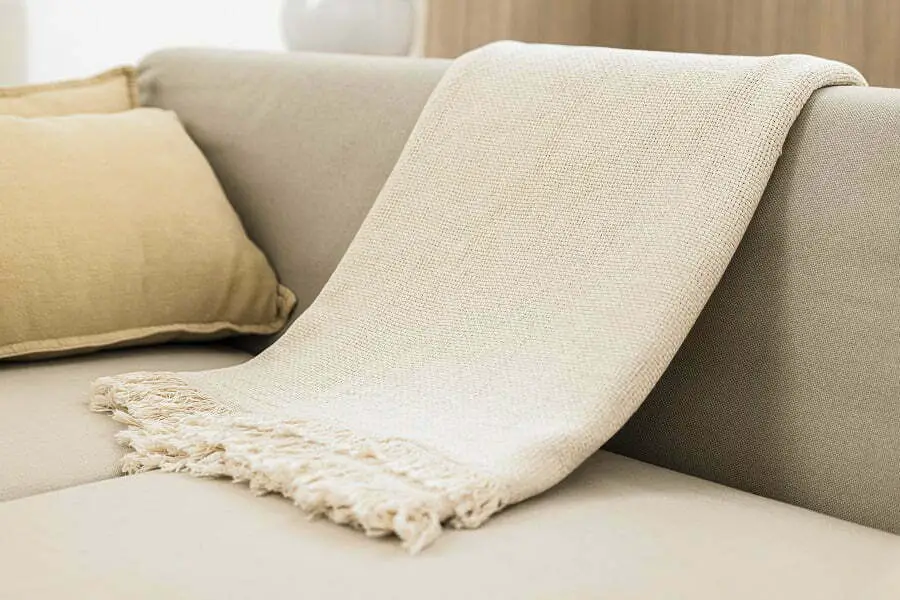 Brrrr! You can definitely tell it's no longer summer, right? The temperature is colder so what's a better way to get warm than wrapping yourself (and your home) in some beautiful blankets?
Chunky, knitted blankets are obviously the best choice to awaken those autumn vibes inside your home – have them on your bed, on the sofa, on a chair; as long as they're inside your house, the feeling of autumn is as well.
Candles
If you're a fan of scented candles, you'll definitely need to have these in your home this autumn. Go for scented candles that have autumn-esque scents – pumpkin spice, cinnamon, woody smells like campfires or oak. Your home will be looking and smelling like autumn in no time!
However, if you're sensitive to smells and would prefer non-scented candles instead, that's no problem. Maybe you could try trendy candle holders, or even candles shaped like leaves or pumpkins (yes – these exist!).
Wreaths and Garlands
Who's to say that wreaths and garlands are only for winter? Look for wreaths and garlands that remind you of autumn leaves and foliage – dried flowers, berry clusters, and so on.
These are the perfect addition to your front door, banisters or window sills, mantle piece, or even the dining table. Better yet, you could also keep them as part of your winter decorations if you wanted to so there's no need to put them away when autumn ends!
Wooden Furniture
Are you thinking of replacing pieces of furniture within your home this fall? Why not go for wood furniture to welcome autumn (and all the other seasons for that matter)?
Some bespoke furniture pieces that would absolutely be perfect for your home include vintage chairs, hairpin tables, oak or mahogany dressers, and even wood coat hangers.
Autumn-colored Anything
You wouldn't be welcoming autumn into your home without autumn colors blooming inside your home. What are autumn colors, you may ask? Oranges, reds, greens, even earthy and neutral colors are autumn favorites – maybe even adding a hint of muted pinks and blues may spice up your home this fall. So get creative!
It's Pumpkin Season
Probably the most obvious way to welcome autumn in your home – pumpkins! Autumn is pumpkin season after all, so why not incorporate some pumpkin decor here and there inside your home?
Whether that's small crochet pumpkins as casual decor, pumpkin-shaped candles as mentioned before, painted pumpkins, or pumpkin-printed pillowcases and curtains (yes, curtains!), adding some pumpkin decor inside your home is a must!
And there you have it – 6 ways to welcome autumn into your home. These ways are simple enough for you to start working on decorating your home for autumn right now! So, how will you bring autumnal vibes into your home this fall?
You may also like to read: