Last updated on September 28, 2023
Do you have a finished basement that you get a lot of use out of but isn't exactly modern and trendy looking? Homeowners will often look to trends when it comes to styling their home, but the basement can be overlooked in those design plans. Over time it can lead to a disjointed feel in the house where the upper levels are modern and stylish, and the basement feels like something out of another decade.
Not to worry as we've gone ahead and collected some of the biggest basement renovation trends and tips for 2021 so you can improve its appeal and functionality.
Table of Contents
It's All About the Open Concept Design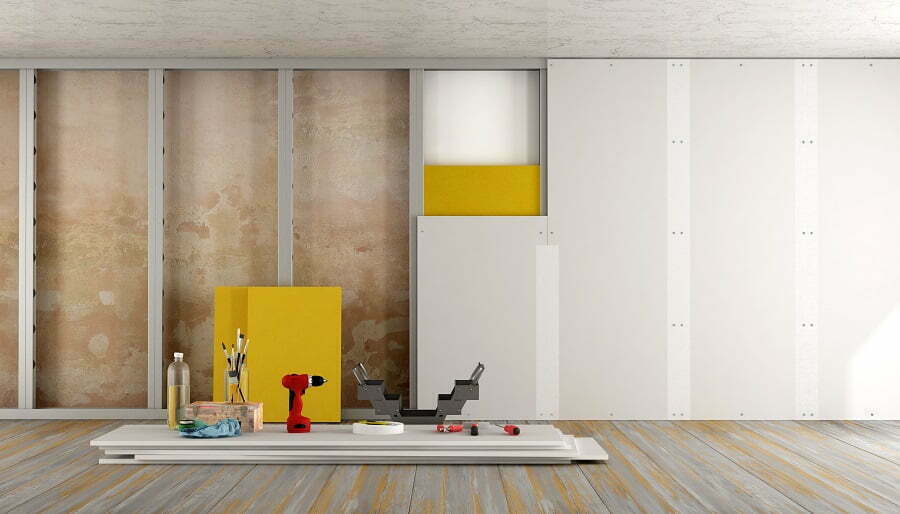 The good news is that if you embraced an open concept design, this is still the hot trend. This is a trend that is proving to have serious lasting value, most likely because it is so functional in a basement. If you do have a lot of separate rooms and walls, this could be a great opportunity to think about opening up the space instead.
An open concept basement allows for the maximum amount of light, it makes the space feel much bigger, and there is a clear sense of flow.
Take Design Cues from the Upper Floors
Another way to make the basement feel stylish and part of the house is to use the same design concept. This means choosing the same color palette, materials, flooring, and so forth. It will feel like a continuation of the rest of the house rather than a separate space.
Create Your Own Health Club
This trend can be attributed to the COVID-19 pandemic in which many businesses were forced to close for a period, which included gyms. Suddenly people were forced to find other places to work out and, for many, that meant working out at home. Creating your home gym is a trend that is proving very hot for 2021 and your basement can act as the perfect location. Just make sure you've got enough space to fit in all the key exercise equipment.
Ensure the Basement is Waterproofed
While this one may not fall under the status of a "trend" the fact is that if you're going to put the money and work into any sort of basement renovation or update, you want to be sure it is waterproofed. Water leaks in the basement can cause extensive damage, lead to the growth of moisture and mold, trigger allergies and asthma, start to form a "musty" smell, and cost a lot of money to repair if you let it go.
If there are any signs of water leaking, try this company that specializes in waterproofing and fixing water-damaged basements. They offer such services as waterproofing and water control, mold removal, in-floor drain systems, and the installation of sump pumps. It's all about protecting your investment – in this case, your basement.
Each of these trends will help you to transform your basement into something modern, stylish, and functional.
You may also like to read: