Last updated on September 21, 2023
Home is the place you spend most of your time at, so you want it to be stylish, neat, and organized. If you are thinking about redecorating your home or simply adding some interesting accents, then read on to find out how to do that easily by yourself at home.
The research concludes that having a comfortable home to live in makes people happier, more relaxed, and thus healthier. By bringing a stylish look into your home you can not only serve the purpose of improving happiness but also benefit financially by making your house more attractive to buyers if you ever want to sell it.
Styling up your own house doesn't mean that you have to spend a lot of money or hire professional decorators. There are some simple tricks, which if done right, will make your house stylish and comfortable.
Here are some tips to bring a stylish look into your home.
Table of Contents
Choose Good Quality Pieces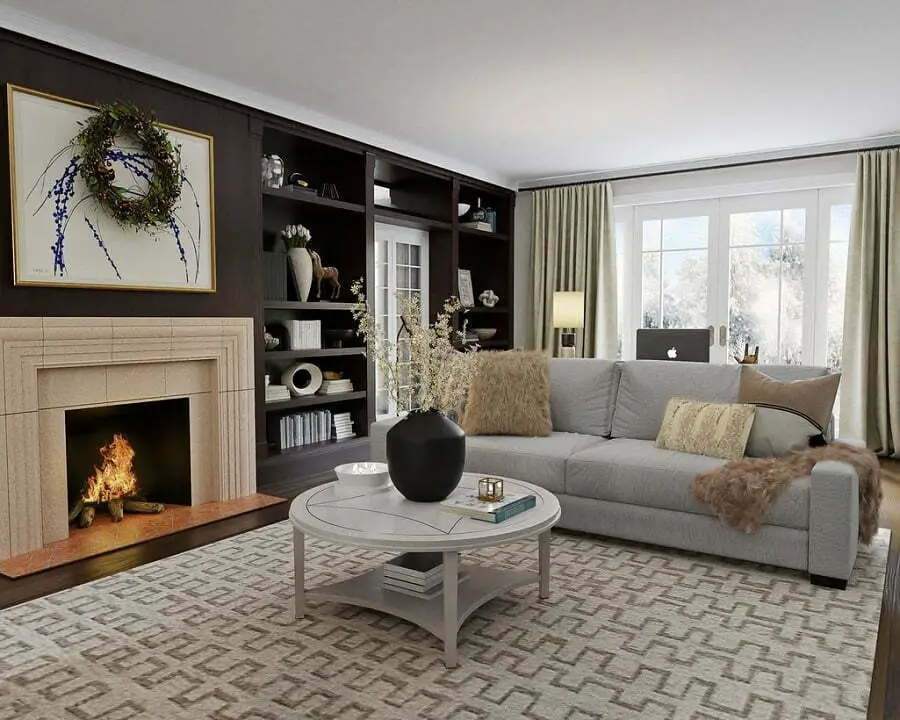 One of the best ways to make sure that your home always feels current is to invest in high-quality pieces. It might be a little bit more expensive, but the benefit of having the same sofa for 20 years instead of replacing it every couple of years will definitely pay off. Another thing to take note of is that you would not want to cheap out on the fabrics you use.
It might not seem so important because home fabrics such as bedsheets, comforters, napkins, tablecloths, and others are usually not intended to be a centerpiece. However, any home investment is worth looking at, even for minor stuff like those mentioned.
Go with versatile options like linen fabrics. Linen is a great material for any of your needs because it is hard-wearing, breathable, and tends to get better with age. It also fades very nicely with time, so it won't look worn out. If you were someone who would like to control what you want, the trick is you can buy linen wholesale and custom the pieces yourself. Linen wholesale is much cheaper and gives you the flexibility to customize your own style and sizes to best fit your needs. 
Pick the Right Furniture
The most important thing in any room is what you sit on and sleep on every day, so start by finding a new couch or bed to make your house feel fresh. Look for furnishings with clean lines and uncomplicated shapes. No need for patterns when you can add interest through texture instead. If there's one piece of furniture that's been holding you back from getting rid of all your old stuff, it's probably the bed or couch.
Decor Pieces
Decorating your home is an easy way to bring some unique style without having to commit to one particular look. Wall prints, jewelry, wall-mounted plants, or flowers can be very effective in bringing that beautiful personal touch. Painting a piece of furniture, for example, can give it an entirely new look.
Use Similar Paint Colors
Make your rooms pop by using similar paint colors to add continuity. Having a couple of different shades in one room can look truly strange and will make any other eye-popping features seem very out of place. Some tips to choose the best color for your home are to choose a color that is not too bright or dark, but instead mellow. Also, it's better if their tones are similar. After all, you want to create harmony, not chaos.
Bring Nature Inside
This is probably one of the best ways to bring a new look into your home without spending a ton of money on brand-new furniture. Simply adding houseplants inside your living room or kitchen will restore the balance between nature and modern life. Some materials like metal or glass that perfectly blend into your modern furniture can also freshen up the look, so try an old vase with flowers on the table.
The Takeaway
Don't forget that you don't necessarily have to follow all of these tips simultaneously. Instead, choose the one tip that you think your room needs most and work with it until you get a satisfying result.
You don't need to spend a lot of money or hire professional decorators in order to make your house stylish and comfortable. You absolutely can do it by yourself and still feel good about it. There are some simple tricks, which if done right, will make your house stylish and comfortable.
Good luck and happy decorating!
You may also like to read: