Last updated on October 19, 2023
If you're looking for a space to hang your clothes, you need a wardrobe. So far, so obvious. But wardrobes come in several different forms besides the traditional outward-opening sort.
Among the options, you might consider is the sliding wardrobe. These confer a number of benefits. Let's run through a few of them.
Table of Contents
Space-saving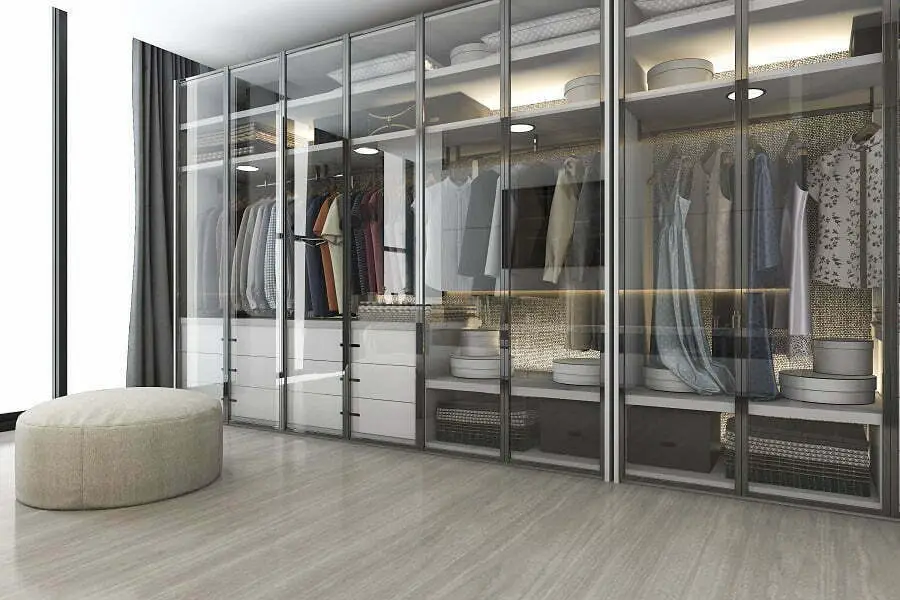 Since sliding doors don't open outward, they can be installed even in rooms where there isn't much space available. This makes them feasible in awkward parts of the home. Sliding doors will also give you greater freedom to arrange the furniture. When there's no door swinging outward, there's no risk of the door colliding with the bottom of your bed.
Storage
Made-to-measure wardrobes with sliding doors can be used to store more than just clothing. This is especially valuable in bedroom spaces, which can easily and quickly become cluttered. You can customize the interior of your wardrobe with a variety of compartments and doors to suit your needs.
Then, you can cover everything with a sliding door. So, no matter how complex your storage arrangements are, you'll always be able to conceal everything with sleek, elegant simplicity.
Style
You'll have a range of options when it comes to the look of your wardrobe. You can go for any color or texture you like, with matt, gloss, and hand-painted finishes all offering their distinct advantages.
If you're buying a painted wardrobe, then you'll also have the option of changing the finish later on if you should decide that you'd prefer something different. If this isn't an option, then neutral colors like white tend to be the safest choice.
Ultimate Dressing Room
One feature that you'll find very popular with this kind of wardrobe is the full-length mirrored finish. Since a sliding door is resting on more than a single set of hinges, there's no risk of the weight of the mirror bringing the entire structure down. And there's the fact that sliding doors are always facing in the same direction, which means that you don't need to perform adjustments when you need to inspect yourself.
Mirrors serve a number of functions. They make it much easier to inspect yourself, which, if you're getting dressed, is incredibly useful. You'll also avoid the necessity of a separate full-length mirror in the room, which will free up space for other items.
A full-length mirror will also help to make the room appear larger, especially if the mirrors cover an entire wall. For this reason, they're great for dedicated walk-in wardrobe spaces. Mirrors will also tend to distribute light to every available corner, which is great if there's limited natural lighting coming into the space.
You may also like to read: