Last updated on September 23, 2023
The trend towards urban living and minimalist lifestyles has significantly increased the demand for luxury condos across the nation. People are trading expansive homes for compact, amenity-rich condominiums that are conveniently located near workplaces.
This shift has spurred the construction of numerous luxury condos in major cities, offering a diverse array of options for prospective buyers. If you're considering the leap into luxury condo living, continue reading to discover the price ranges in various urban regions.
Luxury Condos in Big Cities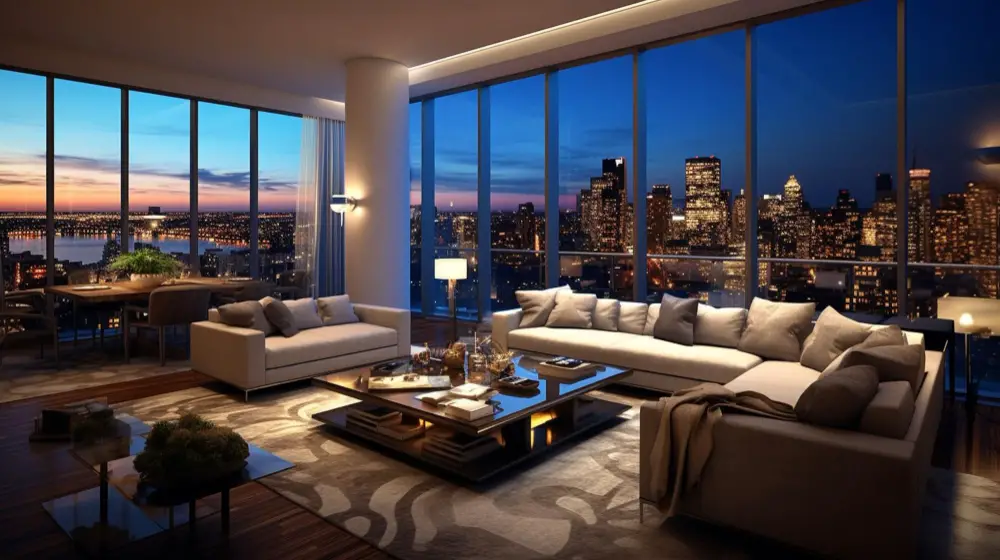 New York City, New York
Population: 8 million
Average Luxury Condo Price: $2.7 million
New York City, a name synonymous with towering real estate prices, is renowned nationwide. In particular, Manhattan stands as one of the costliest places to reside in the United States. The average condo price significantly surpasses the national average, and the cost of living follows suit.
However, this considerable investment comes with its perks. There is an abundance of luxury condo buildings packed with various features, offering prospective buyers a broad spectrum of choices.
Fort Worth, Texas
Population: 935,000
Average Luxury Condo Price: $600,000
Amid the nationwide surge in luxury condominiums, Fort Worth, Texas is carving out its own niche. The Lone Star State's burgeoning reputation as a hub for new businesses, particularly in the tech sector, is drawing more people to its cities. Furthermore, Texas houses some of the country's leading technical schools, acting as a catalyst for a burgeoning tech industry.
When compared to larger cities like Dallas, Fort Worth offers an attractive real estate market with well-appointed homes that are remarkably affordable. This cost-effectiveness coupled with the city's rising popularity, makes it an appealing choice for luxury condo seekers.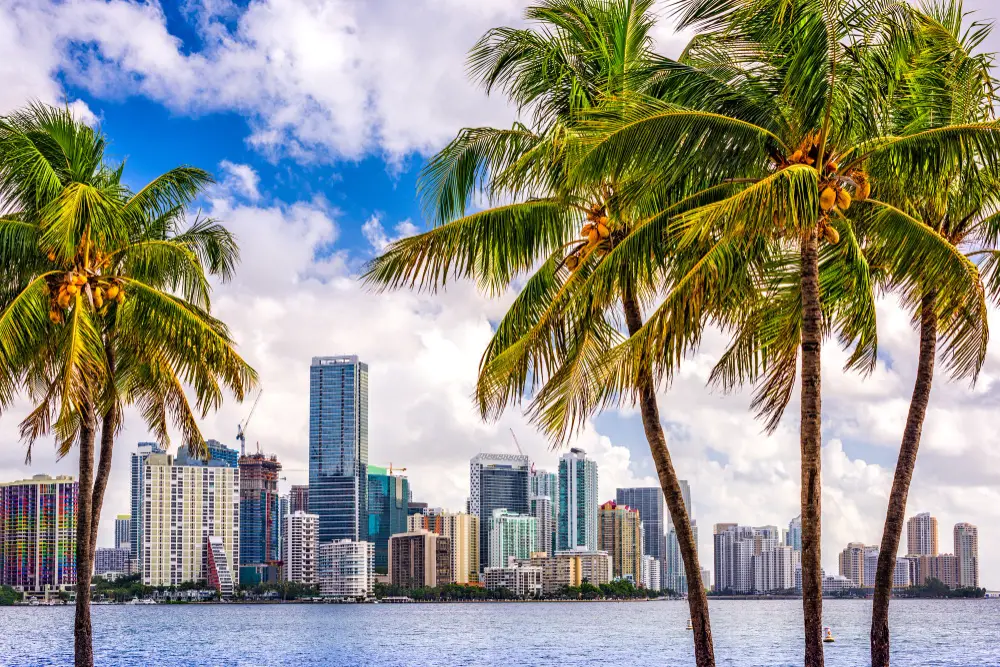 Miami, Florida
Population: 440,000
Average Luxury Condo Price: $1.6 million
Notably celebrated for its vibrant nightlife and picturesque ocean views, Miami has rapidly emerged as a prime destination for luxury real estate. With an array of top-tier condos replete with state-of-the-art amenities, it's no wonder Miami is a leading choice for luxury condominium seekers across the nation.
The city's luxury condominiums appeal to a wide audience, including business professionals and retirees seeking a comprehensive living experience. Additionally, the market presents opportunities for savvy investors to consider lower-priced properties in the booming city.
Chicago, Illinois
Population: 2.7 million
Average Luxury Condo Price: $400,000
Renowned for its stunning skyline punctuated with towering skyscrapers, Chicago offers an excellent selection of options for condo-seekers. The city is rapidly gaining recognition as a significant hub for new businesses in America, a factor reflected in its modest real estate prices due to the substantial availability of properties.
While the amenities of Chicago's buildings might not rival those in New York or Miami, they boast prime locations in the city's heart, ensuring convenient commutes and accessibility.
Washington, D.C.
Population: 700,000
Average Luxury Condo Price: $600,000
Washington, D.C. is typically recognized more for its grand, luxury homes nestled amidst meticulously landscaped lots than for its condominium offerings. Condos here are less prevalent among residents and often exhibit characteristics more akin to townhomes than traditional apartments. Many of these condos are situated within residential communities, offering a different living experience from those located within bustling city centers.
Las Vegas, Nevada
Population: 650,000
Average Luxury Condo Price: $450,000
Typically, condos are known for offering slightly more space than regular apartments. However, in Las Vegas, this isn't always the case. Condominiums here are often smaller, and tailored to meet the needs of short-term residents or vacationers.
While the price is attractive, potential residents should note many of these properties are located in the bustling downtown area. This location is perfect for those who want to be close to the action and gaming centers but might be less appealing to those who value peace and quiet at night.
Los Angeles, California
Population: 3.8 million
Approximate Luxury Condo Price: $1.2 million
Luxury condominiums have carved out a significant niche in the bustling real estate market of Los Angeles. Their popularity is fuelled by the diverse crowd of professionals commuting to the city daily and seeking a more homely alternative to traditional hotel accommodations.
These luxury condos often boast premium amenities such as high-end spas, personal training sessions, and private pools, offering a more personalized living experience. Additionally, they are known for their superior security measures, adding to their appeal among discerning urbanites.
This provides a comprehensive overview of what you can expect to shell out when searching for a luxury condominium in a major metropolis. While the prices will typically be higher than those for a standard condo, the additional amenities and features render it a worthwhile investment for those seeking an elevated urban living experience.
You may also like to read: