Last updated on July 24, 2023
If you're dreaming of owning a waterfront condo but worry about the hefty price tag, fear not!
You may be surprised to know that there are plenty of affordable cities where you can have your very own slice of paradise. Picture waking up every morning to the sound of the waves crashing on the shore and enjoying a cup of coffee on your balcony overlooking the breathtaking view.
From the charming shores of Wisconsin to the sunny beaches of Florida, there's a waterfront condo waiting for you that won't put a hole in your pocket.
Table of Contents
Uncovering Affordable Waterfront Condo Destinations for Every Budget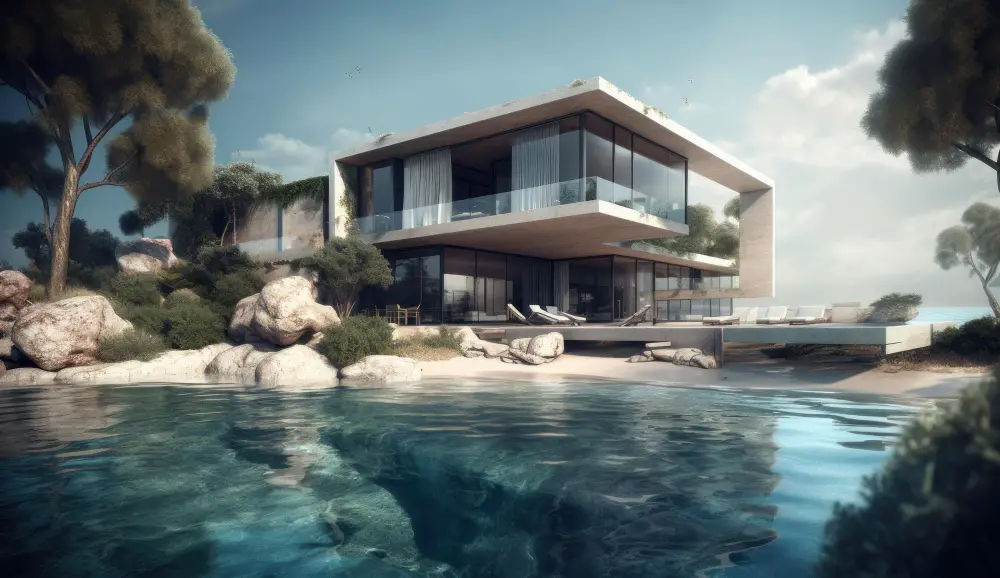 When most prospective homebuyers hear the word waterfront, they immediately think pricey. But that doesn't apply to all waterfront homes, and in some cases, you can find a great deal. Whether you're a watersport enthusiast or you just love the tranquility of living near a lake, owning waterfront property is attainable with these 5 budget-friendly cities.
Delavan, WI
Condo median price: $ 250,000
Perched in the heart of Walworth County, Wisconsin, Delavan stands out as an attractive and affordable destination for owning a waterfront condo. The city's historical significance, as it once sat in the middle of an inland sea, adds to the allure of the area. With its prime location only 45 miles southwest of Milwaukee, residents can enjoy breathtaking views of Lake Delavan and ample water frontage. Delavan's low-key and friendly atmosphere further enhances its appeal, while the year-round events and festivals provide endless entertainment options, making it an enticing choice for those seeking an affordable and vibrant waterfront community.
Pensacola, FL
Condo median price: $ 450,000
Perched at the edge of Florida's panhandle, Pensacola has seen a significant rise in popularity among potential condo owners. As the westernmost city in the region, Pensacola stands proudly as the county seat and only incorporated city of Escambia County, Florida. This coastal haven boasts a multitude of attractions, from its sun-kissed beaches and high-spirited festivals to its diverse array of award-winning restaurants and rich historical heritage. Embracing the laid-back paradisal lifestyle, owning a waterfront condo in Pensacola unveils a world of possibilities, inviting residents to indulge in a dreamy, yet budget-friendly, escape by the sea.
St. Petersburg, FL
Condo median price: $ 280,000
Situated on the picturesque Gulf Coast, this city is a beloved part of the Tampa Bay area, earning its well-deserved "Sunshine City" nickname thanks to its delightful year-round weather. Boasting award-winning beaches, the iconic Salvador Dali Museum, top-rated restaurants, and the breathtaking Fort De Soto Park, St. Petersburg offers a colorful lifestyle filled with endless opportunities for golfing, boating, fishing, and much more. With the added perk of being steps away from your own private dock, owning a waterfront condo in St. Petersburg promises a perfect blend of luxury, leisure, and affordability.
Atlantic City, NJ
Condo median price: $ 166,000
Oftentimes potential homebuyers associate New Jersey with its bustling cities and suburban charm, but living in Atlantic City offers a distinct and exciting lifestyle on the stunning Atlantic coast. As a renowned resort city, Atlantic City boasts a plethora of attractions, from its world-famous casinos and wide sandy beaches to the iconic Boardwalk that brims with nostalgia.
The city's history as a health resort in the 1800s has evolved into a modern landscape adorned with fancy high-rise hotels and buzzing nightclubs, making it a hub for entertainment and culture. Moreover, the enticement of waterfront homes with spectacular views adds an element of luxury and grandeur to the experience, providing residents with a unique opportunity to own a waterfront condo in an area steeped in history.
Gulfport, MS
Condo median price: $ 329,000
As the second-largest city in the state of Mississippi after the capital, Jackson, Gulfport presents an endearing oasis that evokes a year-round vacation vibe. Living in Gulfport means enjoying an array of popular attractions, from exploring The Institute for Marine Mammal Studies to delighting in the wonders of the Mississippi Aquarium and the thrills of Gulf Islands Water Park.
This easy-going coastal destination offers residents an ideal mix of relaxation and excitement, with its stunning beaches, warm waters, delectable seafood, and excellent fishing opportunities. By purchasing one of the gorgeous waterfront condos, you can embrace a serene and carefree lifestyle in Gulfport, where every day feels like a permanent vacation.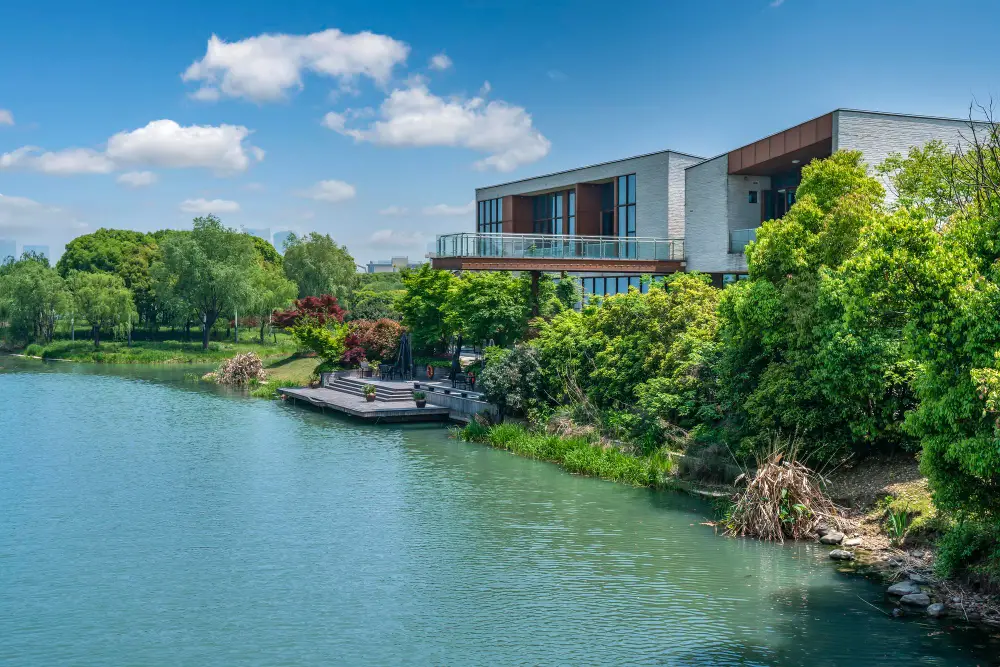 Now that you know of some of the most affordable places to own a waterfront condo, do any of these cities stand out to you? Perhaps the best way to find out is to visit each destination and decide for yourself. No matter which city you choose, by finding the perfect waterfront condo that meets your budget, you can finally have your own piece of paradise.
You may also like to read: