Last updated on November 10, 2022
Trees add structure, impact, privacy, shade, and vertical interest to a garden. They give it a more regular appearance, and, of course, they give birds and other animals habitat and valuable places to build their nests.
Beyond these useful aspects, trees grant a garden its soul or spirit. They get to be lifelong friends.
One of the most straightforward (and environmentally friendly) ways to add color and vibrancy to a landscape is by adding plants. Making sure your tree is planted in the proper location will help ensure that it will live a long and healthy life.
The designs that are well thought out but take environmental and climate factors into account are the most efficacious.
Trees are one of the most essential components in any terrain because they lend the area a warm familiarity, regardless of how the seasons change throughout the year.
As such, the general guidelines for the choice of plants for a garden apply even more to the selection of trees.
The Ideal Tree for Your Garden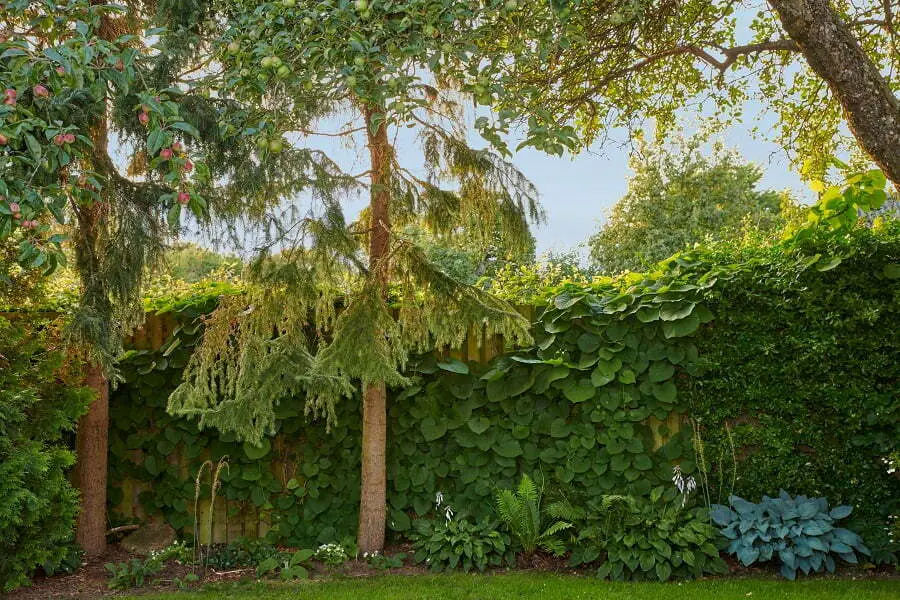 Finding the ideal tree for your backyard garden can be difficult. Trees are frequently the answer when you want to add some shade to your land or block out a view of a house nearby. You can use ornamental trees to create your garden's focal point.
You might experience similar feelings as a child in a candy factory when choosing a tree. Fruit trees are lovely and can be grown in an orchard or fully integrated into your garden, so we recommend you read more for possible solutions for your perfect fruit tree.
The choice of a tree may even be influenced by a variety of visual qualities, such as the color of the fruit and flowers, the texture and scent of the bark, and the color of the foliage and flowers. 
Think about including species that can live side by side in your garden, such as those that enjoy the shade and can grow well there. If you don't have a lot of space, you can grow small trees in pots. Larger trees work better in rural settings.
Additionally, there are trees that are evergreen and those that put on a spectacular autumn display before losing their leaves, as well as trees with whimpering branches and those that flower profusely. You can choose a tree with one thick trunk or several thin trunks. 
What to Consider?
When selecting trees, take into account the following: first, the size. You can avoid many landscape issues by knowing the mature height as well as the spread of trees. The sensitivity of the trees to insects and diseases is an important factor to take into account when making a choice.
The planting site's soil has a significant impact on the trees. The ph value of the soil as well as its oil porosity are also important factors to think about before choosing a tree. Choose the right plants for both dry and wet sites.
Use Trees for Privacy
Establishing privacy provides both protection and seclusion, whether you have a large rural property, a suburban lot, or a small urban yard. Trees are an easy way to hide unsightly views and keep neighbors from peeping into your yard.
Evergreen trees are typically the most suitable trees for privacy. However, if you want a tree to act as a "net curtain," providing privacy from the sidewalk in a front garden as well as still enabling light in, or if you just need confidentiality during summer and spring when you are using the garden most, you might want to take into account the huge spectrum of deciduous trees.
A deciduous tree loses its leaves in the winter, but it changes more dramatically with the seasons, producing lovely autumn colors and spring blossoms. 
Use Different Types of Trees to Change the Architecture
Trees aid in establishing the proper scale for a residence and its surroundings. In addition to providing shade in the warmer months and protection from chilly draughts in the winter, they should always be positioned in locations that will enhance the whole appearance of a house's surroundings.
By emphasizing or hiding a building's architectural features, trees end up serving an architectural purpose. A desirable view's features can be highlighted or subdued by using trees to frame it.
Trees can also play a significant role in the creation of "outdoor rooms" in an environment and in the division of a large area of land into smaller spaces, each with a distinct "mood."
Their shape provides the framework for the structure, and their foliage, flowers, and branches add a sophisticated look that can empower and establish the atmosphere. To add texture and dimension to a landscape, trees and shrubs work well together.
Even planting shrubs as mulch around a tree is occasionally done. When planning your landscape, consider the color and shape that the shrubs and trees will take as they mature.
In addition to enhancing the tranquility of the outdoor area, trees will increase the value of your home, lessen the need for mechanical cooling systems, clean the air, and even reduce stormwater runoff. The old Chinese saying goes, "Twenty years ago was the best time to plant a tree." Now is the next ideal moment.
You may also like to read: