Last updated on September 22, 2023
Garage design can be an exciting and rewarding project, but it's important to approach it in a thoughtful and creative way. Whether you're starting from scratch or remodeling an existing garage, there are many ways to transform your space into something unique and enjoyable.
Here are seven creative ideas that will help you create the perfect garage design for your needs.
Table of Contents
Installing Storage Systems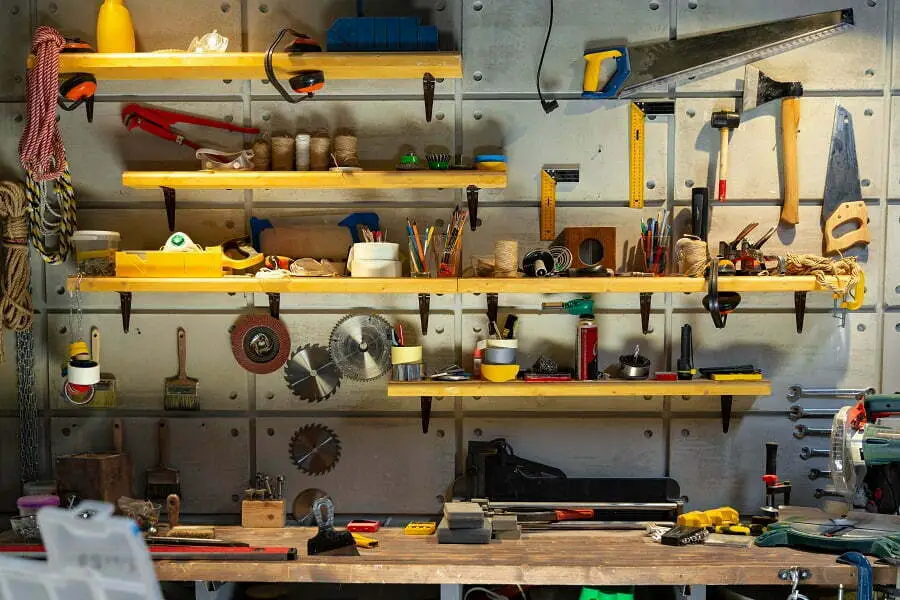 When it comes to garage design, one of the most important aspects is storage. Storage systems will help keep your items organized and out of the way.
Some popular options include shelves, cabinets, pegboards, bins, and hooks. Not only can they help organize items but they can also save valuable floor space in your garage.
Incorporating Natural Light
As garages often lack natural light, some creative design ideas can help make your garage space feel airier and more inviting. If you are able to do so, consider adding large windows to the area that will let in ample natural light.
Skylights can also be a great way to maximize the amount of sunlight that enters your garage. 
Alternatively, if you are unable to install windows, you could incorporate artificial skylights or light tubes that will bring natural-looking light into the space.
Additionally, painting the walls in bright colors can also help create a more cheerful atmosphere.
Building a Car Lifting System
Incorporating a car lifting system into your garage design is an innovative way to maximize space in your garage. This type of system allows you to raise and lower cars so that they can be stored above one another, creating more storage options.
It can also provide the convenience of having multiple cars in the same area without taking up too much valuable floor space. 
Plus, this type of system is often adjustable, allowing you to raise and lower your car to different heights. This is especially helpful if your vehicles vary in size or if you want to store different types of items such as bikes and scooters.
Designing Smart Shelves and Cabinetry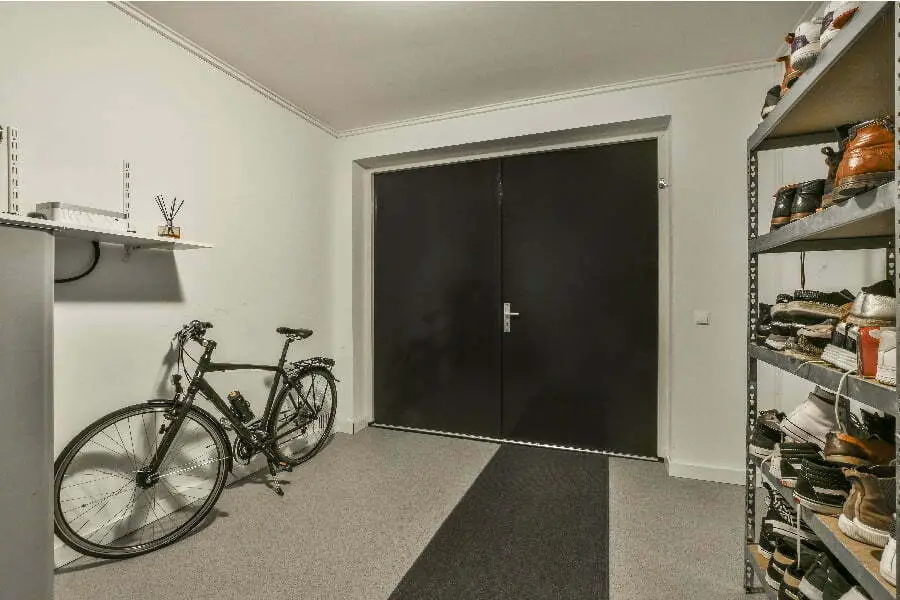 It is important to make the most of your storage space. Consider adding shelves and cabinets that maximize the use of the walls. This will create additional storage without taking up extra floor space in a small garage.
Look for shelves that are adjustable and can be moved around when needed, as well as locking cabinets to keep items secure. 
Also, you can make it so that you open your garage with a remote. Which itself adds a modern touch to the garage, and you can easily learn more online about how to handle any possible issues with the remote, or anything else that pops up. So, have a look around and pick what works best for your garage.
Creating an Entertainment Space 
To make your garage a complete leisure area, you should consider creating an entertainment space. This can be as simple or complex as you like. Add some comfortable seating, a TV and gaming system, and maybe even a bar to your new man cave, and have fun with family and friends!
If you want to go all out, add a pool table, dart board, or other fun activities to your space. With a few creative touches, you can make your garage the ultimate entertainment destination!
Adding Unique Flooring Options
Of course, the floor of your garage can make a huge difference in the overall design. For example, you could install a unique epoxy coating or go for non-slip vinyl tiles. If you're really feeling adventurous, you could even try concrete staining or large-area rugs. Whichever option you choose, it's sure to add character and charm to your garage.
Just be sure to invest in a durable product that can stand up to frequent use. Furthermore, make sure to lay down some mats near the entrance of the garage so dirt and debris don't get tracked in from outside.
Utilizing Colorful Paint Ideas
There are many ways to give your garage a new look. A great way to do this is by applying bright, bold colors to the walls of your garage.
Try using an array of hues and shades that complement each other. Use vibrant blues and greens for a beachy feel or warm golds and oranges for a cozy ambiance. 
Consider also adding colorful accents, such as wall art and patterned rugs, to give the space a unique touch. You can even paint the doors of your garage in bright colors for an eye-catching effect. With this strategy, you'll be sure to turn your dull garage into a stylish and modern space.
In the end, a well-designed garage can be an incredibly useful and attractive addition to your home. By taking into account the available space, budget, and desired function of the garage, you can create a functional and aesthetically pleasing space that will meet all of your needs.
Whether it's for storage or a work area, incorporating some creative ideas for garage design can only improve your garage overall. Thanks for reading!
You may also like to read: