Last updated on September 22, 2023
Are you looking to shine up your floors? Polishing your concrete floors is an effective way to bring life and introduce a modern and sophisticated look to your rooms.
Daily wear and tear can diminish the shine of your floors but by using specialized machines that are specially designed to grind down the surface of concrete floors, you can remove imperfections and create a smooth and polished finish.
These machines can be used on both new and existing concrete floors enabling your concrete floors to last for many years to come. They also make it easy to get that glossy look for your floors without having to do the hard work.
These specialized machines are designed to give you professional results in a fraction of the time, so you can get back to other important tasks. Plus, they come with a range of accessories so you can always get the perfect finish.
Here are five tips for polishing concrete floors.
Key takeaways:
Thoroughly clean and scrub the concrete floor before polishing.
Choose the right polishing equipment for your concrete floor.
Use the right technique and tools to achieve a high shine.
Apply sealers and waxes to enhance the shine.
Maintain the polished concrete floor to prolong its luster.
Table of Contents
Clean the Concrete Floor Thoroughly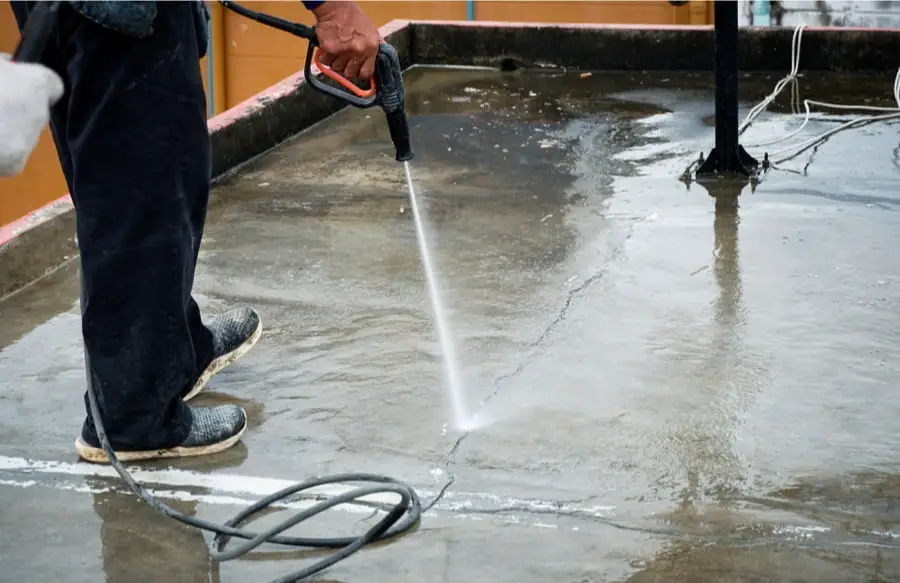 Preparing the concrete floor for polishing is critical in achieving a smooth glossy finish. The best way to prepare the concrete floor for polishing is by thoroughly cleaning and scrubbing it.
You can use a stiff brush or broom to loosen dirt and debris from the surface of your floor. You can also clean with an industrial-grade vacuum cleaner and then use an abrasive material such as diamond grinding pads to grind down any rough spots or imperfections.  
Choose the Right Equipment for Your Concrete Floor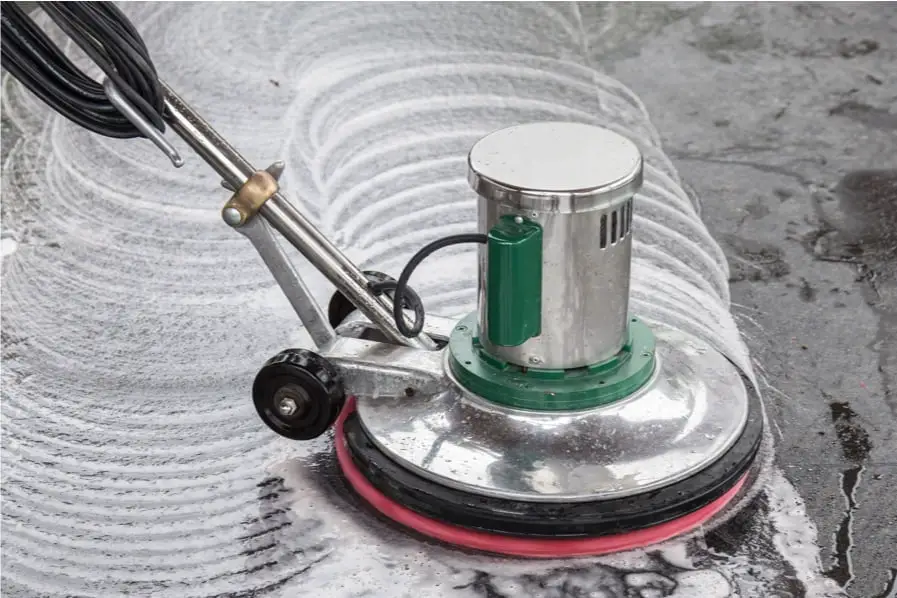 Once the concrete floor is thoroughly clean, the next step is to choose the right polishing equipment and techniques. To achieve the desired results, it is important to use the right polishing equipment and techniques.
Several types of polishing equipment are available: grinding and polishing floor machines, the mammoth concrete floor grinder, the VAR floor grinder, the battery-operated concrete floor grinder, and the floor polisher.
Each type of equipment has its advantages and can be used for different applications. Take time to understand the differences between each type of equipment so that you can choose the best option for your project.
Use the Right Technique to Achieve a High Shine on the Polished Floor
The reason why concrete floors have become so popular is because of their durability and low maintenance. However, achieving a high shine on a concrete floor is not an easy task. It requires using both the right tools and the right technique to get the best results.
The process involves grinding the surface of the concrete to create a smooth glossy finish. Specialty tools such as polishing machines and diamond pads are used to achieve the desired results. Additionally, certain types of sealers and waxes can be applied to enhance the shine.
With proper care and maintenance, your polished concrete floor can last many years without losing its luster. Whether you are looking to polish commercial or residential concrete floors, a grinding and polishing floor machine is all you need to start showing off your sparkling floors. 
You may also like to read: