Last updated on September 24, 2023
In this era when inflation is at its peak, buying a villa or large house is not easy. So, people prefer to enhance their living standards by wonderfully designing the small apartments they own.
However, it requires a prudent approach because apartment designing often proves critical especially if you have plenty of luggage.
A two-bedroom apartment with a lounge and kitchen area can prove good enough for four family members but it is crucial to keep everything organized.
Staying organized might mean settling on an aesthetically pleasing design. So, before settling on a concrete design, consider reaching out to professionals from Artiss who will offer help when choosing a concrete design.
Let's explore some useful ways of apartment decor that do not prove costly:
Table of Contents
Let the Sunlight Enter Your Place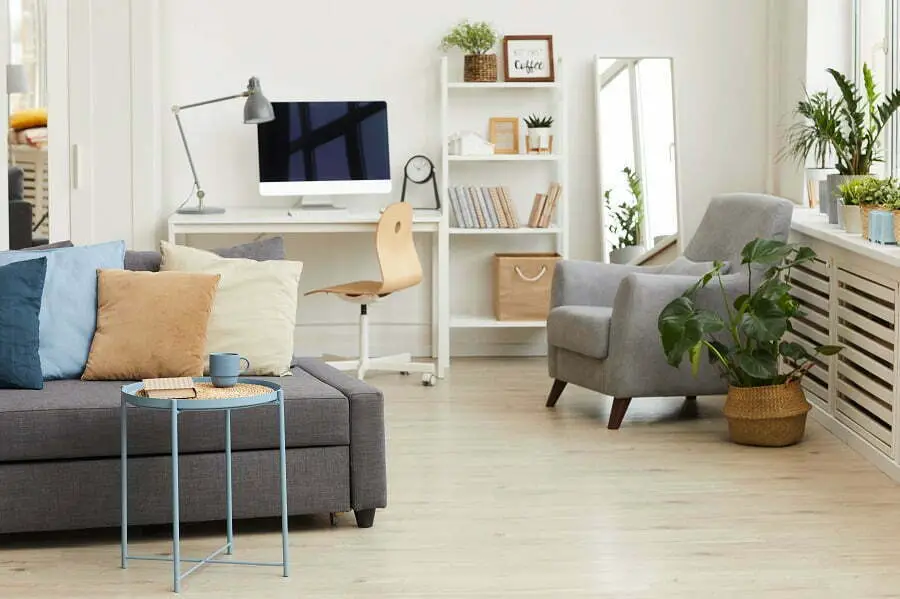 Sunlight can make a small place look big. If you do not remove curtains in the daytime, a living place may look congested and dull. Having natural lighting will significantly reduce the production of most bacteria that grow in the house and can be harmful. 
So, it is vital to add a spacious touch by installing large windows in the bedrooms. It will add value to the apartment because natural light makes small décor details more prominent. Roof and wall windows eliminate dullness whereas you can save energy costs too because you won't have to turn on electricity bulbs in the daylight. Sufficient lighting boosts comfort by reducing eye strain and may lead to better vision. 
Get a Cozy Cloud of Comfort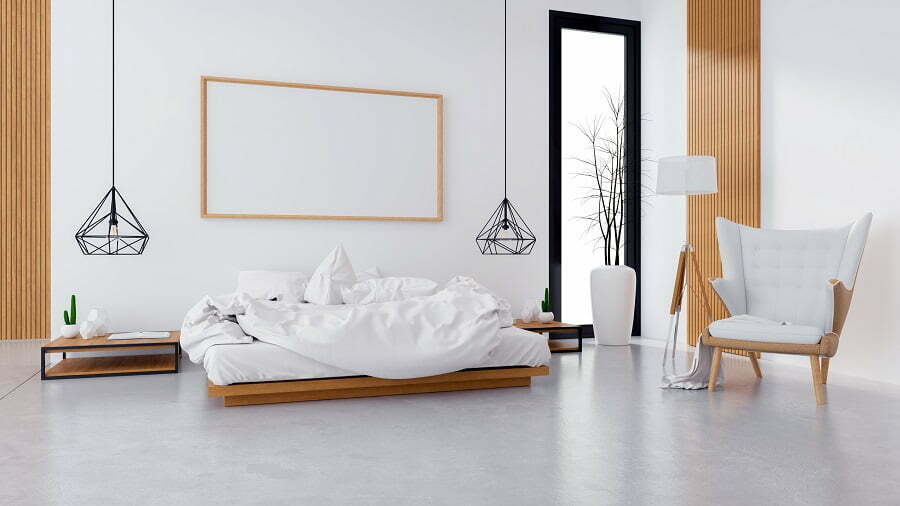 Transform your bedroom into a place that adds extra comfort to your life. Puffy bamboo sheets are perfect for getting a wonderful bedtime because they prove soft to the back and the breathable fabric does not cause sweating.
Apart from the bamboo bed sheet, a cozy mattress is also vital in every bedroom. All mattresses are different, so learn more on how to pick the best mattress that suits your needs. You'll feel fresh after waking up in the morning and there will be no issues like muscle pulling or back pain. People love a peaceful apartment if it is designed well and has every facility that can add comfort to life.
Get Multiple Use of Kitchen Countertops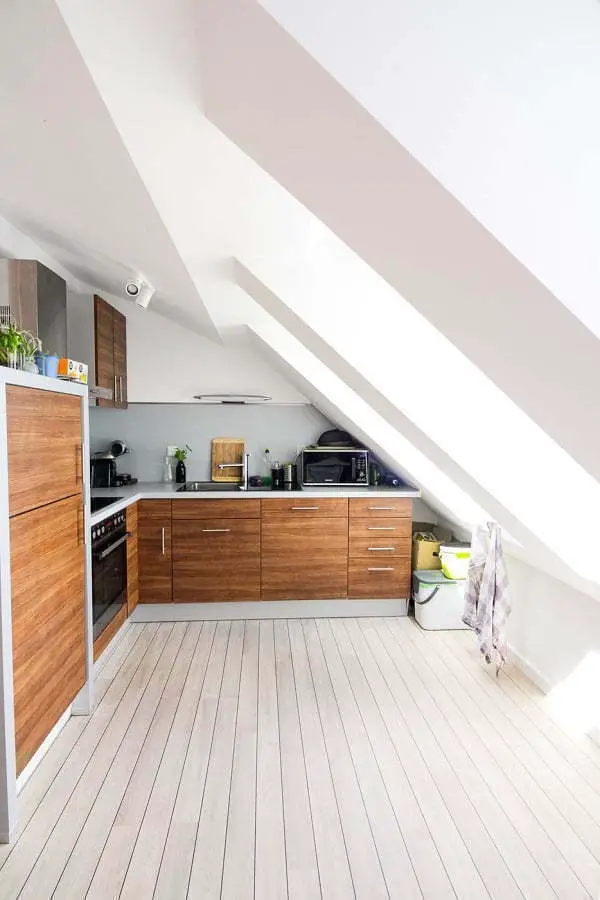 The kitchen area in small apartments is usually not very big but you can utilize the space effectively. A countertop can be used as a dining table as you can place some stylish stools in the surrounding. This will save space and you can efficiently manage kitchen chores.
The sink area can look great if you make some stylish cabinets over the basin. Ceiling globes also enhance the place and it is important to install an exhaust fan on the outer side because smoke should not spread everywhere in the house. Try to avoid clutter in the kitchen and for this purpose, you should install some hooks in the wall for hanging various utensils.
Choose Latest Decor for Lounge
The sitting area or TV lounge is one of the most prominent areas in an apartment and it is crucial to design it well. You should order some stylish yet most comfortable sofas for the lounge where you can relax or even sleep easily.
The Center table of the lounge should have vases with flower petals that look fresh and original whereas, for a corner, the floor lamp can look amazing. The TV wall should look unique and there should be some wooden drawers below the LCD for keeping accessories. 
Adequate lighting is indispensable in all areas whether kitchen, bedroom, lounge, or bathroom. So, make sure that you invest some amount for buying these things.
Landscape Open Areas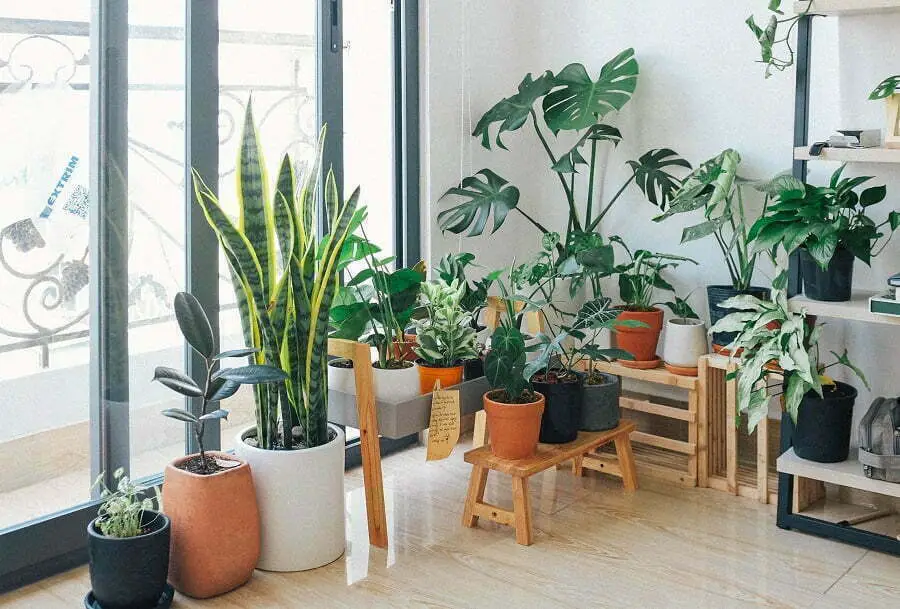 Your apartment can look more stylish with landscaped outdoor areas so make sure to keep some plants near windows. The entrance area can be designed with grass. Floral ambiance lifts the appeal and improves the value of any place. Solar globes near the entry door enhance the area and if there are stairs, put flower pots on each step for a lavish appeal.
Interior designers always recommend the green effect to all homes whether big or small. Apart from that, regular watering of plants is also mandatory for a fresh appeal.
Keep the Overall Ambience Simple
Simplicity always adds value to any place so you should keep the apartment decent and make sure to avoid any sort of clutter. Simple designs have advantages over complicated ones. 
For instance, simple designs are cheaper to execute and easier to fix when the need arises. In addition, simple designs aren't overwhelmingly making them aesthetically pleasing.
Wall art can enhance the appeal if you keep it an odd number. Three or five paintings or childhood frames look better than four or six. Over fancy beds or sofas do not look good and prove over expensive.
Decorate Lounge Walls
It is up to you what you like the most in walls however if you do prefer wall paint in every season, wallpaper and paneling both are suitable options. The best thing about wallpaper is its resistance to scratches and stains.
These walls are easy to clean and you won't have to bear the expense of paint. Paneling is long-lasting as compared to wallpaper and it is not very expensive. You can keep the walls of rooms simple but the lounge area should look different.
Buy Multi-Use Furniture
Space utilization is a major problem in small apartments, but getting multi-use furniture can solve the problem. This furniture keeps your home from feeling tight and cramped. You can save quite a lot as this furniture tend to be more affordable thanks to its contemporary design concept. This design means they are made to be practical and minimal with different types of material.
Multi-use furniture is easy to clean as they made using materials that don't stain, including vinyl, plastic, and metal. The furniture maintenance is easy as the materials used on the furniture don't need special chemicals that preserve the finish.  
With these furniture pieces, you get to reduce clutter and won't need additional storage. For instance, a sofa bed is one of the best things while tables with various sections also serve the purpose accordingly. Adjustable and folding wooden tables save space, and you can use them as a dining table, depending on your need. All the space-saving furniture makes the room more inviting.
Insulate the Apartment
You should insulate the apartment for saving energy as in most cases, heat escapes and ultimately, the living place does not feel cozy. High-quality insulation is crucial and for this purpose, you should fix broken windows and nets. A central heating system in the apartment should work flawlessly because these things make a house a better place to live.
Look for Ease
You should look for the stuff that can add comfort in living style and instead of choosing luxury items, it is better to bring appliances that can reduce workload. Coffee machines, dishwashers, vacuum cleaners, laundry appliances, microwaves, toasters, and electric stoves in the apartment can upgrade your living style.
Wooden Flooring Looks Amazing in Apartments
Large homes where people usually do power washing should have tiles or marble but for small apartments where mobs are used, wooden flooring is perfect to choose. It does not prove expensive and still serves its purpose.
Wooden flooring also adds elegance and a bit of warmth to your home while giving an illusion of a bigger space. And since this type of flooring can be swept, vacuumed, and cleaned, it's very easy to keep it clean.
The indoor air quality will also improve as this type of floor doesn't trap dust or other allergens. These tips can help you make the house a perfect place to live within the budget you can afford.
These tips can help you make the house a perfect place to live within the budget you can afford.
You may also like to read: