Last updated on December 20, 2022
Floor scrubbers and floor cleaning machines have become an ideal solution for household and commercial cleaning. The advancement in technology has suppressed the traditional concept of mopping in big houses and commercial spaces.
As a result, modern cleaning methods like floor cleaning machines have been introduced. You can maintain cleanliness all over your space with their use.
Earlier, removing stains, dirt, soot, and other elements assembled on the floors and carpets seemed like a task. No matter how vigorously you used your mop or drained water with the bucket, nothing helped. The introduction of a floor scrubber has made it possible to clean your space efficiently and with minimum effort.
How Does a Floor Scrubber Work?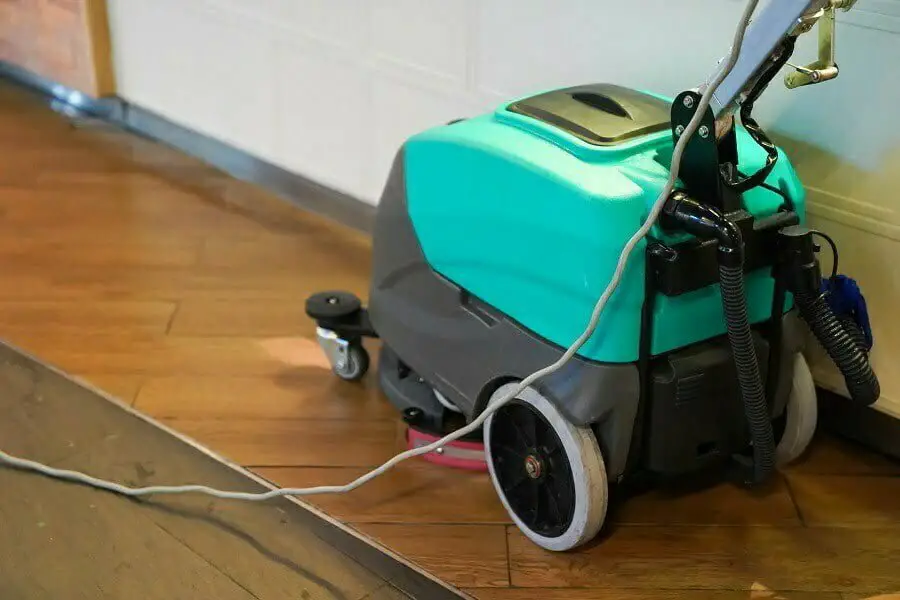 A floor scrubber is designed to handle fast and flexible cleaning of small to large and high to heavily furnished areas. It is the perfect equipment for your floor cleaning solutions. These scrubbers come with compact machine designs, ideal for home and commercial cleaning processes.
Compared to the traditional mopping method, floor scrubbers use minimal water, allowing the floor to dry easily without compromising effective cleaning. The removal of dirt, dust, grime, grease, and other stubborn spots is done to perfection, and a lot of water is conserved.
Here are the advantages of using floor scrubbers over traditional mopping.
Easy to Reach Difficult Areas
If you want to carry out a thorough cleaning of your living or commercial space, a floor scrubber is the best equipment to put to use. With the help of a scrubber, you can reach out to all the difficult areas like corners and clean them efficiently.
You can do the cleaning yourself or even book a commercial cleaning company's service to clean the dirt and grime with this equipment. Either way, the results will be efficient. When the difficult-to-reach areas are cleaned, it prevents the accumulation of dirt, grease, and mold, thus keeping the environment clean.
No More Greasy Floor
You cannot always overlook the slippery floor of your home or commercial space. You need an efficient method to clean the grime and grease from the floor, including tile grout. It is possible only when you use a floor scrubber. The results are immediate and promising.
No More Wastage of Time
The floor scrubber functions fast and effectively. You do not have to put in all your energy or tire your hands to remove dirt, grease, or grime from between the tiles. Manual cleaning of the floor may take 2-3 hours to complete. However, it is not the case when you resort to a floor scrubber.
When using a floor scrubber, you do not have to clean the floor so frequently. The machine makes your floor look clean, crystal, and sanitized in one go only.
Total Worth of Your Money
Although floor scrubbers may cost you a little more than the traditional cleaning equipment, each penny into this investment is worth it. This one-time investment offers the perfect cleaning solution and creates a lasting impression on your visitors.
Low Maintenance
Many brands and manufacturers have introduced low-maintenance floor scrubbers with durable constructions. The good quality, reliability, and advanced features such as drying after mopping highlight why buying them will not waste your money.
Some machines also come with ride-on-floor technology that efficiently sweeps, scrubs, and vacuums debris to save you time and leave the floor exceptionally clean. The manual effort goes away, and mopping becomes a lot less labor-intensive.
The Takeaway
Buying a floor scrubber machine to maintain the cleanliness of your home or commercial space is a good idea. They are available in various budget options. Explore now and get your hands on the best one. 
You may also like to read: