Last updated on September 24, 2023
Buying a property from a developer can be a great way to get onto the housing ladder. New-build houses can be excellent options for first-time buyers, as you can put your stamp on the property and make it exactly what you want it to be. It is important to do your homework before choosing a developer to buy a new home form.
Buying a home is a commitment that you should not enter into lightly. You should put care and thought into the property you choose and ensure that it and the developers you are buying from will give you the best value for money.
Table of Contents
Look at Their Website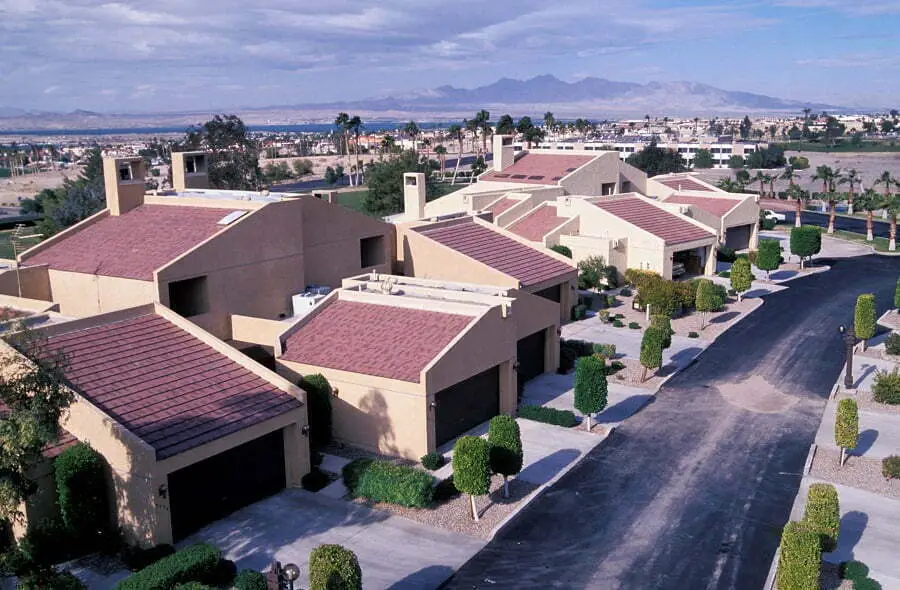 A developer's website can be a good place to start when considering whether to use them or not. Their website should be professionally made, intuitive to use, and aesthetically pleasing. It should give you access to all the information about their organization that you may need and provide a portfolio of past projects to review. This can be an invaluable opportunity to assess the quality and appearance of the properties they have built in the past.  
Visit Their Previous Developments
It is a good idea to visit past developments in person, as there is only so much you can assess from photographs. This will also give you the chance to see how well their past developments have aged and if there are any issues with drainage or other crucial features.
It may also help to talk to property owners in these developments. They will be able to give you a run-down of how the properties are years after construction and what their experiences with the developer were like.
Check Out Their Reviews
Reviews can be a great way to learn more about how the developer does business. You will be able to find reviews online on aggregators like Google. You could also look at the business's social media to see the types of comments they receive. It is important to note that not everything you read online can be trusted, so keep a healthy level of skepticism.  
Find Out About Their Warranties
Good developers will offer warranties on their properties. You should assess the warranties they offer to ensure they provide high levels of protection to future owners. For instance, a structural warranty can protect a homeowner if major issues are identified in the future. Ensure the developer gets their warranties from a reputable provider like BuildSafe so that the cover will offer real value.
Consider Their Pricing Structures
Choosing a property developer that offers good value for money is critical. You should look at the range of prices for various properties in their development. Ensure that you know the standard prices for different properties in your area. This will ensure you are getting a good deal from your developer. It is also a good idea to find out what kind of financing they can offer.
Review Their Sustainability Credentials
Sustainability is a crucial concern for many future homeowners, and many developers are taking steps to make their properties more attractive to buyers. In addition to making their homes greener, sustainability in property development means making homes that will offer excellent value to current and future owners. They should be suitable for future generations, offering the best energy efficiency and blending well with the local wildlife.
Find Out What Is Included with Their Homes
Different developers include different things with their properties, so it is essential to know what will be included. It is best to choose a developer that includes appliances like dishwashers, ovens, and hobs at a minimum.
Get a Timescale for Completion
Construction of new housing estates can often go over their projected timescale, so it is good to ask your developer for an idea of the timescale to completion. You may find that timescales will change, so it is a good idea to stay in contact with your developer to ensure you always have the most up-to-date information.
Assess Their Customer Service
The level of customer service provided by your developer can say a lot about them. If their customer service is poor, this does not bode well for what will happen if something goes wrong in your new home while it is under warranty. The last thing you want is to have to battle with the developer to get urgent repairs completed. 
You should assess how responsive the developer's customer service team is and how satisfactorily they are able to resolve questions you have. It is also good to choose a developer with a dedicated team available 24/7.
The Takeaway
It is vital to do your research when buying a property from a developer. You should always choose a reputable developer who considers their properties and buyers more than just a boost to their bottom line. You should select a developer that cares about offering the best housing possible and creating a neighborhood that will last.
You may also like to read: