Last updated on October 1, 2023
Living in an apartment unit can be challenging if you are someone who likes to decorate and personalize their living space. Apartment rentals come with certain restrictions that will limit your design choices. You may not be allowed to paint the walls, remove the flooring, drill holes, or other limitations. For apartment residents eager to decorate their homes, you must think outside the box with your design ideas.
Fortunately, there are different ways to transform your apartment rentals without breaking the rules put in place by the landlord. These intuitive design ideas follow the rental market trends and can help you put a touch of personalization to your apartment unit. Whenever you have to move out again, it will be easy for you to switch everything back to how it was.
Which ones of these apartment design ideas would you like to try?
Table of Contents
Use Hooks That Can Easily Be Removed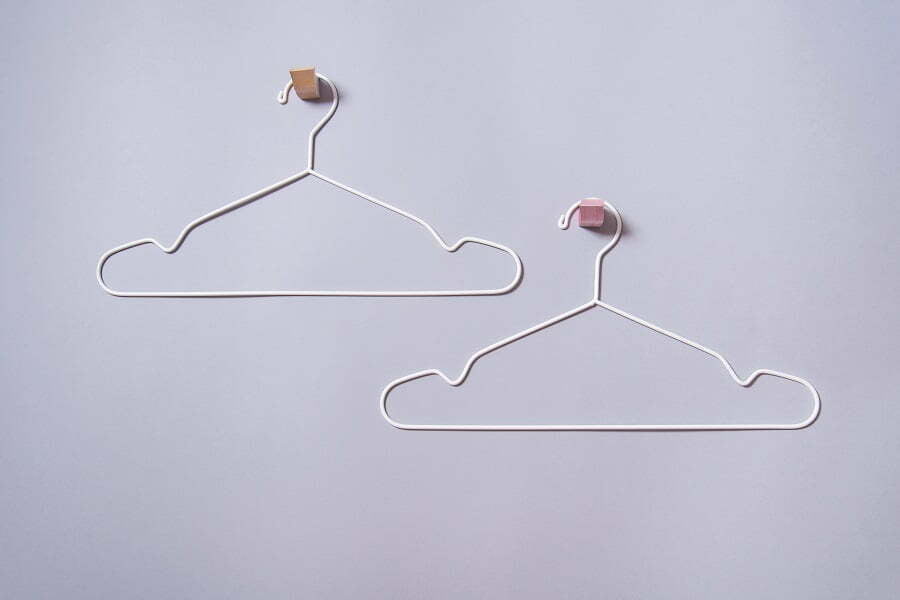 In an apartment rental, you might not be allowed to put any holes in the walls. However, that doesn't mean you can't hang anything at all on the walls. You can install temporary hooks, which are strong enough to hold large and heavy decoration pieces. Plus, the hooks can be removed without damaging your walls.
You can use these hooks to hang picture frames, mirrors, and small shelves. In addition, they can even hold curtain rods, so you can cover your windows with beautiful curtains of your choice.
Cover the Floor with Area Rugs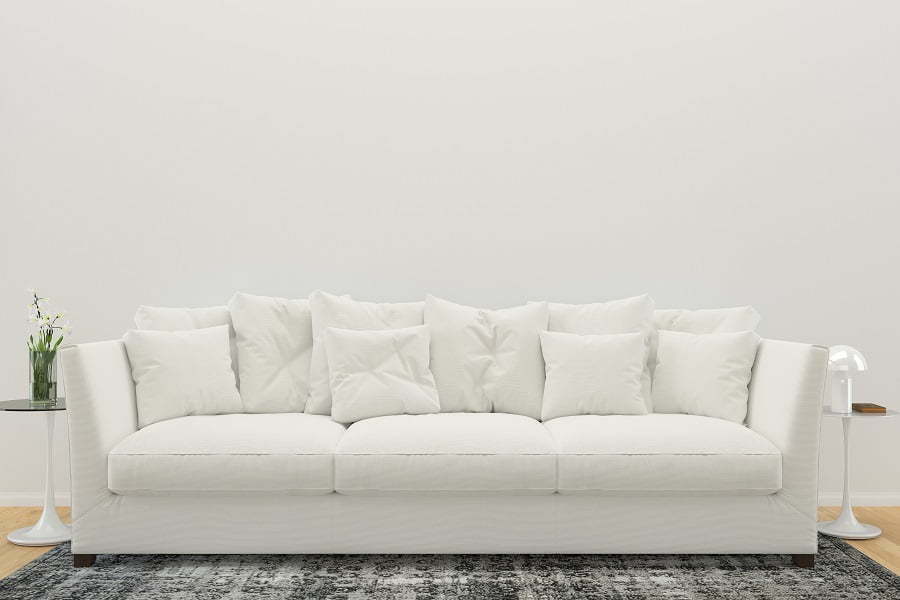 Is the floor of your apartment scratched, stained, or styled with a color that you simply don't like? You can cover it up with an area rug. Rugs come in all sizes, colors, patterns, and textures. These rugs are an easy way to change the decor of any room. Even if the apartment floor is already covered with wall-to-wall carpet, you can still hide parts of it with area rugs.
Paint Your Furniture to Add a Few Touches of Color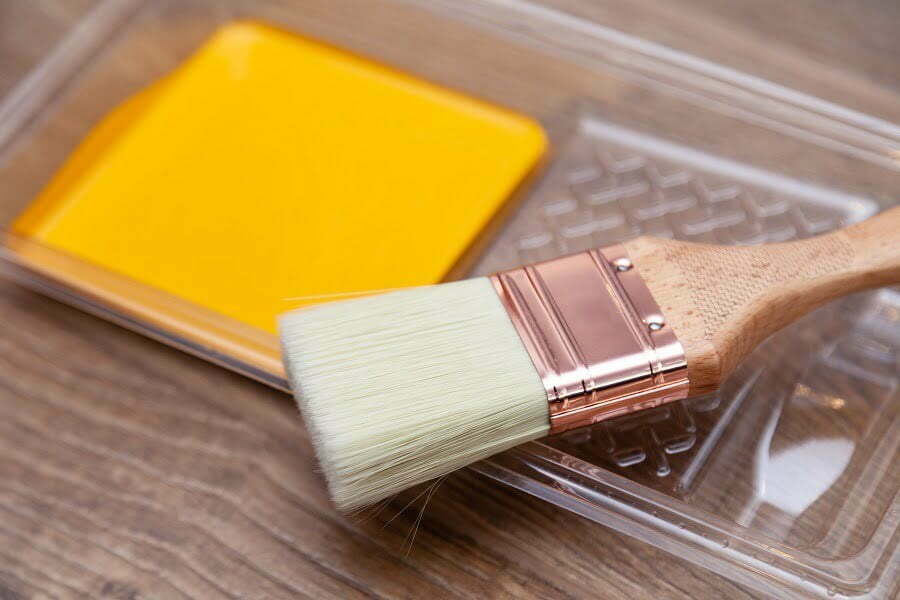 Some apartment units might not allow you to paint your walls. However, you can still find ways to introduce a pop of color into your apartment space. If you own the furniture, you could paint it with your favorite colors instead. Some popular paint colors include oceanside blue, heirloom red, and oregano green.
You can also add touches of color to your living space with decorative cushions, throw blankets, vases, and fun storage baskets. If the walls of your apartment are white, they are a perfect backdrop to experiment with different colors and patterns.
Transform a Wall with a Wall Decal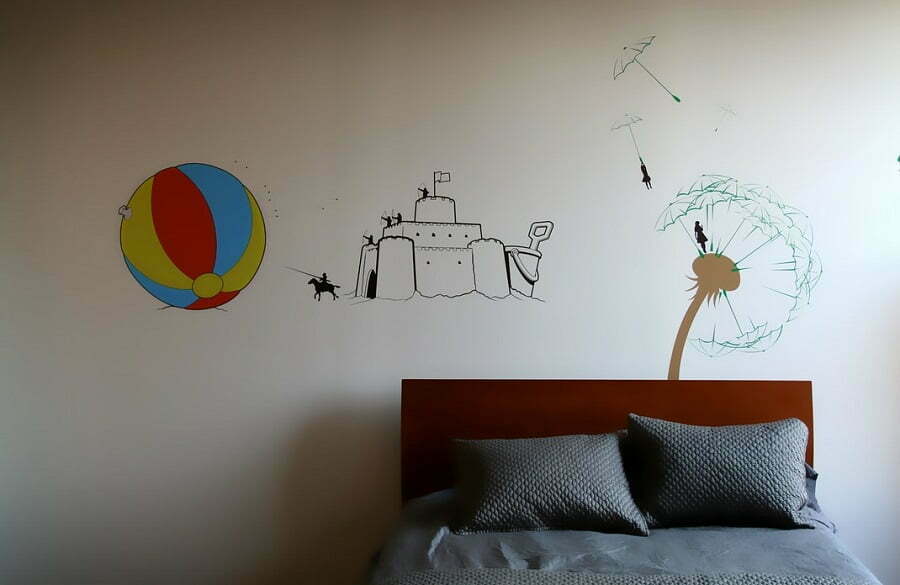 Wall decals are perfect to instantly change the decor of a room. Of course, they are often used in children's bedrooms, but your wall decals don't have to be colorful animals or cartoon characters. They can allow you to decorate a wall with an inspiring quote, geometric shapes, photographs, or intriguing designs. When you want to change your decor or to move out, your decals will be easy to remove.
Cover a Wall or Two with Temporary Wallpaper
If wall decals are not enough for you, you can customize the appearance of your walls with temporary wallpaper. It comes in different patterns, and it's fairly easy to install. Temporary wallpaper looks just like real wallpaper, but it can be peeled off easily when it's time to move out. Best of all, they won't cause any damage to the wall.
Change the Look of Your Countertops with Adhesive Paper and Tiles
Walls are not the only things that can be covered with easy-to-remove adhesive paper. You can also buy adhesive paper made specifically to cover your countertops. Create a stylish and temporary backsplash by sticking adhesive tiles to the wall of your kitchen or bathroom.
Display a Standing Screen as Your Headboard
Do you want an easy way to add a unique touch to your bedroom? If you did not choose the mattress and the bed frame you are sleeping on, you can at least decorate your bedroom with an elegant headboard.
To create your unique headboard, simply place a beautiful bi-fold or tri-fold standing screen between the head of your bed and the wall. Depending on the material of your standing screen, you might even be able to hang a mirror or picture frames on it.
Replace Light Fixtures and Old Hardware
Are the light fixtures of your apartment ugly and outdated? If you don't like them for any reason, you can replace them with new light fixtures to change the look of your rental space. This will be an investment, as your light fixtures will follow you to your next home. Of course, don't forget to keep the original fixtures so you can put them back in place before you move out.
Similarly, you may choose to replace the outdated hardware with more stylish options. Replacing your kitchen and bathroom cabinet handles, for example, is easy enough to do. These little updates will make a big difference in the way a room looks.
You may also like to read: