Last updated on May 31, 2020
How to antique a mirror for the decor accent in your room? Here are 10 easy ways to get you started. Read on!
There are two ways to get an antique mirror:
If you have a budget you can buy one (it's usually quite expensive.)
There are, however, practical ways to DIY which usually involve everyday items and then just using a mirror spray paint. It's much cheaper and you can even create your own unique design.
Let's go ahead and check out some of the best ideas on how to make an antique mirror. We have ten for you below.
Table of Contents
How to Antique a Mirror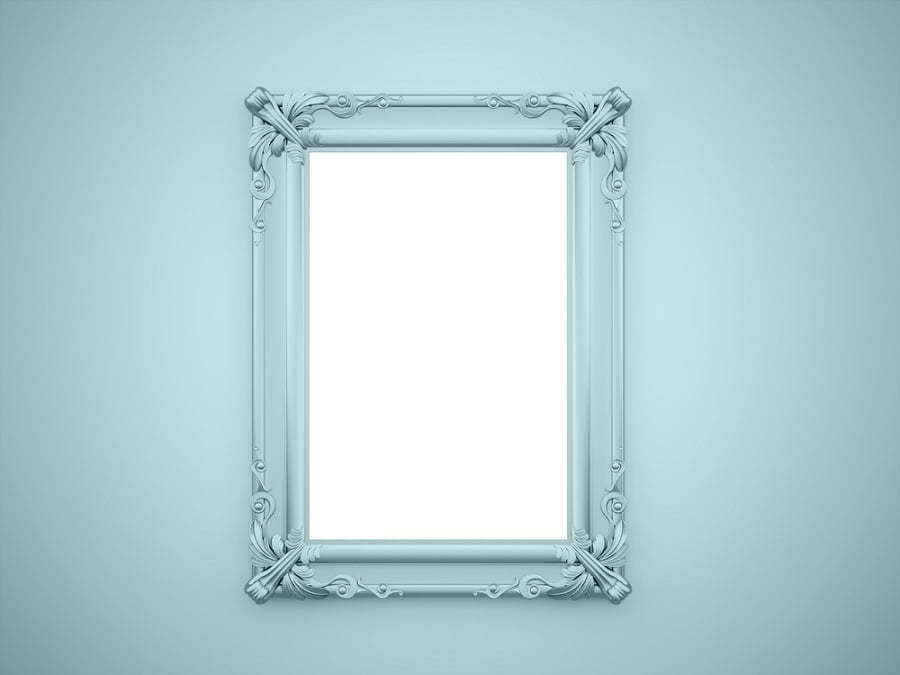 Note: If you don't know how to antique a mirror, try doing it first on a spare mirror. Muriatic acid is an option but it's a dangerous chemical. Regular bleach and water are great alternatives.
You can get the antique look in two ways (they complement each other):
Antique the frame by using an old decorative frame and weathering the paint.
Antiquing the mirror itself with acid, bleach or paint.
The goal of this article to give you ideas for both options.
Mirror Spray Paint
A mirror spray paint gives a flat surface a mirror effect that's perfect for plenty of do it yourself projects. If you're not sure about it though, it's hard to find a great product so knowing and trying different options will give you the proper knowledge on how to use it.
Krylon Looking Glass Spray Paint
The Krylon Looking Glass spray paint can transform clear glass into a mirror-like surface. The proper usage is by spraying on the reverse side of the glass. It's for indoor use only though but very easy to use.
How to Distress Painted Wood with Vinegar
This is a technique for wooden mirror frames. Once the paint has dried, you can use vinegar to spray the painted wood. Doing this will give it a distressed antique look. Finally, use a clean rag and rub the wood to remove residual paint.
Antique Mirror Texture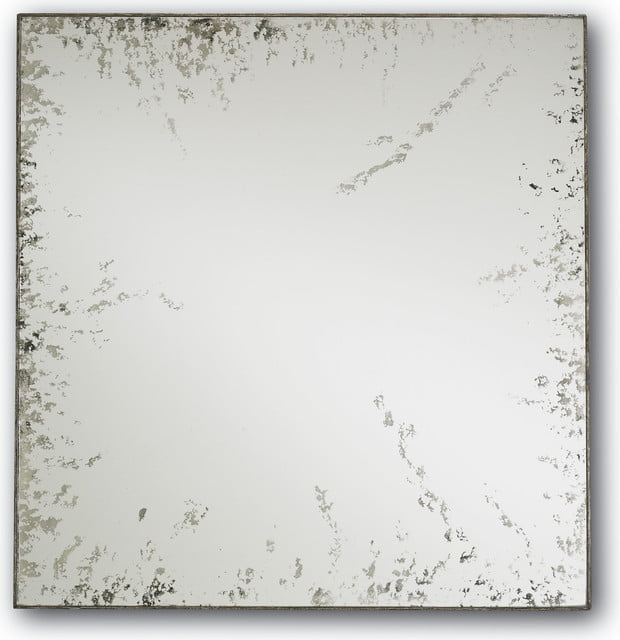 Every type of glass can have a variety of different textures depending on how it was done especially if it was hand made. It's great for walls, wall partitions, furniture, or framed mirrors.
Painting On Mirrors
Acrylic is the most common paint used for designing arts on the glass surface. Another option is spray painting the frame and you can even do both for a more aesthetic style.
How to Remove Spray Paint from a Mirror
It's very easy and affordable to remove spray paint from a mirror. You just need rubber gloves, cleaning cloths, nail polish remover (with acetone), and water.
Antique Mirror Backsplash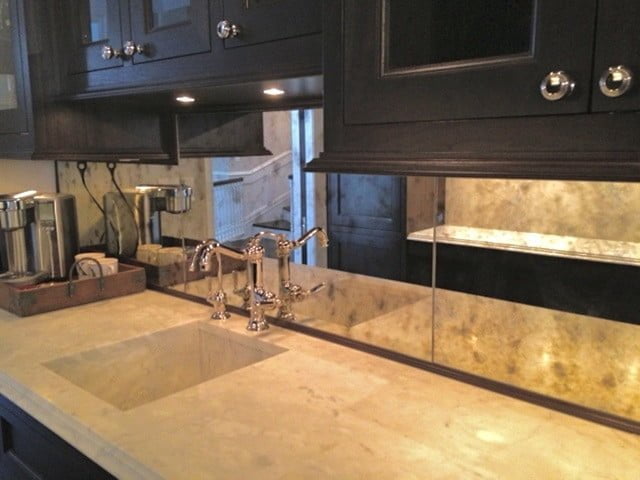 An antique mirror backsplash's purpose is to protect the mirror from water damage. It has different sizes and shapes and can complement the antique mirror itself for a more aesthetic interior.
DIY Antique Mirror
Getting your own antique mirror can be really expensive plus the fact that it's hard to find since they're rare. But making your own antique mirror won't cost you a fortune plus you get to customize your own style. Check out this video tutorial to get an idea of how to create it yourself.
How to Make Your Own Mirror
Making a whole mirror can both be satisfying and help you expand your knowledge. It's easy to do, get a glass and clean it with rubbing alcohol, then spray mirror-effect spray point. Then, create the frame. Check out this video tutorial for details.
You may also like to read: